Thermometers or temperature sensors are one of the most widely used sensors out there. They are used for many things like during medical checkups, to monitor the condition of vintage furniture or musical instruments, and of course, to know the weather. While thermometers are a very old instrument, they have of course been modernised like any other technology. In this post, we will look at the Best Thermometer Apps.
Recommended:
15 Cool 3D Android Widgets
Online Video Chat
For most people, you have 2 options – if your phone has a temperature sensor built-in, you can use an app that can read the sensor's values. But most phones don't have a temperature sensor. If your phone doesn't, you will probably have to buy a separate smart thermometer that connects to a phone app. We will look at both options in this list.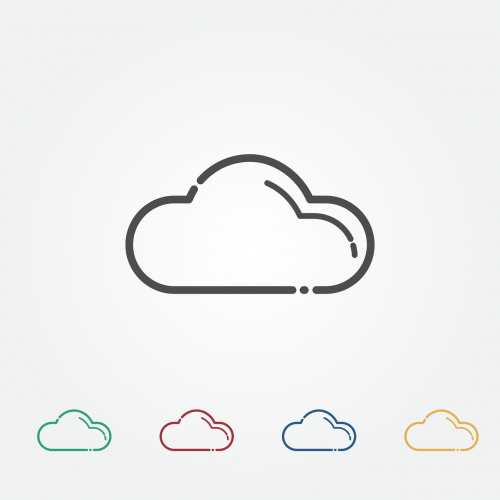 If your Phone has a Temperature Sensor – Best Temperature Apps
1. Smart Thermometer (Android)

Smart Thermometer is an app that will read the values off the internal temperature sensor on your phone. If your phone doesn't have a temperature sensor, it will fetch local temperature values from a web service. It has a pretty good UI for displaying current values, but you will have to pay to get historical values and graphing. Otherwise, Smart Thermometer is free with ads.
2. Galaxy Sensors (Android)

If you specifically have a Samsung phone with internal temperature, humidity, and altitude sensors, this app is for you. It's specifically made for the Samsung phones. It can measure temperature, humidity, air pressure and altitude with a worst-case error of 5-10%. It has a pretty standard UI though, other than an ambient temperature widget. You can also customise the units that you want to see the sensor values in. It's a pretty old app, but it will still work well if you have a Samsung device.
3. Sensors Multitool (Android)

Sensors Multitool is more of a generic app for reading values from the various sensors on your phone, but it does support temperature sensors. It can read just about any sensor present on your phone. It has a pretty good UI with charts and graphs to show historical data. You can also use this app to test whether the sensors on your phone are actually working properly. It also tells you other data like the manufacturer of the sensor and other things like the range of values that the sensor works in (which can be used to check if it's working properly). Sensors Multitool is free with ads.
If your phone doesn't have a Temperature Sensor – Best Thermometer Apps
1. Vicks SmartTemp Thermometer (Android, iOS)

The Vicks SmartTemp is a smart thermometer for measuring body temperature with a host of useful features. It automatically records values taken from the thermometer. You can create profiles for each person in your family and track temperature values for that person with graphs and charts. The data can also be exported so that you can show it to your doctor. You can also set reminders to take regular temperature readings. For iOS 8 and later, data can also be shared with the Health App.
2. SensorPush (Android, iOS)

SensorPush is an app for the temperature and humidity sensors of the same name. The SensorPush thermometers are not to be used for medical purposes, but instead to monitor temperature and humidity in environments like climate-controlled rooms to store antique items, musical instruments, art, etc.
SensorPush actually has many unique functions to fulfill this purpose. Other than a graph, you can set a range of values, and when the temperature/humidity levels enter this range, the app starts recording data. You can also set alerts for when the temperature/humidity values go out this range. It can also show you the most extreme values in a day, week and different times of the year. You can also export the data to CSV to analyse it with other apps.