Your website is a core part of your business. Without it, attracting leads, customers, and landing sales may be difficult as most of your prospects are online, surfing the net for the ideal brand to engage.
Having a well-optimized, highly responsive, and user-friendly website alone can give you an edge over your ever-present competitors. However, it is possible to have a website and still watch your online presence fade rapidly.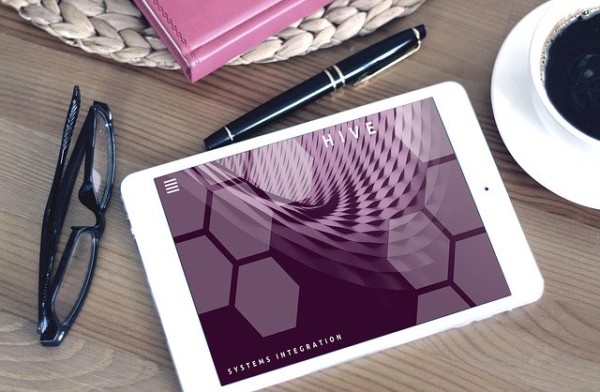 If you want your business's website to be a potent weapon in your arsenal and give you the results you desire, you need to figure out how to make it work for you. And that is something that requires lots of brainstorming.
Lucky for you, I have done the necessary brainstorming and research, and in the end, I came up with 4 proven strategies on how to make your business's website work for you. But, before I reveal these strategies, I should enlighten you about the potentials of a business website in case you have forgotten, or lack insights into the
What potential does your business website have?
A business website can be your greatest weapon, if well utilized, or an absolute thrash, if poorly utilized. Many business owners often make the tragic mistake of ignoring their websites and focusing more on their offline presence due to their ignorance of the immense potentials a business website holds. If you fall in this category of business owners, here is a sneak peek into what a business website can do for you.
Your business website can be likened to the engine of your business. Without it, your business could end up as a beautiful Lamborghini Urus at the bottom of the Pacific Ocean, hidden and lost.
Your website boasts of several untapped potentials. It can help you generate business, raise brand recall value, promote goodwill in front of customers and target audience, increase your online presence, help you land sales and make a profit, deliver a potent marketing message, among other things.
Why pull all stops in ensuring that your website works for you?
Why should you ensure that your business website does all the heavy lifting? Why should you be eager to make your business website work for you? Here are a few reasons:
Be visible to your audience (87% of shoppers begin their product search online)
Raise your sales (230.5 million shoppers are predicted to shop online in 20201)
Show your customers who you really are (86% of Americans rate business transparency)
Having understood the numerous benefits of a website, don't you think you should figure out how to best use your website? If you agree, here are a few tips on how to make your website work for you:
Integrate your tools
Many business owners in Charlotte often focus their resources on creating a user-friendly and fully optimized website for their visitors and clients. While this is very commendable, it is important that you consider yourself as well.
What does this mean?
It means integrating tools you often use into your website to increase your marketing potentials. For instance, add an appointment letter to raise conversions. If you are on a marriage counselor's website and saw that they had a 3: 00 PM joint therapy session available, wouldn't you be eager to go ahead and schedule your next marriage counselor visit?
Another concept is your CMR. Lots of successful companies leverage this tool to manage their leads and sales. Integrating these tools in your website, with the aid of a Charlotte web design company, will ensure that you tap into the full potentials of your website.
Contact information
Your website is your business online representative. It gives prospects an insight into who you are, what you do or sell, and how your business is run. Sometimes, while on your site, prospects may have certain questions requiring them to contact you. This, of course, will be impossible if you don't have your contact information.
To avoid losing customers due to their inability to reach you, ensure you make it possible for them to contact you either by phone, in person, or via an email/ online contact form.
Phone number: Your phone number should be huge, easy-to-read, and on all pages. It also makes sense to use click-to-call coding to make calling easier on mobile devices.
Contact form: Many prospects look for products/ services after typical business hours, making it crucial to add a contact form on the website. Contact forms shouldn't be too long (about 3-4 fields if possible) or difficult to fill in. You can consider adding a contact form on every service/ product page so that people can easily reach you without having to revisit another page.
Address: Your address is another important addition to your website. It confirms that visitors are viewing a local company, which is often the purpose of searches. Like your phone number, ensure that your address is bold, correct, and easy to read.
Write great, unique, and  relatable content
Content is king when it comes to promoting your business online. Posting informative, SEO-optimized, and relatable content regularly on your website can help make your website visible while persuading customers to buy your products or services.
Contents on your website should be unique and not plagiarized. Plagiarized content damages your business's reputation and makes it harder to be found online. Rather than leverage copied content to boost your business's online presence, take your time and create unique content instead.
Use strong and clear call to actions
When customers get to your website, it is your job to show them around and tell them what to press when they finally decide to convert. The best way to get your customers to act before changing their minds is by using a call to action.
Your call to action should be strong, visible, and short. "PRESS HERE" is a typical example of a strong call to action. Remember, the stronger your call to action, the better for your business.
Conclusion
Is your business website already firing on all cylinders? Or is it just a rusty old engine performing below its expectation? If the former is the case, don't relent. Figure out better ways to make your website work for you. If the latter is the case, you should get that rusty old engine fully operational as the success of your business depends on it.