Fashion seems to be subjective at first but, what we used to overlook for most is the doors for some attire glow up. Every individual deserves to express themselves through the use of their outfits. No matter what your gender is, you got the ticket for you to be comfortable with yourself.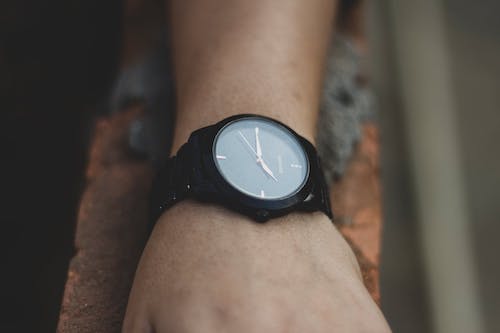 When you ask men about their preferred outfit, most of them has no fixed and definite standard. The only rule is: it must be easy to wear, but functional. What matters the most for them is that they could face the people with comfortability and, of course, confidence. The catch is, they could make it happen efficiently and wisely. To add a little upgrade to those existing simple hacks, here is what we have got for you. Check this list out to be one of the well-dressed men in the room:
Wear a Wristwatch
Aside from the convenience wristwatches bring to men, when looking for the immediate exact time of the moment, it has three other benefits that help men project a simply-enticing look. For choosing the elegant and exquisite-looking watches, such as what Omega Speedmaster does offer, you could instantly observe these things. What are they? Just look at here:
The first is that it just upgrades the overall men's fashion statement. What is interesting with wristwatches is how they could add a little glimpse of sophistication, and it's just that — they make everything magnetic.
Embodies Innate Craftsmanship
Wristwatches symbolize art, and it represents a quick history of cultural heritage. It may just be found like a little timepiece yet, it is more than that. It tells everything in sequence for a lot of people. It speaks a story and an artistic synopsis.
Serves as a piece of attraction
You got it there; wristwatches complete your overall stylish ambiance. For the one who always got the charm in fashion, just let the wristwatch outburst unexpected elegance.
Tailor Your Clothes
Oversized and loose clothes and garments are secret treasures. They could be the most unexpected thing a man could have. Casual shirts, jeans, and jackets could still look like your new garment in the wardrobe. The best thing to do is to let the clothes be tailored. Aside from not letting these oversized attires be put into the trash bag, you could also personalize the size and style, by just making the tailor know about your preferences. Oh, your vital statistics as well. By doing so, you have saved the money and effort for finding new garments.
Create Your Signature Getup
We do have those clothes that make us comfortable anywhere. Remember, sophistication can not always be seen from the appearance; it could also be found inside yourself. By having something unique in your outfit or getup, choose the one that makes you cozy and warm; something that comforts and gives charm to you. It could be a fashion statement, it could be a thing like an armlet or wristwatch. Make yourself be marked.
Seize Monochromatic Style
The minimalist look is always classy. Don't have that lots of color to pick? If you are that man who prefers to wear a single shade of color, then there is nothing wrong with it. You are slaying the getup. Most of the men love to wear blue and be the man of blues. To just give you a quick reveal, here are some tips about the colors:
This is as classy and sprightly as skies or ocean waters; calm, trustworthy, and caring. This type of monochrome style could be something that impresses people with your active vibe. Take this one as your top choice.
For some formal and professional setups; it could also be something to wear when you have to get along with some adults. Not totally for some old ambiance, but it takes some mature energy that projects witness and responsibility.
Black color has never been a mistake. What makes it exquisite and ideal is that it can be juxtaposed with the other shades and hues. If you just loved the black color and decided to make this one your signature, go and let your preference speak your look.
As classy as dark blue but not as simple and soft as it is. Men are always meant to be tough, but the reality is that this is not always the case. Grabbing the soft textures of this shade, you got the inviting complexion that the folks pleased to see for. Light grays could be great neutralizers for some boyish and cool character.
Assemble the Core Pieces
In every wardrobe, there are garments and gears that we call core pieces. They are the clothes that you use once a week or even daily. The best thing to do is to spend a little time and money on this. They are one of the foundations of your outfit.
In Conclusion
Having a little reflection for your fashion statement could be something that may sound unimportant. Yet having that glimpse of upgrade with your look reinforces the self-care and love that you deserve. As a man who is immersed in the hustle and bustle of the crowds and jobs, you have the necessity to have some geared-up outfit. Despite that, what makes us good-looking is how and what we feel about ourselves. The important thing is we are comfortable with who we are; that makes us adorable.