Playbill Font:- Are you looking for the fonts with a bold corporate look for your next project? Well, here is the font family you will find interesting.
Making the right choice of fonts when you are preparing your project brings some added benefits to the success of your project. Playbill fonts are like the collection of spices that add the perfect test of doing your project and make the bold statement for your project to stand out from the grid.
Working with Playbill fonts gives a project a unique, highlighted corporate look.
Now before we start to discuss Playbill fonts, we need to discuss where it stands out from other fonts. Playbill font family have got an immense bold look by default, for a bold statement in the first look.
Playbill Font.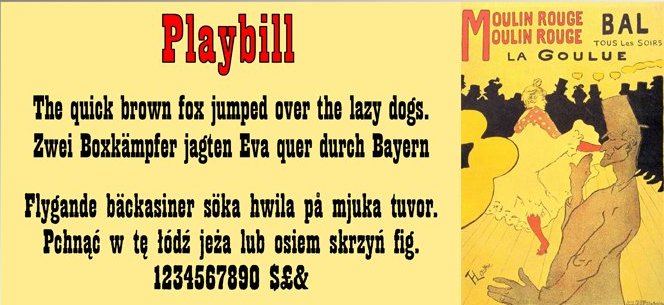 Playbill fonts have become very popular among designers and developers for its bold black corporate look. These fonts can be used in any and every type of project to enhance visual attraction.
Any brand or product who wants to portray their page or project as expertise of professional and corporate services well here is the font they might get interested in.
Recommended:
Best Barbie Font for your next project
Best Engravers Fonts, Engraved Fonts For Inspiration, Projects
40 Professional Fonts Every Designer Should Have
Playbill Font Download
You can download Playbill from the following sources.
1. UrbanFonts
2. Linotype
3. FontPalace
4. Microsoft
We can found almost everything and anything on the Internet today, so it needs not to mention where to get your font of choice. Playbill Fonts can be downloaded from the Internet very quickly. Websites like UrbanFonts.com, Linotype.com, etc. who provide links to download. Many other sites are also providing download links to Playbill fonts.
Now, let's discuss some necessary information about this font family. Designed by Stephenson Blake in 1992, Playbill fonts got registered their copyright under the name of 'Typeface © 1992 Stephenson Blake (Holdings) Ltd.', it's a Western category font family with Regular subcategory for all kind of projects.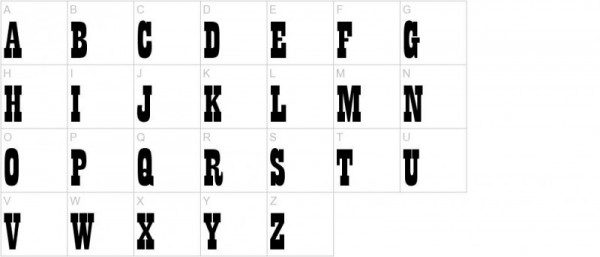 Importance of Typography:
While preparing a project, we overlook the important part of it. Most of us concentrate on the mainframe of the project but ignore the choice of fonts. The product or project you are portraying for, no matter how good it is, but ignorance of Typography can cause it to end up with a failure mark on it. So when preparing a project, one must have a functional and elementary knowledge of fonts/Typography.
So it is equally important to choose the right fonts for your project. A few things like Right choice of Typeface, using the right combination of fonts with a healthy weight, etc. must be kept in mind.
Conclusion:
The Playbill font is getting into high demands. They have got an immense look for any project, may it be commercial or personal. Most of the websites like ones mentioned above provide free download links; some of them charge a little for download. But in the end, it is an excellent choice for your projects.
So if you found this article helpful for your project, don't forget to leave your valuable comments.