The importance of having good practice in project management cannot be stressed enough, especially when it comes to younger businesses. Poor project management habits lead young businesses to failure – according to Forbes, only half of new businesses pass the five-year mark, and only one-third pass the 10-year mark. However, this issue can be solved rather easily if businesses develop these good habits when dealing with projects.
Effectively Establishing the Project Foundation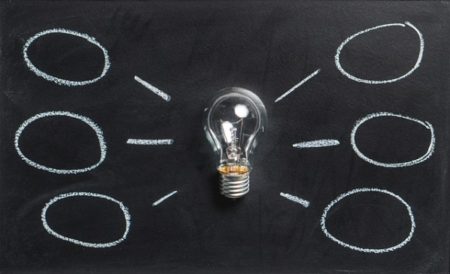 Small businesses tend to make the mistake of attempting to complete every task in one go, without giving enough time to outline and plan their strategy. While it is true that there are unyielding time constraints, investing some time into a simple plan goes a long way and ends up saving time.
Firstly, one cannot establish the timeline, set goals, and allocate resources without defining the scope and the requirements of the project. Project managers need to see whether their team or their contractors can deliver on the set objectives and negotiate to reach on the same page. Managers also need to set the definition of success of that particular project in order to bring stakeholders to the same page as well.
Then the business can move on to setting goals, sub-phases, budgets, and schedules, as well as clarify the limitations and the aspects that are to be excluded – being upfront about this allows stakeholders, management, and project members to have a clear idea about the outcomes of this project.
Alongside that, it's important to have a team where each member brings something unique to the table, and assign them to tasks that are complementary to their strengths. One can make it easier for the team members to visualize project progress by defining milestones and deliverables, as well as planning out potential risks that will prepare team members to tackle problems easily if they come up.
Dealing With Time Frames and Budget
A budget and time frame are undoubtedly crucial, yet a lot of new businesses make the mistake of not setting them clearly and definitely, and some don't even bother to set up with a budget.
This is a grave mistake because not only is budgeting helpful in bringing everyone on the same page, but they're also a great indicator for business performance and a near-essential aid to make changes ahead of time.  Even for the simplest of tasks, like setting up the business website, get into the habit of setting firm timelines and budgets, or else the habit of improvisation will seep in and affect larger projects. You don't need to get everything down to a T when you start, but more planning means more control and things like precisely defining staff timelines and marking down the materials and equipment needed for each task will immensely improve the process.
Budgets and time frames are also great indicators of business performance, where the business can keep an eye on spending and determine which tasks need to be done in a chronological manner, and which needs to be done in a simultaneous manner.
Integrating Technology to Improve Team Communication
Ensuring members are communicating in every stage of the project, that everyone is on the same track, and everyone is addressing issues as they come up is absolutely necessary.
Technological integration will enhance team efficiency by cutting down the time and effort lost to update maintenance, which is easily achieved by using project management applications. While some businesses may be dissuaded by technologically integrating the project management process because of high initial costs, that issue may be addressed by certain applications that offer services for free for small business teams. Hence, project managers can oversee progress in real time, keep team members updated on even the smallest changes, and prevent progression bottlenecks and disorganization.
Also, technological integration ensures fluid communication between team members and hence keeps everyone on track, by providing team members access to a cloud-based note-taking application. While working on a particular project, it is common to come up with ideas for another one, and small businesses make the mistake to merge the new ideas to their current project. However, it's important to keep the project focused and confined to ensure higher quality output.
Performing a Project Evaluation after Completion
After the end of the project is reached, reviewing the end result and the success or failure, evaluating what worked and what didn't, and checking whether the project progressed according to the plan or whether deviations were made  — all this will aid the team in future projects.
In this stage, the final product of the project is analyzed in detail, a meeting with the project team is conducted, and all data related to the project is compiled for future reference. Also, comparing the business' planned budget and time frame with the actual expenditure and schedules will aid executives to determine weak spots and what kind of projects they should pursue. It's important to single out the elements that hindered the team during the process, and elements that paved the way to success.
A thorough project evaluation will pinpoint areas that require improvement for future projects, so this step is essential for growth.
Conclusion
With proper project management skills, the business can ensure that they are reaching their goals and objectives without spending excess money and time to achieve them. Taking the time to come up with a project plan and diligently following the plan opens up the road for operations at an improved capacity, for better projects.
It is important to note that project management is a rather simple process, which can be done by small teams and within tight time constraints and budgets. One doesn't need to invest in thousands of dollars in formalities like presentations and spreadsheets; following simple steps towards clear objectives and ensuring team connectivity is often enough to lead small companies on a path to expansion.