Textile printing is a lucrative industry, and growth prospects abound due to endless demand. However, you must understand the challenges and needs of the segment before diving in. Since the competition is immense, you cannot go slack with product quality. Likewise, customer satisfaction should always be on top of your mind. The production process gets complicated for a beginner. Moreover, production costs in the textile industry can be back-breaking. Managing them can be stressful as you may end up toppling your budget amid the rising prices of fabric, raw materials, and utilities. But you can reduce some expenditures by being frugal and creative. Let us share a few proven cost-cutting ideas that textile printers can rely on.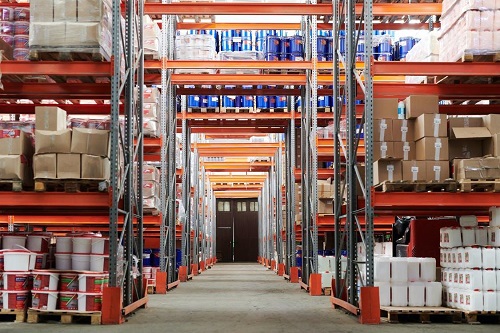 Refine fabric usage
Fabric cost is perhaps the most critical factor for textile printing enterprises. Wastage is an even more daunting concern, but you can control it during the cutting session. Lowering your fabric usage can significantly reduce your costs. Also, focus on the correct prediction of raw material and management of inventory levels so that you do not understock or overstock. You can rely on software solutions to automate the cutting and inventory management processes to lower the production cost.
Upgrade housekeeping
Another surefire to cut costs for your textile printing process is by going the extra mile with housekeeping. Upgrade it by ensuring that your working place is clean because it makes people more productive. Moreover, it is easy to find raw materials at hand when everything is organized. A clean workplace also limits the chance of spills, wastage, and mishaps. Establish cleanliness as a rule that everyone has to follow.
Invest in the best materials
Besides picking the finest quality fabric, you must invest in the best materials. For example, you must use only top-quality textile printing inks, dyes, and solvents for the production process. Spending a bit more makes sense because it ensures quality in the long run. But you can cut costs by seeking discounts with long-term relationships with your suppliers. Bulk buying is also a good way to lower expenses.
Lower overheads
Lowering overheads is another effective way to reduce the operational costs of your textile printing business. The good thing is that you have more opportunities than you imagine. For example, you can invest in energy-saving machinery to lower energy bills. Switching to automation or solar energy are good options to slip into a cost-cutting mode. Minimize the repair costs by investing in predictive maintenance. Regularly analyze your factory overheads to implement improvements.
Focus on quality
High quality translates into lower costs in the manufacturing sector. The best way to achieve it with every order is by developing a work culture of doing things well. It enables you to increase productivity, reduce production time, and limit errors and wastage. You can invest in employee training, stick with reputed suppliers, and upgrade your equipment to stay on top of quality standards.
Besides implementing these measures, embrace the latest techniques as they save time and money. Stay on top of innovation to win the cost-cutting game.