Gaming laptops are designed to work perfectly fine even after prolonged hours of gaming and multitasking. Systems like Razer Blade Laptop allows you to play your favorite games while using multiple software at once.
Most of the gaming laptops I reviewed had some or the other cons, but not the Razer Blade 15. It passed every test, including battery life, trackpad, build quality, speakers, and display.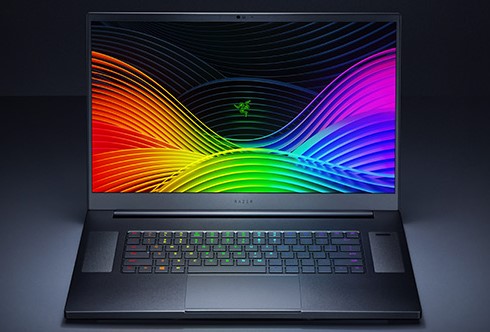 Here's an in-depth review of the Razer Blade 15. 
Let's start with the basics: The Razer Blade 15 comes with the Intel Core i7 processor (six-core) and GTX 1070 with Max Q graphics card.
The Razer Blade 15 is a little expensive, but the specifications of the laptop are entirely worth the money. The full HD 144 Hz and 512 SSD versions are priced at $2,599. However, the lower version of Razer Blade 15 costs $1,899.
The only negative thing about this laptop is that it gets hot under pressure. Nevertheless, you can always buy a laptop cooler to ensure that it doesn't get too hot.
Pros of Razer Blade 15:
High-end performance, even after a prolonged period of gaming/multitasking.
Excellent build quality.
Great battery life.
Speakers and touchpad quality are unmatchable.
Cons of Razer Blade 15:
Can get extremely hot under pressure
The brightness of the screen isn't as high as other laptops in the same range.
Razer Blade 15 is an extremely light-weight and thin laptop, making it a perfect choice if you travel with your laptop continuously. Besides, it still has the best build quality than any other gaming laptop in the market right now.
Here's what you get on the sides of the laptop:
Three USB-A ports.
One USB-C Thunderbolt 3.
One HDMI Port.
One mini display port.
One 3.5mm combo audio jack.
A patented reversible power connector.
Being a gamer myself, I don't think that Razer Blade 15 has missed anything in ports. The design of the laptop is taken from Apple's MacBook Pro, and the specs of the PC completely justifies its high price.
If the company is to be believed, there is a steam chamber cooling system in the laptop. It consists of 68 heat exchangers and two 44 blade fans. These fans are designed to dissipate heat from under the machine.
As mentioned above, overheating is the only big problem in Razer Blade 15. Apart from that, it can work perfectly fine even when you are using Adobe Photoshop and Adobe Premiere Pro CC at the same time. As a result, most of the parts (such as color, keys) wear out faster than they would if the system cooled faster.
When it comes to playing high-end games, such as battlefield, resident evil, and grand theft auto V, Razer Blade 15 works as a champion. You can run a PC game of your choice in ultra configurations and over 100FPS with ease. Other games that you can play in Razer Blade 15 at the highest possible setting includes Rainbow Six Siege, Counter-strike, Dishonored 2, and FIFA 2020.
However, these are not the only games you can play. These are just the most popular games in the market right now.
Another thing that I loved the most about the Razer Blade 15 is that it has a dedicated gaming mode. When activated, it increases the speed of the fan, runs the GPU at an additional 100 MHz and VRAM at an extra 300 MHz. Besides, you will see an increase in performance (10 to 15 fps) when using the gaming mode.
When it comes to battery life, the Razer Blade 15 can last up to four to six hours when you're doing basic tasks such as web browsing. However, this is the case when the brightness of the screen is at its lowest.
However, the dimmer screen of the Razer Blade 15 makes it difficult to use it outdoors on a bright sunny day.
The precision touch panel in the laptop is a significant improvement from its previous versions in terms of smoothness and responsiveness.
Conclusion
Overall, the Razer Blade 15 is an excellent gaming laptop. However, if you use your laptop mostly outdoors, you would want to consider a different one. Also, make sure to buy a cooler along with Razer Blade 15 for better performance.