In this article, you will find guides for buying best quality backpacks for college as deciding something at this stage of age is a little bit hard. Keeping this issue in mind we are going to elaborate 7 of the best backpacks for teenagers' college life.
The question arises in mind, what are the criteria for bags to be best? Well, something being best means in terms of quality and price, but here we will also assure you with the durability, functionality and the lightweights of the bags also you can find best backpack reviews here.
So, let's delve into the list of best backpacks for college in 2021.
MGgear clear transparent PVC Backpack "best backpack for outdoors"
As the name indicates, this backpack is transparent so the items you carry with yourself will be visible to all of your friends at college. The bag comes with three compartments in which one is main for most of your stuffs, the middle one and the smaller one for tiny products.
How does it look?
Due to transparency, it looks great. it comes in two colors black and purple.
Dimension:
The dimensions of this backpack are 13 by 5.5 by 17.5 inches.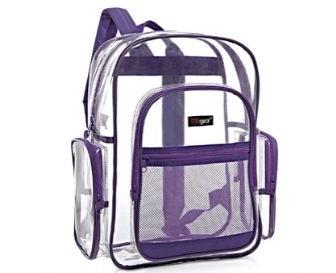 Pros:
Water repellent
Excellent design
Cons:
Less secure due to transparency
Durability is not enough for some users.
HIKPRO 20L lightweight Backpack "Right for Men & Women".
This bag will surely suit you if you like the same bag for college as well as for trips. The lightweight bag you have ever experienced. This backpack has also got positive reviews on amazon.
How does it look?
This backpack is made of beautiful colored Nylon material. It looks simple but beautiful, there are Six different variety of colors.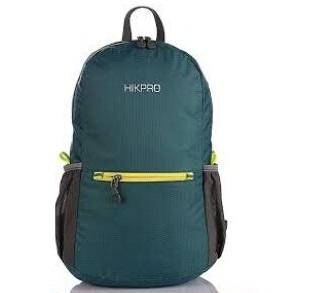 Some Features:
It is water resistant.
It is durable due to double fabric layer.
It is foldable.
Pros:
It weighs less.
Water resistive.
Cons:
It has no safety options.
Modoker vintage Laptop Backpack "Best for school and College" 
As the name indicates, this bag serves all those students who love to look vintage. This backpack comes in three zipper compartments. It looks great and is available on affordable price.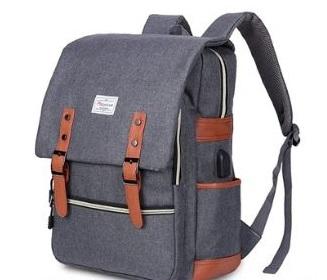 How does it look?
It is available in three different colors and is suitable for picnics and parties wearing. Perfect for both boys and girls.
Pros:
Affordable price
Great features
Attractive looks
Cons:
ProETrade Bookbag for College Students.
The bag misses nothing in itself, it is multi compartments bag for college students which can accommodates your books, laptop and more. It also has a USB charging port for your phone.
It comes in certain colors including purple, orange, navy blue and black. It is perfect by all the angles.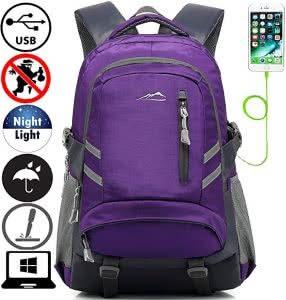 WowBox Laptop Canvas Backpack 
WowBox Laptop Canvas Backpack in another product in the list. It also meets your requirements as a student or as a passenger because it comes with separate compartments for laptops, phone, wallets etc.
Not only that, it also has side pockets for keeping water bottle while going out. It looks vintage and attractive.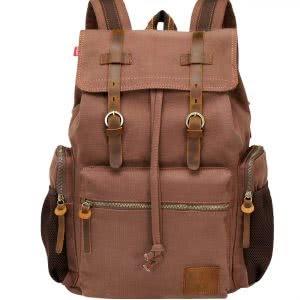 MATEIN Anti-theft Laptop Backpack 
Keep in consideration the MATEIN Anti-theft Backpack if you are looking for something to be used outside of school and college. The backpack is strong yet lightweight. It has plenty of pockets for your school day.
The bag is water resistant and has ports for earbuds and phones. Perfect for college students.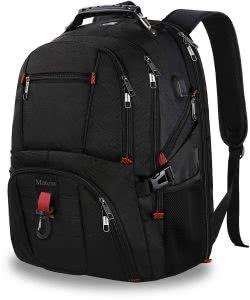 The city Backpack by Mahi Leather 
It is composed of handmade leather as the name itself reflects, the bag provides all functionality, style and durability on the go. Comes with cotton lining in its main compartment.
Additionally, it comes in two different colors, black and brown. The straps are totally adjustable. You can easily fit 15" laptop also.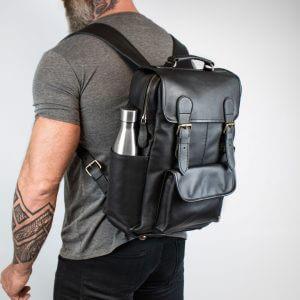 YOREPAK Extra Large College Backpack 
Dreams come true with this backpack as it comes in 20 compartments plus USB charging port for your phones.
The size can easily accommodate 17" laptop. So, you can use it beyond your educational activities too.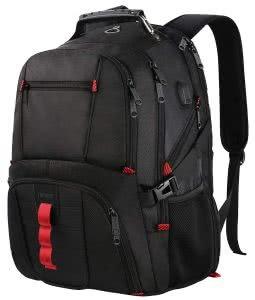 Conclusion:
If you are a college student and have been searching for the best Backpack for your college life then don't miss this article, in this article we have tried to help you buy your deserved product.
Still, if you have any confusion, the don't hesitate to ask in comments.