One of the most important aspects of your business is its brand identity, and one of the most important building blocks of brand identity is design. Big-name businesses and multinational corporations often turn to full-service agencies for tasks like rebranding or logo-making. However, for smaller-scale businesses who might not have a big enough budget, there are freelancers and design agencies you can work with.
Which one do you choose to help you achieve your design needs and business objectives? Here's a quick primer on the two.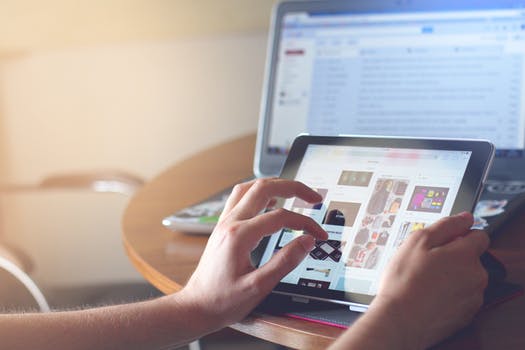 The Design Agency
A design agency or a design studio is a niche company. Also called boutique agencies, design agencies offer quality branding and logo design services, web design and development, and graphic design, among others. These fields are where their expertise lie. If you need different but related services, like photography or copywriting, they work with other agencies or sub-contract them with freelancers.
Design agencies are often hired on a per-project or on a retainer basis. They are ideal choices for small to medium businesses who might have a marketing department but not a dedicated creative team. What's great about working with design agencies is that the entire process can be highly collaborative. (This is not to say that big advertising agencies don't do collaborative work, of course.) There is also less bureaucracy, since there are fewer people involved in the process.
Another great thing about working with boutique design agencies is that they have already developed close ties within the design community. Thus, they can help you build a network and connect you with other reliable suppliers for your business needs.
The Freelancer
For small businesses, design freelancers are a great option. They have considerably more affordable rates, ideal for those working with limited funds. However, don't discount the quality of work just because they're "only" freelancers. You might be surprised by the results! Moreover, don't dismiss freelancers even if your business has already grown. They can be valuable assets for small projects, which might not be ideal to source out to bigger design or advertising agencies.
Do note that not all freelancers have the same low rates. For example, Paul Rand was one of the most prolific design consultants during the 1980's. He designed some of the most iconic logos we know today, like IBM, UPS, and Steve Jobs's NeXT, for which he received USD100,000. It all depends on the freelancer's years of experience and expertise.
It's easy to find freelancers nowadays, especially with dedicated websites where both job seekers and companies can sign up. Once you've found a reliable freelancer, one of the best things to come out of your partnership is personalised service. Freelancers usually work on their own, which means you'll be working directly with the person in charge. No need to go through two or three people before you get to talk to the designer who's handling your project.
Should I Work with a Design Agency or a Freelancer?
The first thing you have to figure out is your budget. The amount of money you can (or are willing) to spend will largely determine the choice between a design agency or a freelancer.
Once you have that figured out (or if budget isn't an issue), determine the amount of work that needs to be done and your timeline. Most of the time, design agencies can finish the work faster because they have more people on board. On the other hand, if you're a freelancer's only client as of the moment, they will be able to dedicate more time for you.
Another thing to consider is focus. Freelancers are often jacks of all trades. They need to have multiple skills to be able to stay afloat in a highly competitive market. Design agencies, on the other hand, have more people on board. Therefore, they can afford to have a dedicated person (or even teams) that can focus only on design, coding, and so forth.
Thinks of your business goals as well. Is your company growing or are you planning to expand soon? A freelancer might not be able to cope with the sudden increase of work, while a design agency might be more capable of allocating manpower.
Of course, you should also consider your own design sensibilities. Whether you end up choosing a design agency or a freelancer, they should be able to bring to life your ideas.
The bottomline is that whether you choose a design agency or a freelancer, you should be willing to invest in design. With a good designer, the money you spend will be truly worth every cent.