8b is a new website builder used to create and publish websites. It is an easy to use website builder for newbies. 8b Web Builder offers a great platform to launch a website for people who do not have coding skills. In addition, it is a browser-based application in which you can select different templates for different business niches and categories.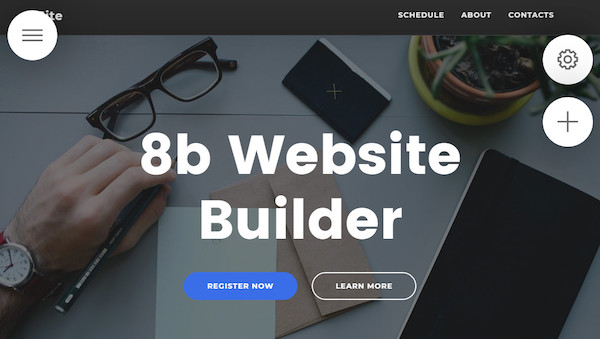 8b website builder also has great features – for instance, editing or making changes in it through a mobile device. You will just need a couple of hours to sign up, choose a template, set up the site, tailor it according to your needs – and done. Google AMP further enhance the functionality and performance of the platform.  Amazing, isn't it?
It is important to know that 8b has some limitations when it comes to business expansion and flexibility. On the other hand, this new drag-and-drop website builder is awesome for newbies and beginners who have no or limited programming skills.
How to get started?
There are four basic steps to get started with the 8b builder and create a stunning website. The steps are signing up, choosing a template (this could be tailored to your needs), editing your website, and the last step is "publishing your site."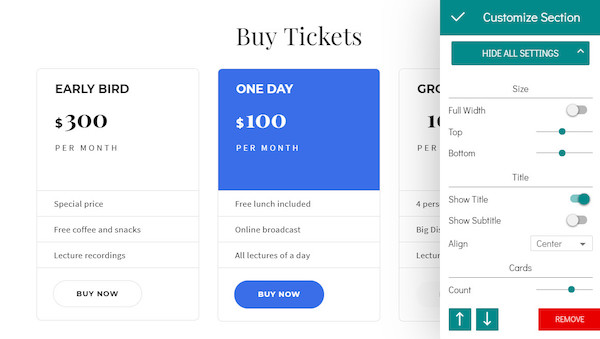 Sign Up
First and foremost, you must understand that 8b Free Website Builder is clear and intuitive. Creating a new account is not difficult at all. There are two methods or ways to sign up for creating a website.
The first method is creating a free website. You can click on "Create Free Website" on the main page of the 8b builder official website. You can see this in the right upper corner. The other method of signing up via Facebook or Google.
Creating a simple website
After signing up, the second step is to create a simple website. So, first of all, you need to choose a template from the list of themes available. 8b simple website builder provides hundreds of templates and you can choose among them according to your specific requirements. While choosing the theme, you need to name your website and click on the "Create Site" button.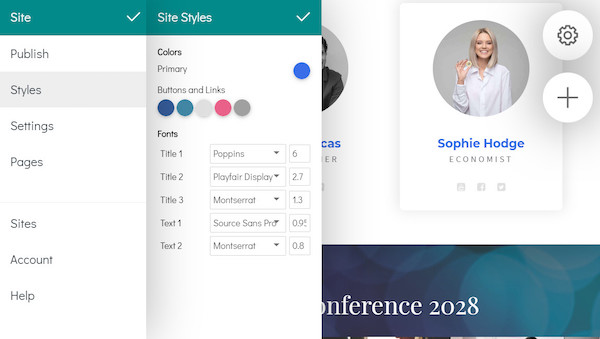 Editing your website
After clicking on "Create site" button, you will jump to the creation of your own website. You will find this experience easy and pleasant. You will see a pre-designed website, which is great because you can modify it according to your needs.
You can make changes in the website's layout and design. Some people are happy with already made designs and layouts. They just create or edit the content on the pages of their websites.
The best thing about this simple website builder is "Drag and Drop" feature. You can do this by clicking on the + sign. Here, you will see the list of all the sections. You can select and edit any section you want.
The sections you will find there are Headers, Contacts, Features, Menus, Pricing Tables, Footers, Team Section, Testimonials, Articles, Videos, and Images. All of these sections have different representations.
The drag and drop feature of the 8b simple website builder helps you to make all the changes you want or need. You can change or edit the titles, headings, subheadings, text, colors, buttons, opacity, overlays, the background of the pages, etc. Moreover, you will have an opportunity to create different sections as well as layout designs using the existing template.
Publishing Your Website
Once you are done with the creation of your website, the next step is to publish it. 8b website builder provides free hosting and publishing facility. There are some other options such as publishing with your own domain name, which can enhance your website functionality.
You can edit your site settings such as the title of your website, domain, favicon, site analytics, setting up Google Index. Once completed, now, you can publish your website. Congratulations, your site is published.
Advantages of 8b Website Builder
One of the primary benefits is that 8b simple website builder is a great platform for newbies and beginners who are looking for small websites with limited budgets. 8b website builder has fast performance, good templates, simple editing, access through smartphones and/or other mobile devices, etc.
8b simple website builder has a drag-and-drop feature, which provides ease to the user while creating a website. There are no hidden fees, no renewal charges, and/or hosting payments. The platform is great for creating small business sites, company portfolios, online shops, etc. You can create unlimited websites – all for free.
Conclusion
8b is one of the best web building tools available today. Above all, the free of cost website creation with awesome features such as Google AMP support and drag-and-drop facility makes it the best website building platform.
This simple website builder has the best baseline features. You can use it easily as well as the simple and easy editing of templates saves you a lot of time. The platform also works best for both small and big website projects.