Well, do you really need to spy someone? Many of us need to spy someone for safety and other reasons including tracking places they go to, people they meet etc.
Spying Apps are readily available for Android and that's why we are going to discuss the 5 best spy apps for Android.
But, the real question is whether spying is morally right or not. Spying someone for personal gain or doing harm is no way morally right. Also, spying for blackmailing purpose can lead you to jail. So it is advised to think twice before using the spy apps for android.
Android is a powerful mobile operating system that helps the users to stay connected as they move. But, not all apps are useful for the users(if you are spying someone then the apps is certainly useful). The apps can track all your location and create a vicious circle for the user being spied.
Let's start with the 5 best spy apps for Android. These apps lets you spy on the victim and provide information that you would never get anyway else(until and unless you hire a detective).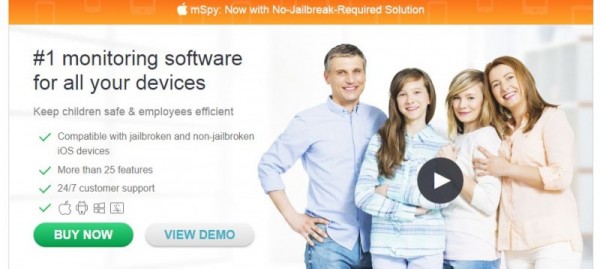 mSpy is an advanced Android app for spying on your employees, children or someone else related to you. The app supports all Android version 4+ and can be used to access a lot of information about the victim.
mSpy is available for a different set of prices and can be purchased according to your needs.
Features of mSpy:
Access to all the call logs and emails sent through the smartphone.
Protects data theft from unknown vendors.
Can browse text messages.
Can be used to log web history and bookmarks.
Can reveal the GPS location, works only if GPS location is enabled on victim's smartphone

Are you a worried parent who is looking to protect their children from all the bad things that can happen to them. Then, MobiStealth is for you. The tool offers tons of features for spying on your children.
Under the hood, sophisticated code runs and in return tells you a lot about your children's habits including their browsing habits. This will help you to prevent children from social media mishaps, online predators, cyber bullying and the most important pornography.
Features of MobiStealth:
Provides Real-time location of the user being tracked.
All the SMS data and call details are provided.
Complete browsing history
Pictures and Videos can be recorded and sent
Call Recording supported

Too many spying apps until now? Well, the best spy app for android is yet to come.
Spyera is one of the best spying app, which offers features that other spying apps don't offer. With sophisticated code running in the behind, there is hardly anyone who can detect Spyera being installed on their android device.
With Spyera, one can easily capture live video calls or intercept them. Interception will lead to listening of the victim's call without alerting them.
Other features including capturing location, calendar information, and messages.
Features of Spyera:
Call Interception
Multimedia Files can be downloaded from the target smartphone to a web account.
Offers Ambient Listening
Spy on VoIP Apps
Live Video Recording
Calendar jacking
and more.
The app can also be used to grab victim's password and even track the IM of all the major social media networks including facebook, wassup, skype etc.
These spying apps are diverse and there is always a unique feature that sets the app apart. The One Spy apps stands to the above point.
The One Spy app has an online portal that directly feeds with all the information into one dashboard, helping you in the quest of capturing information.
The One Spy app can be used to capture location information via Google Map. Want to see the SMS transferred by the user? Then, the one spy is for you.
Features of One Spy:
Can be used to read victim's text messages
Great for tapping calls
Captures voice and sound
Track location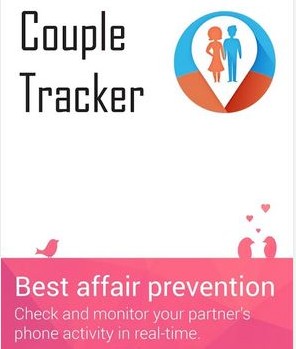 Couple Tracker is the newest entrant in the spying arena. It offers services to the couples for exchanging information while they move around the globe. With the help of the application, one can easily track information regarding call, SMS, FB, GPS.
The application can be used for both free and paid version. The paid version offering more information.
Features:
Can be used to track SMS, Video calls etc.
Social Media Tracking
Phone call history and more.
Do you want to break into the labyrinth of spying apps' complexity, hefty pricing, and unfulfilled promises? Worry no more, because XNSPY provides you a simple and affordable android spy app.
XNPSY isn't your ordinary spying app. It has extensive features, great performance and simple interface that makes it perfect for every kind of spy app user. Use xnspy for office spying, or for monitoring your kids' social media; you won't be disappointed at all.
Xnspy truly provides the convenience of monitoring on the go, because it's the only spying app that offers a mobile Dashboard app. With this custom app, you won't have to use the online web-browser-based control panel. The app can spy on phone logs, emails, social media, internet browsing history, calendar entries.etc. Below are some more features of this app.
Features:
Powerful and accurate GPS tracking
XNSPY Dashboard is one of its kind
Simple to use
Tracks nine different social media apps
Call and ambient recording
Remote device lock and data wipe.
Remote screenshot
Wrap Up
Even though, I wrote the article, I am against any kind of spying, but when the time comes and spying is necessary, either for preventing someone's life or other benefits rather than harm, I would gladly advise the use of spying apps.
Think, I missed something?Comment below.