Running a startup is not easy, especially in its initial couple of years. Research says that it is during this period that most of the startup businesses fail and have to roll their shutters down.
This is the most crucial time for startups because they do not have much capital in hand to try new avenues and make a few experiments in their operations.
They also do not have much to prove through their track record which is yet to build making it all the more difficult for them to get a bank loan or any type of finance for their business.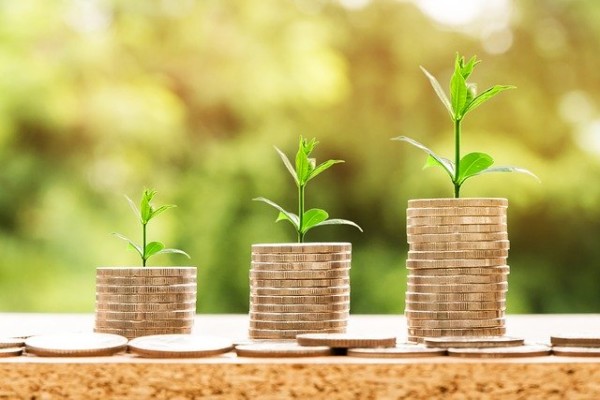 All they have is a cut throat competition from the already existing and established businesses in the similar field dealing with similar product or services.
Therefore, if you are a startup and want to see through these initial couple of years, you will not only be prudent with your business approach, operation, spending of funds but will also need to be very careful to take out a loan for your business operations. It is applicable irrespective of the fact that you take out the loan from a commercial bank or any other online sources such as Libertylending.com.
More often than not it is seen that startups take on loans more than they can afford and end up in a debt trap thereby damaging their credit score, personal one that is. This is because loans to startups are usually given based on the personal credit of the owner of the business since the business itself does not have any at that time.
Role of the banks
The commercial banks play an active role in providing loans to small businesses but are very strict in lending money to the startups. This is even more noticeable following the 2008 financial crisis. In recent years, the banks only give out loans to the most creditworthy businesses.
While considering the businesses for financing most of the banks emphasize on some form of collateral. This they do to ensure that:
The loan is secure and
They are able to meet the challenges created by the lending requirements.
This strict lending policy create a challenge for the smaller businesses especially the startups that have few or no assets to pledge as collateral. That means, business owners who do not want to risk their personal assets will hardly get a loan from a traditional commercial bank.
Emerging of the non-bank lending sources
With the strict lending policy followed by the banks when it comes to financing the startups, it has given rise to a number of non-bank lending sources.
These lending sources are far more liberal than the banks in making a loan which has given a chance to the small businesses as well as the startups that have no assets to put as collateral to find finances for their businesses. They have given these businesses more access to financing than they had ever before and that too without needing any collateral for that matter.
These alternative lending sources in most of the times provides access to unsecured financing irrespective of the stage or size of the businesses. However, these alternative lending sources may not require any collateral to make a loan but usually they charge higher rates of interest as compared to the traditional banks.
It is also seen that in most of the cases businesses are evaluated for their eligibility to get such unsecured loans primarily on the basis of their credit history. In addition to that, they also consider the record, if any for generating a specific amount of revenue.
However, it may be true that obtaining an unsecured loan through these non-bank alternative money lenders is much easier than the traditional banks in terms of the preparation needed to get such a loan, there are few things that you should keep in mind while approaching them.
Cash flow projections 
First, you should check, in fact, double-check, your cash flow projections before you consider taking out a loan from these alternative sources for your startup business. If you do not have a very high credit score as well as a strong prospect for revenue generation, you are most likely to get a loan that will come with a very high-interest rate.
Since these are unsecured loans, the APR or Annual Percentage Rate can range anywhere from 10% on the lower side for the most creditworthy borrowers to even three digits depending on the type of the loan provided, the lending policy and the lender.
Therefore, assess your cash flow projections before you search for a loan and a lender just to ensure that you have adequate funds to repay the loan. This is because failing to repay will damage your credit score which will make it much more difficult to get any type of loans in the future.
Improve credit report
Next, make sure that you build and clean up your credit report if you find that there is anything to dispute in it when you check it on a regular basis. This will once again raise your credit score and at the same time increase your chances to get a loan at a low rate of interest. Though you may still get an unsecured loan with bad credit, it will come with a very high rate of interest making your loan extremely costly, often unnecessarily.
The quickest and most effective way to increase your credit score is to focus on lowering your credit utilization ratio. This actually accounts for 35% of your credit score and reflects the amount of debt that you are carrying at the moment in comparison to the available credit amount in your name.
Make sure that the total debt does not exceed 25% of your available credit or else it will surely hurt your score. The best ways to lower the credit utilization ratio is to pay off as much debt as possible as well as check for any errors in the credit report that can be disputed and removed from it. Also, make it a point that you do not open any new account.