The healthcare industry is booming since the pandemic, and medical practices are in a profitable place. Whether you run a small clinic or a large hospital, you can flourish in the domain, provided you are ready to give the best to the customers. However, establishing a practice does not automatically set you up for success. You must take effective measures to enhance your services and improve patient experience in every possible way. If you fail to give your best, your practice will probably not stand a chance in a competitive landscape. While there isn't a magic pill to success, you can do your bit to set up your clinic or hospital for success. Here are some surefire ways to enhance your practice in 2023.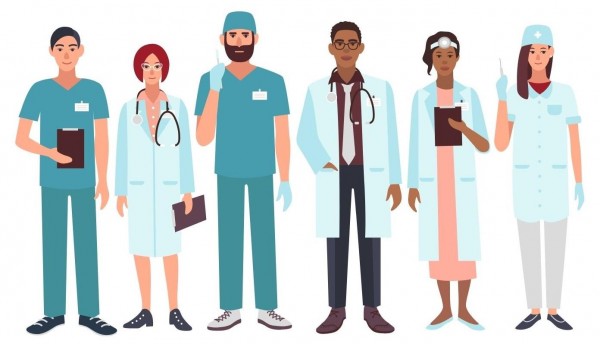 Focus physician time on patient care
The level of patient care is the cornerstone of success for a medical practice, regardless of its size and scale. Focusing the physician's time mainly on patient care is the key because that's the reason customers come to your facility in the first place. Of course, they may also need to do a few admin tasks, such as filing patient records and maintaining files. But the primary objective should be to handle patient needs and provide them with quality care throughout their journey with your practice.
Ace management
Besides ensuring good patient care, you must also ace practice management to take it on a growth route in 2023 and beyond. Knowing your business well is the key. Start by paying more attention to reports and understanding data to know your clinic's strengths and weaknesses. Allocate time to educate yourself about the best management practices. You can connect with the people in admin roles to dig deep into details like accounting, billing, and inventory planning. Bringing consultants on board is a good option.
Prioritize patient trust
Patients expect more than top-notch care from providers. They also want honesty and reliability, specifically when it comes to the pricing of healthcare treatment. Consider embracing a solution to bring price transparency in medical care so that patients know how much they will have to pay at the end of their treatment cycle. Fortunately, you can implement software to provide quick and accurate out-of-pocket estimates to patients. Transparency breeds trust and comfort, and people can go ahead with the treatment without worrying about unexpected bills.
Improve patient flow
Another tip to enhance your medical practice this New Year is by improving patient flow through an efficient schedule. Every clinic should provide appropriate care to as many patients as possible. But it should not happen at the cost of overburdening and overwhelming your team. At the same time, you shouldn't have to hire more people only to accommodate the erratic flows because low-flow periods can leave people sitting idle. Consider reforming your processes to get the best of both worlds. The best way to keep the patient flow on track is by maintaining optimal schedules, staying on schedule, and avoiding schedule gaps.
Enhance communication
Enhancing communication should be the next on your management checklist. You can use brochures and handouts by limiting the number of redundant phone calls for simple questions. Cover both clinical topics and key information about your hospital or clinic in your brochures and handouts. Also, use handouts about patients' conditions and treatments to ensure proper communication of information between the chains of providers.
Confirm appointments
Confirming appointments sounds like a lot of work for solo and small-group practices. But you can hire a dedicated resource for appointment confirmations to prevent wastage of time due to no-shows and delays. Even if you do not want to bring in an extra resource for the job, you can delegate the task to an admin employee. Implement it for selected appointments, such as new-patient appointments and those requiring large time blocks. Remember that no-shows are costly and frustrating for practitioners, so you must ensure they do not happen.
Eliminate overtime
Overtime can be a killer for any business, and medical practices are no exception. Pushing staff to work beyond the required hours can affect employee performance and hurt their morale in the long run. Examine the reasons for overtime if it happens in your practice. Most issues can be eliminated simply by reassigning duties or reworking the schedules of your team members. It may take some effort initially, but you will end up with a better system eventually.
Enhancing your medical practice is about improving the quality of patient care and better practice management. You can follow these tips to cover both fronts and set up your clinic or hospital for success this New Year.