We all know that feeling when the day's tasks start to pile up, and our brains threaten to stage a rebellion if we don't take a breather soon. Well, that's where browser-based games come to the rescue. They're little elements powerful enough to make your work breaks infinitely better. So, if you like gaming but can't download large files or bring your console to work, web-based games can be the ultimate solution.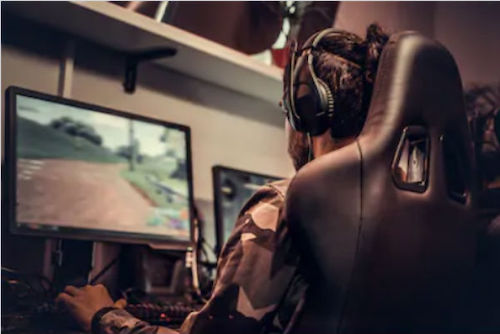 Instant Gratification
One of the beautiful things about browser-based games is that they're ready to go at a moment's notice. No need to download, install, or wait for updates. If you're a PlayStation fan, you can play playstation games online right from your laptop. Just open your browser, type in the URL, and voilà—you're gaming! It's like having a magical portal to a world of entertainment right at your fingertips. No need to buy any PlayStation or Xbox console.
Short and Sweet
Browser-based games get straight to the point. They're designed for quick play sessions, making them the perfect antidote to work-related stress. Whether you've got 5 minutes or 30, there's a game out there waiting to whisk you away to a world of adventure, puzzles, or mindless fun. It's more or less a micro-vacation for your brain!
Casual Gaming at Its Finest
Let's face it: we're not all hardcore gamers with hours to spare. Browser-based games cater to casual gamers like us. They're easy to pick up, require minimal learning curves, and often have simple, addictive gameplay. Whether you're matching gems, flinging birds, or solving crossword puzzles, there's a game for every taste. If you like sophisticated console games, you can also get them online.
A World of Variety
These web games offer a smorgasbord of options. Feeling competitive? Try an online multiplayer game. Need to unwind? How about a soothing puzzle game? Craving a little nostalgia? Classic arcade games are just a click away. No matter what you're into, there's a game to get your hands on.
Play Solo or Connect with Friends
You're not alone in your browser-based gaming escapades. Many of these games allow you to challenge your friends or even play cooperatively. It's like a virtual hangout spot where you can catch up, compete, and have a blast together, all from the comfort of your own screens.
How Games Can Improve Your Well-Being
Now that we've talked about why browser-based games are so great, let's explore how they can improve your life in general.
1. Stress Relief in a Click
When you're feeling overwhelmed by work, there's nothing like a quick gaming break to reset your mind. These web games provide an instant escape from the chaos, giving your brain a much-needed breather. Studies show that gaming can reduce stress, release endorphins, and leave you feeling refreshed and ready to tackle your tasks with renewed vigor.
2. Energize Your Brain
While it's essential to take a break, it's equally important to engage your mind during that time. Browser games offer a fantastic way to do just that. Whether you're solving puzzles, strategizing in a strategy game, or testing your reflexes in an action-packed title, these games keep your brain active and engaged.
3. Social Interaction
Working remotely or in a quiet office can sometimes lead to feelings of isolation. Games with multiplayer options provide an avenue for social interaction, even in the form of friendly competition. Connecting with colleagues or friends over a quick game can strengthen relationships and combat the loneliness that can sometimes creep in during work hours.
4. Improved Productivity
Surprisingly, taking short, focused breaks to play browser-based games can boost your productivity. One study shows that gaming for 45 minutes increased worker's productivity by 20%. It might sound counterintuitive, but a well-timed gaming break can enhance concentration, creativity, and problem-solving skills. It's like a mental recharge that helps you tackle your tasks more efficiently once you return to work.
5. Lighten the Mood
Let's face it; work can get heavy at times. Browser-based games inject a healthy dose of fun and laughter into your day. Whether you're sharing a hilarious moment with a coworker over a game or simply enjoying a whimsical gaming experience, these games have a unique way of lightening the mood and making work more enjoyable.
In Conclusion
So, there you have it, fellow office-dwellers and work-from-homers. Browser-based games can make an otherwise hectic workday more enjoyable and productive. So, the next time you need a breather, don't hesitate to hop online for some fun web games. Take a break, play a game, and recharge your way to a more enjoyable workday!
Read Next: 7 Best Hard Drive Space Analyzers