A website is a significant business asset in today's digital age. However, for many businesses and individuals, determining the cost of creating a website remains an ambiguous endeavor. Here, we aim to demystify this complexity and provide an in-depth understanding of the factors that influence website costs.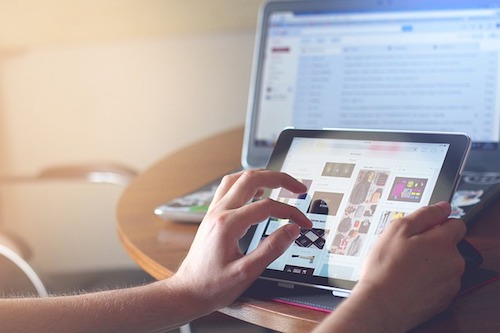 How Much Does Building A Website Typically Cost?
The cost of building a website can significantly vary, ranging anywhere from a few hundred to several thousand dollars. The range is vast because the cost is influenced by numerous factors, including the website's size, complexity, custom features, design aesthetics, content creation, and whether you choose to use a website builder or hire an agency.
The Cost of Using A Website Builder
Website builders are user-friendly platforms that allow you to create a website without needing to write code. The cost of building a website using such tools can range from $8 to $40 per month for basic plans, while more advanced plans (including ecommerce functionality) can cost up to $300 per month. The cost usually includes hosting, a domain name, and access to the website builder's features.
Agency Or Freelancer: Cost Implications
Hiring an agency or a freelancer can be a more expensive route, but it offers the advantage of customization and professional expertise. The cost can range from $1,000 to over $10,000, depending on the complexity of the project. Some web designers charge per hour (usually $50-$200 per hour), while others offer fixed pricing for complete projects.
Factors Influencing the Cost of Hiring a Web Designer
The cost of hiring a web designer can be influenced by their expertise level, the complexity of the website, the timeline for the project, and the specific functionalities required. Additional costs may also arise for any revisions or ongoing website maintenance.
Reducing the Cost of Hiring a Web Designer
To minimize costs, have a clear plan of what you want your website to look like and its functionalities. Choosing a local freelancer or a less experienced professional can also cut costs, but this could impact the quality of the final product. Another cost-effective strategy is to use a website builder for the site's foundation and hire a designer for custom features and aesthetic touches.
The Costs of Creating Website Content
Website content can include text, images, videos, infographics, and other multimedia. Creating high-quality content typically requires the skills of a professional copywriter, graphic designer, or a videographer. Depending on the content volume and complexity, this can cost anywhere between $500 to $5,000.
Multimedia Materials Cost
Multimedia materials enhance user engagement but can be costly. Professional photography services can range from $300 to $500 per session, and video production can cost anywhere from $1,200 to $50,000 depending on the video's length and quality.
Copywriting Costs
Copywriting is crucial for communicating your brand's message and for SEO. Hiring a professional copywriter can cost from $50 to $500 per page, depending on their experience level and the content complexity.
Essential Website Costs: At A Glance
Website Industry Analysis Cost: Researching your competition and analyzing industry trends is a critical first step in website planning. This can cost $200 to $5,000, depending on the analysis depth.
Website Design Cost: A custom website design can range from $2,000 to $15,000, depending on the complexity and unique features required.
Website Hosting Cost: Hosting services store your website files and make them accessible online. Hosting costs range from $3 to $500 per month, depending on the type of hosting you choose.
Website Domain Cost: Your domain name is your website's address on the web. Domain costs range from $10 to $50 per year, although premium domains can cost hundreds or even thousands of dollars.
Website Security Cost (SSL Certificate): An SSL certificate encrypts data transmitted between your website and your users. It costs between $10 to $200 per year.
Cost of Site Functionality and Extensions: Additional features and extensions, such as ecommerce capabilities, can cost an extra $200 to $5,000.
Website Responsiveness Cost: Ensuring your website is mobile-friendly is essential in today's digital age. This can add $200 to $3,000 to your website cost.
Additional Costs To Consider
Cost of Website Analytics Tools: Tools like Google Analytics can provide crucial data about your website performance. Most of them are free, but premium versions can cost up to $150 per month.
Website SEO Cost: SEO services can help improve your website's visibility on search engines. Depending on the level of service, this can cost from $300 to $1,500 per month.
How Much Does It Cost To Run A Website?
Beyond the upfront expenses associated with setting up a website, the site's operation also incurs continuous costs. These recurrent expenditures encompass elements such as the domain name's annual renewal, hosting services, routine content and security updates, along with regular upkeep and maintenance of the site. The intricacy of your website often dictates these costs, which could annually fluctuate anywhere between $200 to $1,000.
To conclude, the cost of building and maintaining a website doesn't comprise a static figure. It is contingent upon multiple elements like the specific requirements of your business, the platform you select, the complexity of the design, and the range of extra features you decide to incorporate. A comprehensive grasp of these aspects can aid in more efficient and effective budgeting for your website.
Read Next: Here are the Best Privacy Apps and Resources