There is a big difference between production reporting and analytics. Production reporting is all about getting the numbers right. Analytics is about understanding what the numbers mean. Keep reading to learn more about the difference between production reporting and analytics.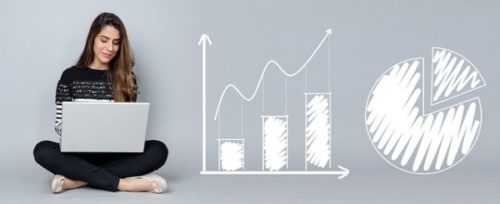 What is production reporting?
Before we explain the difference between production reporting and analytics, let's define each separately. Production reporting is the process of collecting, organizing, and reporting manufacturing data in order to make better business decisions. The goal of production reporting is to improve efficiency and optimize production processes. By understanding how products are being made and where mistakes are being made, businesses can make changes that will improve quality and reduce costs.
Production reporters gather information about how much material was used, how long it took to produce a product, and what errors were made during the production process. This data can be used to identify areas where improvements can be made and track the results of those changes. There are many industries today that use production reporting. The industries that typically use production reporting include manufacturing, pharmaceuticals, and more. A manufacturing company uses production reporting if they need to track production output by product line or by the factory.
Production reporting is a critical process used by the pharmaceutical industry to track the production of their products. By using accurate and timely production reporting, companies can ensure that they are able to meet customer demand while also maintaining the quality of their products.
What is analytics?
Analytics is the process of examining data to find trends and patterns. Analytics can be used to make predictions about future events, understand customer behavior, and assess the effectiveness of marketing campaigns. Analytics works by applying data science techniques such as machine learning, natural language processing, and predictive modeling to data from sources such as sensor data, social media, financial transactions, and website clicks.
Analytics allows businesses to detect patterns and trends that they would not otherwise be able to see. For example, a business might use analytics to identify which products are being viewed but not purchased on their website and then use this information to make changes to their marketing strategy. Almost every industry can benefit from analytics, but a few of the most notable ones include banking and financial services, healthcare, telecommunications, consumer goods, travel and hospitality, retail, and enterprise businesses.
Each of these industries faces unique challenges and opportunities when it comes to analytics. In banking and financial services, for example, analytics can be used to detect and prevent fraud, as well as understand consumer behavior and needs. Healthcare organizations can use analytics to improve patient care, while telecommunications providers can use it to improve network performance and customer service. In the retail sector, analytics can be used to optimize pricing and promotions, as well as understand customer buying patterns.
What is the difference between production reporting and analytics?
In business, there are various types of reports that are used in order to make informed decisions. Two of these reports are production reporting and analytics. Though they may sound similar, production reporting and analytics have many differences. Production reporting is a simple summary of what has happened in the past, while analytics provides insights into what is happening now and why.
Production reporting also differs from analytics in that it focuses on individual pieces of data rather than analyzing analytical data trends across multiple data points. Though production reporting and analytics have many differences, they are both valuable tools that can help businesses make informed decisions.
Conclusion
Production reporting and analytics are important to a business because they provide an overall view of the company's production. Production reporting can help identify areas that need improvement, while analytics can help identify trends and opportunities.