Throughout history, intuition has gained immense respect and significance in society. While intuition can be a powerful tool in business, it is not the sole instrument to make decisions, particularly when marketing your product.
The conventional marketing approach is based on the results of market studies combined with the gut feeling of the marketers and their experience. While intuition may provide an approach to solving a certain problem, data will allow you to verify, interpret, and quantify your findings. When businesses rely on data to make decisions, they improve their chances of getting desired outcomes.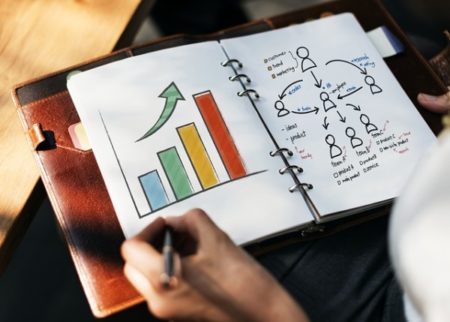 Due to the rapid development of data analytics, data-driven decision-making (DDDM) in marketing is becoming increasingly common in various industries. Big data has provided companies with more insight into their prospective customers and market trends and allowed them to create targeted marketing campaigns. This article will examine how data-driven decision-making can help businesses in digital marketing.
What is Data-Driven Decision Making?
Data-driven decision-making (DDDM) is leveraging big data to provide significant insights into market trends, product demand, customer behavior, and market orientation for decision-making. How data is used in decision-making is determined by several factors, including your company's marketing objectives and the nature and quality of data available to you.
Data-Driven Decision-Making in Marketing
The proliferation of digital marketing channels, increased use of social media, and shifting client expectations have made data analysis and data-driven decision-making critical in creating effective marketing strategies. Digital marketing agencies use product information management (PIM) systems to develop creative and effective omnichannel campaigns for business clients using rapid data. Tools like PIM for agencies and businesses gather customer and product data through surveys, web traffic analysis, and user testing to streamline digital marketing approaches, test a new product into markets, and analyze demographic trends.
The goal of DDDM in marketing is to determine which type of marketing campaigns and digital advertising channels will be compatible with the marketing campaign's target clients. To achieve this goal, marketing agencies use tactics based on big data to deliver a personalized message to the target population, which translates into a better customer experience.
The Importance of Data-Driven Decision-Making in Digital Marketing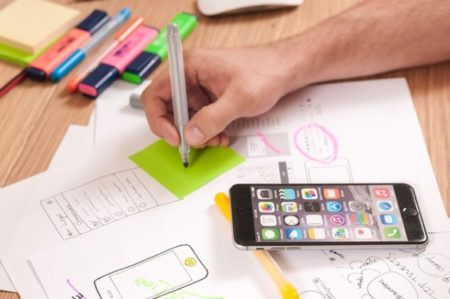 To benefit from big data, businesses spend a considerable percentage of their marketing budgets on managing big data sources to analyze data sets, compare patterns, and make informed decisions based on this information. DDDM in marketing helps businesses optimize their use of online marketing platforms, email campaigns, and search engine optimization (SEO) to target the right client demographics and increase conversion rates. Continue reading to discover why DDDM is important in digital marketing:
Accurate Results through Precision Marketing
Precision marketing provides accurate results to marketers through a comprehensive approach to data collection and management, identifying trends in consumer behavior, and getting insights into customer demography. Marketers use various precision marketing tools to evaluate individual user segments' goals, interests, and online activity patterns related to similar products and purchasing.
By enhancing their knowledge and use of precision marketing, brands can boost the efficiency of their marketing campaigns. Businesses are better positioned to satisfy the demands of certain groups and achieve success in their marketing campaigns. Precision marketing broadens a business's data collection efforts. Businesses can discover spikes of demand and where new consumers are coming from. They can use data to identify which customers from their existing customer base are increasing their spending.
Delivering Value
Marketers use real-time linked data to better understand their customers by linking data sets and transactions. Linked data is a technique of exposing and linking data from many sources on the web. Marketing tools create linked data by using hyperdata connections. These connections can be formed by linking users' web navigation, transactional data, and customer support data.  It's all about connecting the dots to have a better knowledge of where your customers are going and what they're doing. The linked data also helps identify the main bottlenecks in converting leads into customers. This helps businesses improve their campaigns and add commercial and customer value to their marketing endeavors.
Better Customer Experience
Almost 50% of the buyers say they abandon a website to buy a product from another business after they have a negative experience with the site. By providing insights into consumer behavior and analyzing detailed consumer profiles, data-driven decision-making in marketing brings a business's focus on improving customer experience and successfully passing them through the sales funnel.
The increased personalization provided by data-driven marketing fosters consumer trust while generating a great customer experience.
Better Attribution for Optimizing Marketing Budget
Digital marketing agencies and in-house marketing departments often face budget challenges. They need to determine exactly where their advertising budget is being consumed and somewhat wasted. Using analytical tools and business intelligence, marketing teams can pinpoint areas that are taking a significant amount of budget but not providing desired outcomes. Marketing departments can investigate which fraction of the advertising budget influences customer conversions, increased web traffic, or brand identity. Companies can analyze what pushes prospective customers through the funnel, allowing them to invest wisely in new products and marketing campaigns.
Produce Relevant Content and Copy
Content quality and relevancy are key drivers for a marketing campaign's success in digital marketing. Data analytics and AI allow marketers to evaluate customer data and provide marketing teams with precise information on the type of content customers like the most. This includes blogs, images, videos, and website typography. To connect with your customers, you must deliver the right message at the right time. This adds more value to your marketing campaign and connects your prospective customer to the brand.
By using data analytics, markets can evaluate which type of content resonates with the target audience. You can make better product decisions when you understand your prospective customer more.
Test multiple marketing options
With data-driven marketing, businesses can create multiple marketing templates and test these options through various analytical tools, such as A/B testing. They can easily determine which version results in more customer interactions, better customer experience, and higher conversions.
Final Thoughts
Data-driven decision-making in marketing has outplayed conventional intuitive marketing techniques. DDDM in marketing helps teams make better decisions based on accurate data instead of relying on theories. However, data-driven marketing cannot set aside critical emotional factors influencing consumer purchases. Moreover, the validity of data related to marketing campaigns is a huge challenge each business must overcome to create effective digital marketing campaigns using big data.