In the world of NBA 2K23, every player strives to assemble a dominant team that can conquer the virtual basketball court. Today, we bring you the five most overpowered and toxically dangerous builds that can turn any team into a force to be reckoned with. These builds have been thoroughly tested and proven to be highly effective, ensuring victory and an unbeatable record. Whether you're looking to dominate the remainder of NBA 2K23 MT or start strong in NBA 2K24 MT, these builds will give you the edge you need.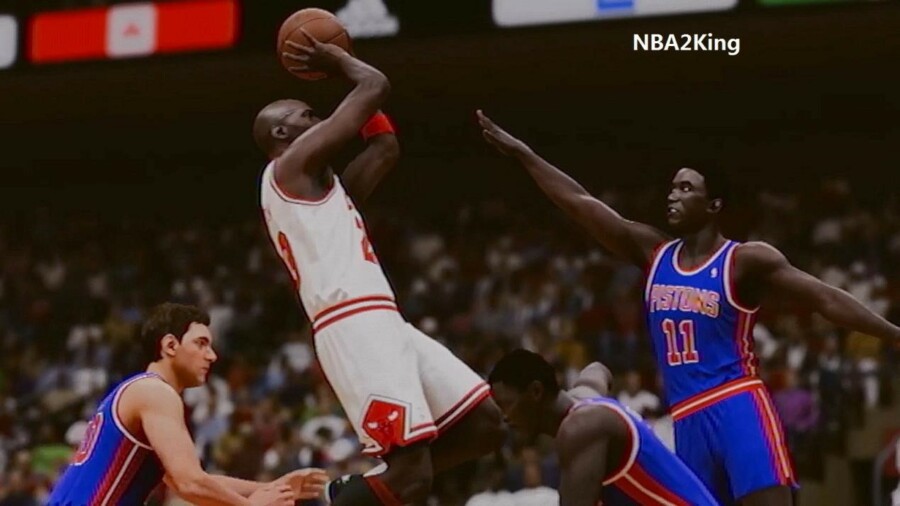 The Monster Squad
The Three-Point Shot Creator: A six-foot-one point guard with exceptional three-point shooting and ball-handling skills. This build boasts a maxed-out 96 acceleration, making it one of the fastest players on the court. With the ability to shoot from downtown like Steph Curry and orchestrate the offense, this build excels in running the five-out or high pick-and-roll plays, lighting up the scoreboard.
The Three-and-D Two Guard: Standing at 6'7″, this shooting guard is a defensive powerhouse. With a maxed-out 97 perimeter defense and a 99 steal rating, this build can shut down opponents on the defensive end. Additionally, its shooting abilities, including an 85 three-point rating, make it a deadly threat from beyond the arc. Its speed, acceleration, and stamina ensure that it can keep up with the best point guards in the game.
The In-D Wing: A versatile 6'7″ wing player, this build excels in both defense and offense. With a maxed-out 97 perimeter defense and a 99 steal rating, it can lock down opponents and generate turnovers. It also boasts an 86-driving dunk rating, allowing for powerful finishes at the rim. With an 85 three-point rating, it can shoot off the dribble and convert catch-and-shoot opportunities.
The Stretch Glass Cleaner: At 6'9″, this power forward combines the skills of a stretch shooter and a glass cleaner. With a maxed-out 97 offensive rebound and a 98 defensive rebound rating, this build dominates the boards. Its 90-block rating adds shot-blocking capabilities to its arsenal. The build's 83 three-point rating makes it a threat from the perimeter, while the 80-driving dunk rating ensures it can finish at the rim.
The Defensive Anchor: Standing tall at the center position, this seven-foot build is a defensive force. With a maxed-out 99 block rating and a 99 offensive rebound rating, it can control the paint and protect the rim. Its 90 interior defense and near-maxed 80 strength allow it to intimidate opponents. Additionally, its 75 three-point rating ensures it can stretch the floor and contribute offensively.
Conclusion
Looking to dominate the competition in NBA 2K23 or get a head start in NBA 2K24? Look no further than the Monster Squad, a group of five overpowered and highly effective builds that will turn any team into a force to be reckoned with. These builds have been thoroughly tested and proven to be unbeatable, possessing a lethal combination of offensive and defensive skills. Whether you're looking for a three-point shooter, a lockdown defender, a versatile wing, a rebounding stretch four, or a defensive anchor, the Monster Squad has got you covered. Assemble the entire squad or create one of these builds individually, and watch your virtual basketball dreams come true. And if you're looking to buy NBA 2K23 MT to enhance your gaming experience, head over to NBA2King.
Read Next: Best Anonymous Chat Apps