Social media is probably the biggest change brought about by the internet. Social media has given the world a lot, like the ability to connect with people far away from us, or the ability to advertise your product to a much bigger audience than was possible before. But it has also taken a lot from us. In the digital age, privacy is dead. The big tech companies know everything about you. For many people, that is an acceptable compromise (tech companies wouldn't be so big if it wasn't).
But for many others, it isn't a good situation to be in. Sometimes, you want to talk to a complete stranger. You can be more open with someone who doesn't have a name and face. And of course, there is the far more serious use – for those who are stuck in countries with exploitative regimes anonymous chat apps and social networks are often the only way to get a politically sensitive message out to the world. So if you're looking for a chat app where you don't have to give your personal details, here are the best anonymous chat apps
Also Read:
Here are the Best Calligraphy Apps on Android and iOS
Here are the Best Scientific Calculator Apps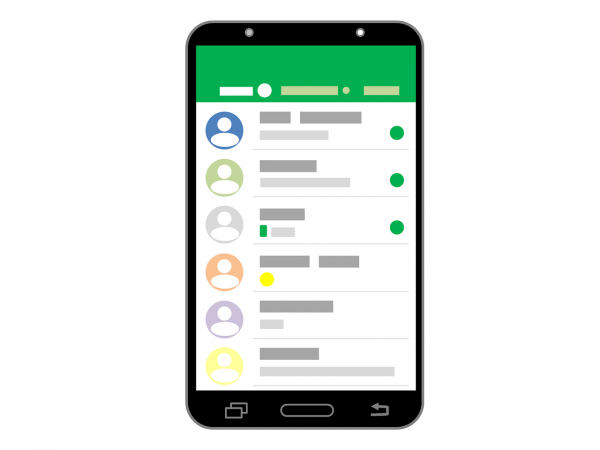 Best Anonymous Chat apps
1. Wakie (Android, iOS)

Wakie started out as an alarm clock app with a unique way to wake you up – someone else on the network would call you to wake you up. But since then, it has evolved into a pretty interesting tool for online anonymous communication. You don't need to enter any personal information, and you can even ask questions and have discussions in addition to the original alarm functionality. It is free with in-app purchases
2. Camgo

It's possible to order a meal or visit with family online – now you can make new friends online too! Camgo provides the perfect platform to meet people from around the world, all without having to leave the house.
Camgo's Safe Search system will connect you with the best matches, so your webcam chat loop stays relevant to what you're looking for. You can pair up with like-minded users for a quick chat, a deep conversation, or even an online date. It's up to you!
There's plenty of stress to go around right now – take the stress out of socializing with Camgo.
3. Whisper (Android, iOS)

Whisper is one of the more popular apps on this list. It has a pretty unique interface where you can create posts that consist of an image with text on it – somewhat similar to all those motivational posts that you see on Instagram. But of course, it's completely anonymous. Other users also have to reply with image posts, although there also is a conventional DM feature. You can allow it to see your location and show you people who are near you. Whisper is free with ads
4. Omegle (Web)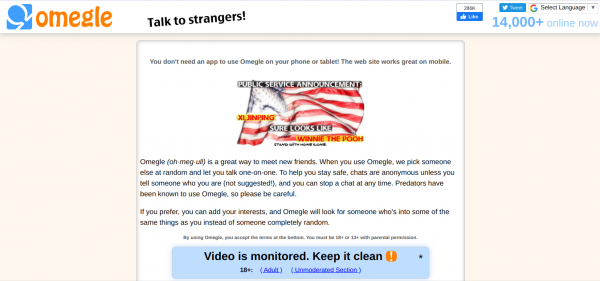 Omegle is the original, and perhaps the most conventional item on this list. As far as chat apps go, its pretty basic. You create an avatar with a profile pic, and it matches you to other people on the list. Surprisingly, it's still popular. With that said, it has stagnated as a product. There's no mobile app – you can only use it via the website.
5. Chatlive (iOS)

Chatlive is similar to omegle, except with a more modern interface. It's only available on iOS right now, although an Android app is coming soon. Unlike omegle, Chatlive focuses more on video chat features. Video chat is less private – you have to show your face to the other person, after all. But if you're interested in video chat, this is probably a better bet than omegle.
6. Psst (Android)

Psst is a very different app from others on this list. It doesn't have the discoverability features that other apps do. So if you want to talk to someone on this app, you'll have to explicitly ask them to install it. But it arguably has much more privacy and security. Messages are encrypted and are deleted as soon as the recipient reads them. Additionally, you can actually rename the display names of the people you're chatting with so if someone sees your phone, they won't know the real names of the people.