This short guide will explain what MRO is and give you insights into the global MRO market.
MRO: What Is It?
What is MRO? MRO is short for maintenance, repair, and operations. MRO in procurement refers to all the tools and products that are required by a business to ensure it runs smoothly. Another term that is generally used to define MRO is indirect procurement. This is because the products and tools that come under MRO enable your business to operate smoothly but they are not exactly a part of the end product that your business creates. MRO can include supplies required for upkeeping plants, cleaning supplies, safety equipment, computer systems, measurement equipment, electronic parts, and so on. MRO is a vital part of a business and should be considered as such.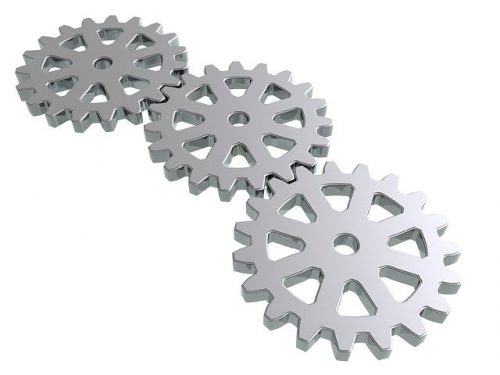 MRO Market Overview
According to the intelligence report by Beroe, the MRO industry size in North America is $143 billion, in the Asia Pacific it is $225 billion, in Europe it is $164 billion, and in Latin America, it is $46 billion. The MRO industry is affected by industrial production. As there is an increase in industrial output globally, the MRO market will continue to grow. The oil prices, raw materials, and labor costs are what will have an impact on product prices. Another important factor is the administrative overheads and costs. This includes repairs, office supply costs, MRO marketing, taxes, accounting-related costs, and interest.
MRO Market Trends And Recommendations
Beroe conducted a survey with the top 5 global distributors of MRO and according to the MRO industry analysis, there are chances of a trade war. This will propel MRO spare part category to inflate by up to 12%. The survey has found that some categories such as tools and power transmission will get affected. The forecast suggests that if measures are not taken on time then it can mean that the effects will be strong. One of the recommendations is to source locally for non-critical spare parts. This will decrease the impact of tariffs. For critical products, long-term contracts should be a priority.
Global MRO Industry Trends
The global MRO market is growing at a compound annual growth rate or CAGR of 1.72%. Currently, the MRO has a market value of $605 billion. The MRO forecast according to Beroe, the procurement intelligence experts, is that by the end of the year 2020 the MRO market value will be $660 billion. Outsourcing of MRO by developed regions suggests that there is buyer maturity since they are willing to adopt the integrator model. Global distributors have a fantastic opportunity to enter the MRO market in MEA and APAC. As these are developing regions, e-procurement is picking up steam especially in China and India. This has propelled the B2B platforms.
Industry Outlook And Drivers
The high MRO market maturity places are Belgium, UK, Netherlands, Germany, the US, and France. India, Brazil, Japan, South Africa, China, Australia, and Canada are medium MRO market maturity regions globally. While the APAC constitutes nearly 37% of the global MRO market, the MRO forecast by Beroe suggests that it will remain the same. Technology, automotive, pharmaceutical, CPG, chemical, mining, and food and beverages are some of the main end-user industries. An analysis by Beroe suggests that the MRO KPIs are innovation potential, inventory turnover ratio, service level improvements, and lead-time product delivery.
MRO In Mining Industry
Beroe's analysis suggests that the mining industry will spend more on MRO to ensure cost-cutting on new equipment and increasing efficiency. Due to the decreasing commodity prices, there is expected to be a slowdown as the mining industry is not spending too much on capital as it used to earlier. Instead, it is going to shift its focus on mine technology products as it will help increase the level of production while reducing the downtime at the same time. About two-thirds of the mineral output is by APAC and while the growth will slow down compared to other regions such as Africa and Latin America.
MRO Strategy
Many MRO companies underestimate the importance of MRO because they are inexpensive. However, MRO is required for all types of businesses. If MRO procurement is not done in the right way then it can directly have a big impact on your business productivity and eventually the profits since the business operations will be affected. It is important that your business's MRO needs are understood so that you can monitor and manage effectively. You need to think of an efficient MRO strategy to ensure MRO procurement is done correctly. To do this, you should think about all the stakeholders that are involved.