Know about the best free anime streaming websites on the internet!
Want to watch the most recent episodes of your favorite anime for free? You've come to the right place! I mean, we don't have a directory of the latest episodes of anime on this website but we are recommending you a handful of anime streaming websites, which offer just what you are looking for. Our team sat down and browsed for a couple of weeks and came up with a few websites, which happen to host among the largest collection of anime on the planet.
Free Anime Streaming Websites
Did you know that anime originated in Japan? However, with the arrival of the internet and social media, things took a turn for the better, and anime fans are now spread across the world and the anime community is almost comparable to the video gaming community.
The sites listed on this article can be accessed via PC, Android, and iPhone. Some of the sites even have a dedicated app for streaming anime and only anime. One of the biggest problems when it comes to watching anime is language. Almost every anime is produced in native Japanese at first but later dubbed in English and other languages including French and Spanish. Some of these sites support multi-language streaming for anime. If you don't understand Japanese (which most of us don't), just change the language and grab that bucket of popcorn!
Best Free Anime Streaming Websites
Funimation
If there's one website providing English dubbed anime, it's Funimation. Funimation has a dedicated team to produce dubs and upload the latest episodes of Japanese anime. You can choose from a variety of anime series including those which are not getting new episodes in the future (or in other words, completed series) and those whose stories are ongoing. Contents on Funimation are absolutely free to stream but if you don't like those ads kicking in every once in a while, you can pay a small subscription fee to get rid of them.
GoGoAnime
This website hosts tones of Japanese anime and needless to mention, everything on this website is offered for free. Want to understand the latest plot twists in your favorite anime? Launch your browser and head to GoGoAnime now! There's also an option for turning on subtitles or if you don't really prefer listening to the characters speaking in Japanese, there's a limited collection of English dubbed versions of some anime. GoGoAnime supports streaming anime at true high definition resolution.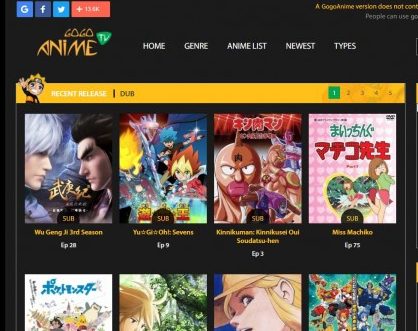 AnimeFreak
Apart from providing a huge selection of anime to watch from, AnimeFreak also has the collection of the newest editions of your favorite comic. With AnimeFreak, finding your episodes won't take long thanks to the alphabetical listing function integrated with your shows. Personally, I would highly recommend AnimeFreak to every anime fan but also bear in mind that this site is known for pooping those ads out of nowhere in the middle of a show.
Recommended for you! Best ROM Sites for Classic Consoles: Take a Nostalgic Ride
AnimeHeaven
The website's name speaks for itself. I mean, you can find every anime on this website so that's probably why they decided to call it AnimeHeaven! AnimeHeaven is your go-to for the latest iterations of your favorite anime and manga. Want to download some episodes to your device and watch them on the go? At AnimeHeaven, you can also download the recently aired episodes of your anime for free.
Anime-Planet
At Anime-Planet, you will be able to stream your favorite anime and also go through the insights to the latest episodes and seasons. Join an ever-growing community of anime lovers by adding new friends at Anime-Planet. Friends are added to your account so make sure you don't forget the password to your account or you might lose your anime-loving friends on the web!
Support the Anime Developers
Crunchyroll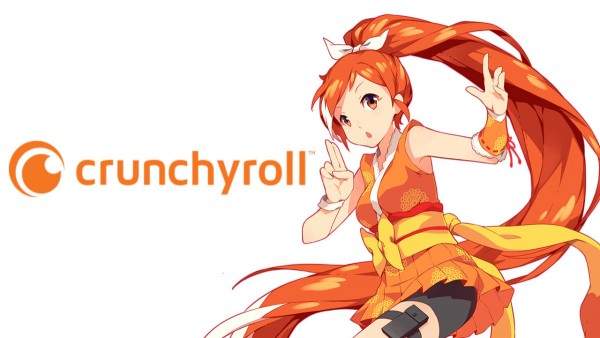 For those who want to support the anime developers, you can subscribe to Crunchyroll and watch the most recent episodes of your favorite anime in the language of your choice. Be advised that Crunchyroll may not be available in your region so don't make that payment just yet. We recommend using a VPN to gain access to the Crunchyroll catalog.