In the age of ray tracing and 3D audio, if you get your hands on a brand-new NES console and a few cartridges, you might want to consider yourself lucky. You can hardly find any retailer selling these good old consoles today. But not having a console does not necessarily mean you can't play them generation-defining games like Super Mario Forever or Adventure Island. Prepare yourself for a nostalgic ride by downloading ROMs of any classic NES games from these best ROM sites.
I had my first NES when I was in grade 2. It wasn't the classic NES but more of a hybrid version with keyboard, mouse, and everything. Those hybrid consoles were manufactured in China and hence the games had everything in Chinese. None of my friends had access to cartridges with the language set to English. I learned to navigate through Chinese interface in those games by hit and trail (it was oh-so-frustrating at first!). For instance, I would choose an option then the game would take me to another screen where I could choose my player or something similar. If I was greeted with even more Chinese letters, I would just come back to the home screen and try another option. I would visit all those options one by one unless the game actually started. Even in such tough situations, I could get the game running on my hybrid NES console and play hours on end.
I came to know about ROMs only a few years ago and at first, I was pretty reluctant because after all those years being away from NES, I was sure that my navigation skills were faded. Little did I know about the language in those ROMs. I downloaded my first NES ROM from Emuparadise and was surprised to see English letters in the game. I spent the next few weeks playing all the NES games I could remember from those olden days. It's time to download all those NES ROMs you can remember and have a nostalgic ride. Just install an NES Emulator on your phone or PC and download your favorite ROM from one of these sites: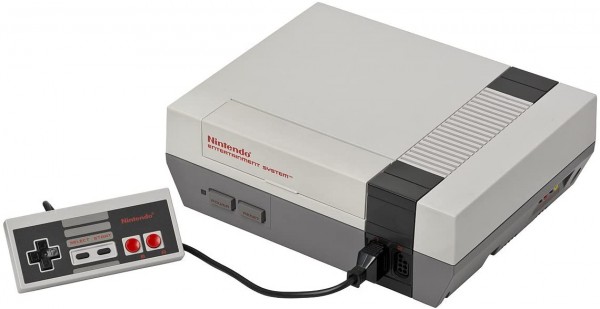 Emuparadise
Emuparadise is one-stop for ISO files, ROMs, and 'how-to' lessons for everything 'classic games and consoles'. If you don't have an emulator installed on your system, you can also play games right off the web on Emuparadise. This is undoubtedly one of the best ROM sites you can find on the internet.
ROM World
In addition to hosting ROMs for old consoles like NES, GBA, and PSP, ROM World also offers 'How-To' videos for those who are new to emulation and ROMs. ROM World has one of the biggest collections of classic game ROMs in the world (hence the name).
Romsmania
Apart from ROMs, you can also find console emulators at Romsmania. The games have been put into different categories so it is easier to find your game's ROM on this website. Just note your game's category and your search will be narrowed. Don't forget to bookmark this website if you are continuously looking for new ROMs to play.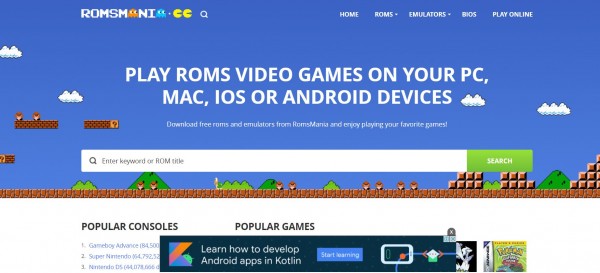 Recommended for you! PS2 Emulators for Android That Actually Work
Retrostic
The user interface at Retrostic is simple and elegant. Find your console then your game and the ROM will be downloaded to your local storage. Retrostic also makes emulator recommendations based on feedback received from users to ensure you are having the finest gameplay experience with those ROMs.
Gamulator
Don't remember the game's name but you know there's this guy who hits everyone and finally defeats the tiger headed enemy in the end? Even if you are struggling to remember a game's name, you will be able to locate any game based on the aspects you remember from the game at Gamulator. Type anything you remember about the game in the search box and you will most probably find your game in the results.