Free TV Streaming Sites for Movies and Series
Don't want to pay a whopping $50 for Hulu Plus Live TV? You can try your luck with the best free TV streaming sites available in 2020(which have all been listed on this guide) and see if you can find the show you wanted to watch. With online free TV streaming, you can find the on-air shows including the recent episodes of the most popular shows like The Walking Dead (Yes! I watched most of season 10 on free live TV). If I had paid for a live TV subscription and for streaming season 10 episodes the day they were aired, it wouldn't be a great investment because
I don't spend a lot of time on TV shows although The Walking Dead is an exception and I really like it.
If I can watch something for free, why would I want to pay for that 'something' unless I want to support the developers.
Supporting the makers of a show is one of the best things you can do apart from watching the show itself. But keep in mind that we are NOT AT ALL promoting torrents and illegal streams here at Best Free Web Resources. All the resources mentioned in this guide are a hundred percent valid and we suggest that you stay away from illegal streaming websites.
If any one of these sites is unavailable in your region (and yes, most of the streaming sites are region locked), you can use a VPN service to access region-locked contents. A handful of sites have blocked accessing their contents from VPN networks so just move to a new website if one doesn't work.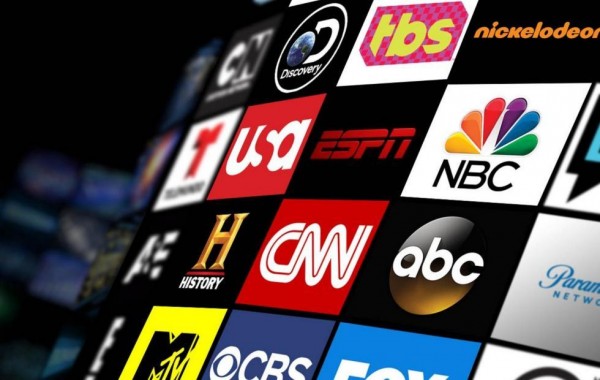 Free TV Streaming Websites at a Glance
Popcorn Flix: Love the classics? Popcorn Flix got you covered.
Vudu Movies: Available only in the USA. Vudu Movies hosts a huge catalog of both free to watch and pay to view content.
CONtv: Want to make your weekend movie time a bit peppery? Find horror and cult movies at CONtv.
Classic Cinema Online: Locate the overlooked movies from the 90s here!
When to Pay for Subscription
Do not pay for streaming services before knowing if they are available in your region. You cannot enjoy all the features of a streaming site unless they are officially available in your region. You might be accessing a website from a VPN pay for the service because you fell in love at first glance but may only figure out that whatever you paid for was not available in your region after turning off the VPN. Ensure that your shows and movies are available on the go even with VPN turned off before purchasing a subscription.
Love anime instead of actual movies? Check this out! These are the Best Free Anime Streaming Websites
Popcorn Flix
AT Popcorn Flix, you won't be able to locate the recent releases but you are in heaven when it comes to classics from the 90s. Browse for classic movies and TV shows by genre and use the versatile search feature to pick the movies you like. You won't even need an account to get started at Popcorn Flix. Just head to the website on a web browser and start streaming the movies right away!
This website can be accessed via any device with a web browser (tested and verified to work on PS4 and Xbox One). You can interact with the buttons on the streaming page but be careful not to click on those ads.
Vudu Movies
Stream your favorite movies and TV shows at full HD at Vudu Movies. This service is available in the USA only so most of you might have to access the website using a VPN. Want to stick to the free content only? Just play with the search feature a little and you will be able to access the list of free content in no time.
You need to create an account before accessing any of the contents on Vudu Movies. The Vudu app is available on iOS, Android, Xbox One, PS4, and other streaming devices as well. To access Vudu on Xbox One from outside the USA, you might want to bridge your PC with the console through a VPN network.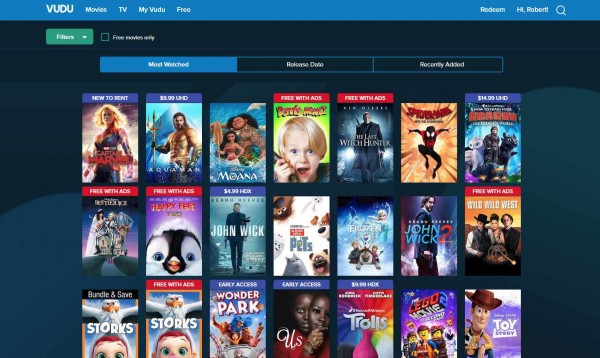 CONtv
You can mostly find sci-fi contents on CONtv and the website was first established for the Comic-Con community (and hence the name CONtv). Apart from sci-fi, you can find content related to gaming, superheroes, and even martial arts. Are you a
Classic Cinema Online
Are you a Charlie Chaplin fan and you can't stop watching those black and white fast-forwarded comedy videos? You might want to head to Classic Cinema Online right now! Classic Online Cinema website is where you can find URLs for your classic movies. Classic Cinema Online does not allow in-site streaming unlike any other website in this guide. This website is rather a source for classic movie URLs and the best thing about the website is that you can access the URL listing from anywhere in the world without turning VPN on.