According to a global report,100 million businesses launch around the world every year. This means that in the time it took you to read that sentence, as many as nine new companies could have been created!
The majority of these are 'digitally native' businesses, which are born online. Because the internet so integral to our working lives today, it's never been easier for budding entrepreneurs to launch a start-up. But this also means that it's harder than ever to get your venture off the ground.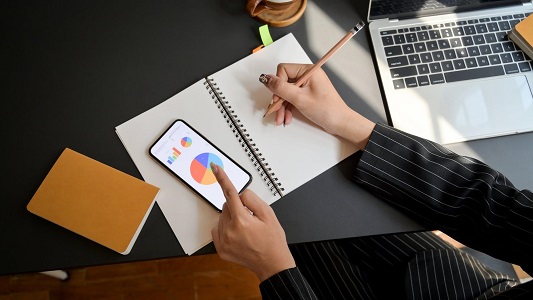 It's estimated that 90% of all start-ups will fail within their first few years of trading. So, how can you avoid the entrepreneurial pitfalls and aim to be part of the 10% that thrives?
Here are three ways you can maximize your online business's chance of success.
1) Find An E-Commerce Platform 
You should start researching the website host for your business site. Yes, you could hire a web developer to build a website from scratch, but using an e-commerce platform saves you a lot of work. Your website will be ready to go much faster than working with a designer allows. A Shopify website can also serve as a great proof of concept for an eventual independent launch.
To make sure you're choosing the right e-commerce platform for you, consider the following:
How much does the platform cost and can your business afford the fee?
What sort of goods or services does the platform typically list?
How much autonomy would the platform give you when contacting clients or viewing performance?
If you need help, get in touch with these Shopify experts in Dubai.
2) Prepare A Killer Elevator Pitch 
An elevator pitch is a short (typically 20-30 second) description of your business offering. It should outline:
What your business does
What its unique selling points are
Where you hope to see it in the future
If possible, include compelling statistics or figures to showcase your company's key achievements and ambitions, such as revenue to date or the number of customers you expect to have in five years. Think of it as a sales pitch – something you're always prepared to share when a stranger asks about your work.
When your business is just starting out, it's crucial to make a good first impression. After all, that man you met at that party, or the woman you shared an elevator with at a conference, could one day be a potential client, investor or employee.
If you're armed with a killer elevator pitch, you can make sure that everyone you meet will have a positive (and professional) impression of you and your business.
3) Maintain Your Social Media 
Thanks to the rise of platforms such as Instagram, Twitter, and Facebook, online businesses are spoilt for choice when it comes to keeping in touch with their clients. 63% of people who research businesses online prefer to buy from brands with a well-established presence on social media. So, in our constantly connected world, it's never been more important to maintain your online reputation.
As soon as you have the budget:
Update your social media channels with all the important information about your business
Set up a digital marketing campaign to start connecting with your customers
It's also good practice to create a Google Alert that will notify you whenever your business is mentioned online. By knowing what your customers are saying about you, you'll be able to respond to comments – good and bad – efficiently and professionally.
Bottom Line
So you're just getting started, and you have a long way to go. Start with these three simple tips and work trust the process!