One theory that goes around, is that you have to write on a consistent basis over time to generate readership and obtain a good portion of active and loyal visitors. While this is true, there is one thing we usually overlook. Besides writing on a regular basis and providing a trustworthy content, we should also make our blog appealing to the visitors. Because without an attractive interface, no one would probably want to know what our blog is actually about.
Fortunately, WordPress gives us a lot of flexibility in terms of layout options and we can highly benefit from it. With the available WordPress tools we can build the desired interface for our blogs and make it gain the attention of the target audience. Below you can find personally tested WordPress tools that will help you make your blog appealing to the visitors and stand apart visually.
Recommended:
Top 10 Essential Plugins That Can Enhance Traffic to Your WordPress Website
Best Resources to Learn WordPress
Tools for WordPress Blog
Portfolio Gallery Theme
The website theme holds an utmost importance for its success. It can help you to earn attention and leave a lasting impression on your visitors. So, choose a theme that will invite visitors, instead of pushing them away with boring and unattractive look.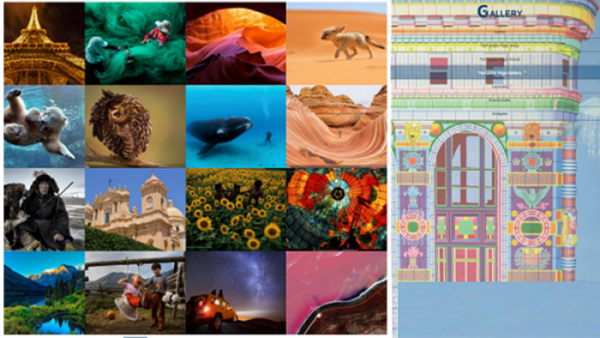 If you want a truly appealing, modern and functional theme for your website, don't go any further than Portfolio Gallery theme. It has different beautiful layouts, which will draw a lot of attention. You can create image galleries, portfolios, media collections and galleries of your blog posts and showcase them with advanced options.
The WordPress portfolio theme has a powerful lightbox, which is able to display galleries and other collections in full width mode with all the available info about them. What I like the most about Portfolio Gallery Theme is that you can showcase your collections as a slideshow with 15 transitions effects in the lightbox. The theme comes with built-in page templates, highly customizable widget area, and SEO adjustments. It is responsive, and provides not only visual appeal but also better user experience for your visitors. Check the theme demo for more info about its functionalities.
Instagram Feed WD
As compared to text, images engage more easily and are better at drawing readers to the material. So, posts containing images and other visuals have advantage over the plain text posts.
The best and easiest way to fill your posts with images and other media is to bring Instagram feeds to your website. Especially if the feeds are displayed with Instagram Feed WD plugin's beautiful layouts. This is the most feature rich WordPress Instagram plugin I happened to use. It gives full customization control over its layouts and image info options. The navigation of the plugin is advanced yet easy. It can display the feeds with infinite scrolling or load more options.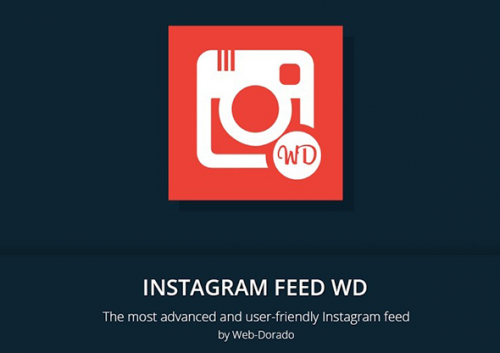 You can choose to show the number of image likes, comments, captions, hashtags, add follow button and also enable user data display.Upon clicking the images can be opened in the lightbox or redirected to the user page on Instagram. The lightbox of the plugin is super advanced and is able to show all the image info and data within it. It is also capable of showing images and videos in the feeds as a slideshow with 15 available slide effects. The plugin comes with two fully customizable built-in themes, but you can also add new personalized ones to fit your needs.
Another great conditional filtering option was added to the plugin recently, which enables you to filter images based on different specified conditions such as hashtags, username, captions, mentions and Instagram media link. Check the plugin demo to see all of its features in use.
Easy Google Fonts
The typography of the blog matters a lot. It's a major factor for content consumption and can significantly affect your post readability. The good news is that the style and colors of your blog letters can also change its overall look. Try out Easy Google Fonts plugin, to enhance the variations of font types on your blog and also give it a better style. The plugin is compatible with any WordPress theme. It enables you to integrate over 700 Google fonts to your website.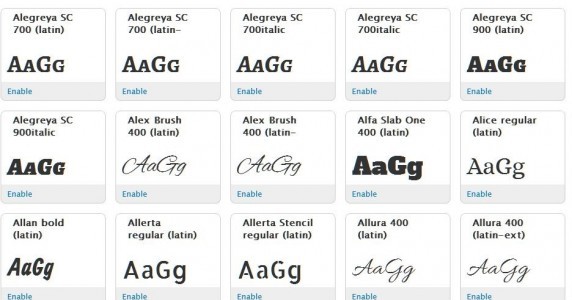 You can see the font changes in real time using the WordPress customizer. You can also create custom font controls, which will automatically appear in WordPress customizer. Before changing your website font the plugin allows you to preview how your current theme will look like with the new font.With Easy Google Fonts plugin you can easily change your website font and change its look with just a few clicks.
Header and Footer
The header is the first thing your visitors see when they get to your website. As they scroll down it's the footer that comes up, which plays a crucial role whether the visitors will leave the page or keep on browsing the website. So, don't miss the chance of attracting more visitors , just because you don't give much attention to these important parts of your website. With Header and Footer plugin you can add various functions to the header and footer your website with just copying and pasting the function codes you want to use.

You can easily manage header and footer sections by adding Google Analytics, custom tracking, Google Webmaster/Alexa/Bing/Tradedoubler verification codes to them. The plugin supports responsive design which enables it to adapt to any kind of device. It also gives you options to configure some basic SEO aspects.
SumoMe
Pop-ups ,opt-ins, social icons and various ecards are a great way to grow your blog audience and content consumption. But there is also another additional thing these tools are able to do if chosen correctly. Yes!, they can also enhance the design elements on your blog giving it a better and attractive style. If you are looking for a feature packed plugin which will help you both in reaching out more readers and also contribute to your blog's design, then try out SumoMe WordPress plugin.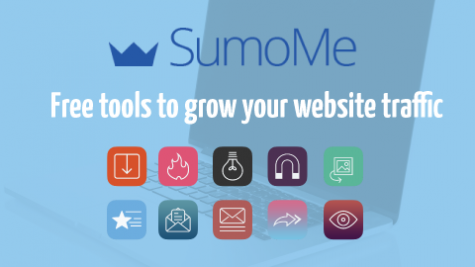 The plugin includes highly customizable email subscription options, social share icons, welcome mat, scroll box and analytics, smart bar and other useful tools to make your blog stand out from the crowd. I want to point out the email subscription building option which will enables you to create fancy lightbox pop-ups with a sea of color,form, template and wording customization options to have them look amazing on your blog. The pop-ups are sure to attract a lot of readers and convert  them into loyal and active visitors.
We don't need tons of time and money to better the look and style of our website. Sometimes , even small changes of some of its elements can significantly change the website's overall picture. The plugins suggested above are a great example of how you can enhance different aspects of your website and at the same time better its look. If you have any questions regarding the recommended plugins , please feel free to leave a comment below. I'd be glad to help you.
Author : Gayane Mar
Bio: Gayane Mar is a passionate web-blogger who started her blogging activity a few years ago. Her posts are all about web design and web development. She writes all these posts for good people who need some guidance or advice with web development. The driving force behind her writings is the great hope that her blog posts would be helpful for each and every one reading them. If you are interested you can follow her own blog wpcapitan.com.