Every web designer or professional who is selling his services or products on regular basis has a need to create invoices and track payments that have been received. Fortunately, there are a number of Online invoicing tools that can streamline this process and save you time. Some of these invoicing tools will simply help you to create attractive invoices and other will extend further into the area of accounting software.
Below compiled a list showcasing what we believe are the top 10 best invoicing tools for freelancers. As we already know it's difficult to change invoicing tools after using it , so always sign up to free trials where available and compare a few alternatives before making a last decision.
Invoice Home is an intuitive invoice generator created with small businesses and freelancers in mind. This online invoicing tool allowing you to download & send invoices and choose from over 100 templates.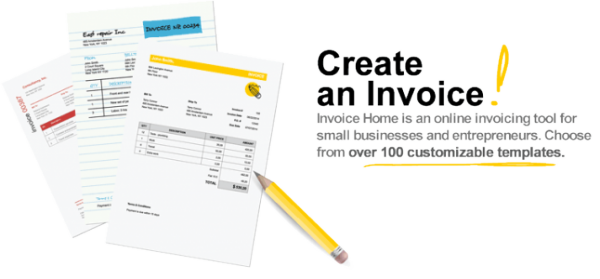 BillGrid is an easy to use online invoicing, billing and expense management system that will save you time with tracking clients projects, invoices and expense management system.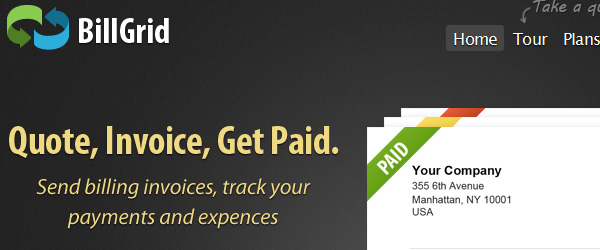 Fresh­books allows you to send, track and col­lect pay­ments quickly. It's great for teams, free­lancers and ser­vice providers. You can brand the sys­tem and invoices with your logo and col­ors. Fresh­books can track expenses and allow you to re-bill clients on project expenses. Inte­grates with many third party apps. Accept online pay­ments and even send snail mail invoices with a return enve­lope for the client's convenience.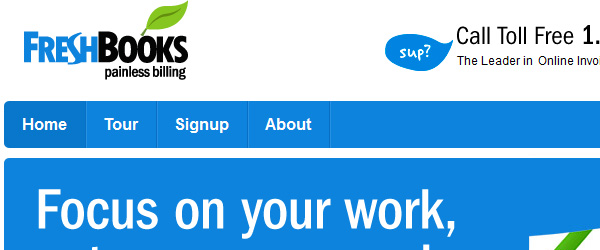 Blinksale is a great looking web application that has a powerful feature set. Blinksale has a quaint option that allows you to send invoices via snail-mail, whatever that is! You can also customize your invoices by uploading your very own logo or if you have some time on you hands design your own invoices with CSS.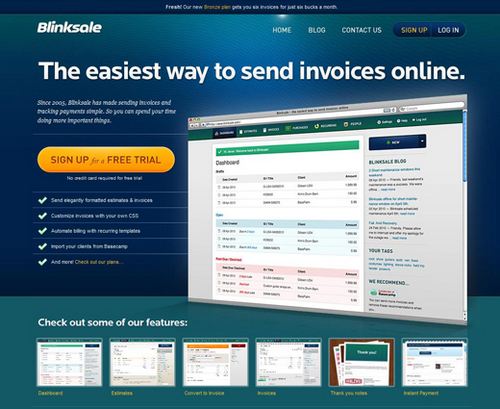 With ProfitTrain you'll easily be able to keep contact information up to date, store reoccurring services and products, send estimates and export to spreadsheet for more exotic totaling.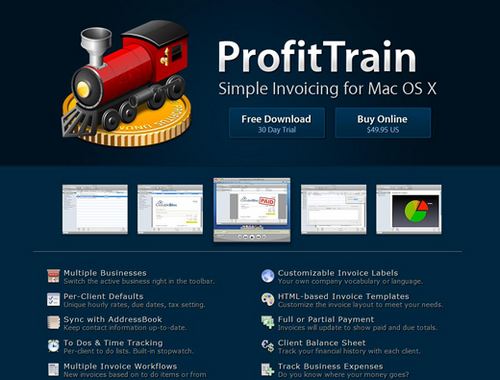 Create, send and manage invoices online. Accept online payments, create custom templates, manage contacts, automate recurring invoices and much more.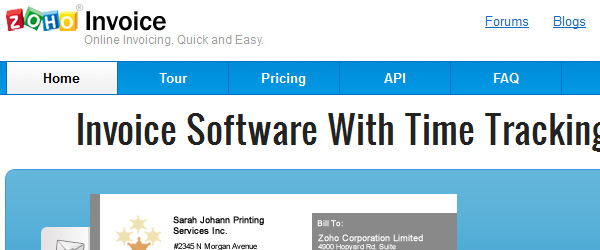 Simple time tracking, fast online invoicing, and powerful reporting software. Simplify employee timesheets and billing. Get started for free.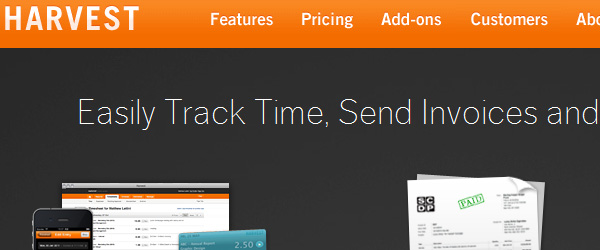 Ball­park cen­tral­izes com­mu­ni­ca­tion with your team and clients into an easy use sys­tem that sim­pli­fies the process for every­one. Col­lab­o­ra­tively send invoices and esti­mates, keep track of cur­rent and future projects and receive online payments.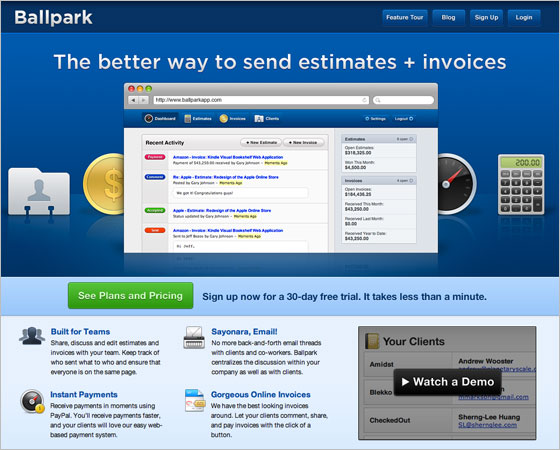 A ver­sa­tile invoic­ing tool that allows for your own brand­ing, over­due reminders, thank you emails, online pay­ments, SSL, taxes, dis­counts, mul­ti­ple cur­ren­cies and mul­ti­ple con­tacts per client. There are some addi­tional add-on mod­ules avail­able as well.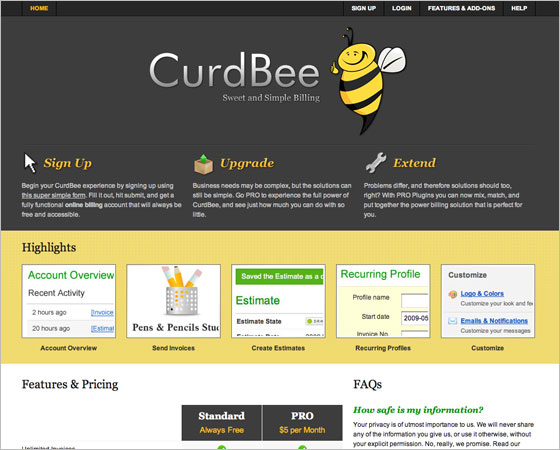 Billing Boss is a free online invoic­ing tool designed to eas­ily cre­ate, send and track the sta­tus of invoices. You can even invite your accoun­tant to share your data. Accept online pay­ments and quickly see how much you've billed out, what is paid and which invoices are overdue.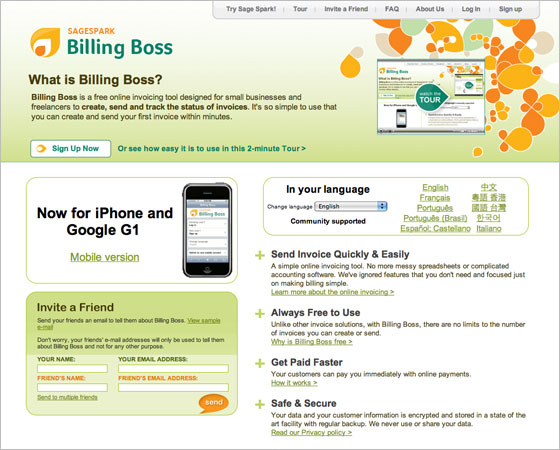 Eas­ily cre­ate, send and man­age invoices and accept pay­ments online. Auto­mate invoice and late pay­ment reminders. Sell sub­scrip­tions, prod­ucts or ser­vices using web-based order forms. Even allows you to sell domain names, SSL cer­tifi­cates and web host­ing from within your account.