A mobile application can make your business acquainted to a large and considerable group of audience, promote business to a great extent, and consequently help in filling the sales pipeline and expanding the business prospects and ultimately help you in gaining profitability.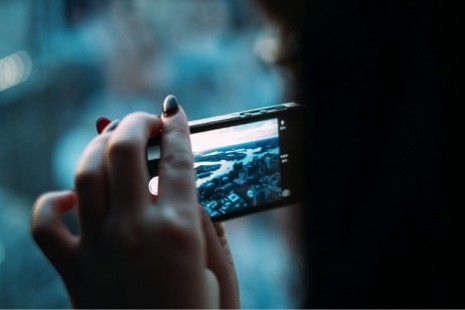 By running mobile applications in your cell phones and mobile gadgets, you can get in consistent touch with your prospective  and potential clients to keep them known to every business updates. Ask yourself, why you require a mobile application?  Your needs for a  mobile application are remarkable to your business. Applications are that indispensable tool which helps you, with just one click, engaging your buyers.
With an ease you can reach out each of yours prospective and real-time customers, polish your business methodologies, helps you build better strategies for your business, indeed, have a know-how of the contemporary market, demand of existing customers and reduce the sale time.
Therefore, for promoting the business prospects, in present technologically driven era, you would require a mobile app of your own as it is a most indispensable, crucial and handy tool for customer engagement, generating awareness, etc.
Tick down few points which need to be noted while developing an app for your business, with a purpose of promotion:
Check your budget: Your mobile app development plan completely depends upon how much budget you have. Your financial and monetary status will impact whom you can recruit, how complex your application can be, publication charges and advertising. So your budget should be arranged appropriately.
 Type of mobile app: Did you decide what type of mobile app you require to reach out your target group easily?  The most ideal approach to draw profit out of your application is to discover the market needs and demand and start working on it in no time. Take a scroll and a quick scan over the different types of app stores, this will give you an idea of the market demand, if you're going on a right track. The download rates of particular type of mobile app will let you know if you're making a right application for your target group or not.
 Go with latest Technology: The mobile development world is constantly changing. Every iOS or Android app developers have to discover and explore accordingly. You'll have the capacity to keep developing in the specified ways and support your business interest  given a condition that you will provide the most updated version of products to your target users. In contemporary market, utilization of outdated  technology and innovation  could bring you undesirable misfortunes in business.
Target audience: Have you not decided yet, who are your target audience? If not then go for it. Research and know if your app is actually going to fulfill your target audience's need. Not only audiences but also your rivals, what are their impact on the current market, their reviews, the number of downloads they entices on everyday basis, etc. are some of the things you require to know. You likewise need to learn what you need your potential users to do with your application. Discover your specialty and appreciate them.
Marketing strategies: Any marketing strategy? Ensure that your applications is effortlessly find capable by picking the right keywords. An application can develop when it get a boost through promotion in social media and by incorporation of certain features that allows social media sharing. Besides, conventional networks, you might have to take the assistance of blogging stages, applications reviews flagships, etc.
Therefore, following and remembering the aforementioned points while developing a mobile app will help you in generating considerably good amount of profitability. 
Author's Bio:
Ritesh Patil [Twitter] is the co-founder of Mobisoft Infotech that helps startups and enterprises in mobile technology. He loves technology, especially mobile technology. He's an avid blogger and writes on mobile application. He works in an application development company.