If you're in the market for a new air conditioning system for your home, your first question might be about the chemical substance that's in use. And how energy efficient it is.
The main function of air conditioners is to remove heat from your home and move it outside. The substance used to absorb and release heat is a refrigerant. Some of the most popular types are R-22 and R-410A. You may have heard of one or both of these types, but there's a lot to know about how they work and differ.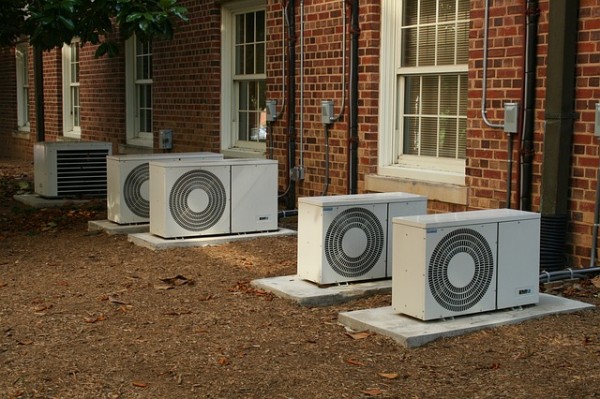 In this post, we'll cover everything you need to know about different types so that when you hire an HVAC contractor to install your new AC unit, you can make an informed decision about what kind you want to use.
Types of ac chemical substances
Did you know that there are different types of ac chemical substances?
Here's what you need to know about how they work and the different types of chemicals used to keep your home comfortable:
Chlorofluorocarbons
Chlorofluorocarbons used to be common in air conditioners, but now they're much less so—and for a good reason! Experts realised that they could contribute to the greenhouse gas effect, which is terrible for the environment. So manufacturers stopped using this type of substance, and its production ceased in 1994.
R22, or Freon
R22, or Freon, is the refrigerant used in central air conditioning systems for decades. Now it's on its way out entirely.
Why? Well, it's not a safe substance. It leads to ozone depletion, and if you have any environmental awareness, you know that's a pretty big deal. So back in 2010, the Clean Air Act was passed—and R22 started being phased out. By 2020, no more R22 will be made or imported into the United States.
R410A 
When it comes to keeping cool, R410A (also known as Puron) is one of the best ways to do it. This R22 replacement for air conditioners has all the same cooling characteristics as others, but due to lack of chlorine, it's not as harmful to the environment as other refrigerants.
If you're looking for a way to reduce your carbon footprint while also keeping cool, this is for you!
Why You Should Hire an HVAC Company
Many people think that it is possible to DIY their HVAC system. The truth is that their lack of knowledge will lead them to make mistakes. You need to hire a professional HVAC service to help you with your AC needs.
Here are some reasons why hiring an HVAC Company is vital for your home:
Safety
DIY is not something to be proud of because it can be dangerous. You might get hurt, or
worse, you could damage your own house. A professional knows how to handle different situations without compromising safety.
Experience and certification 
HVAC specialists have the necessary training, skills, and experience to do the job right the first time around. If you want things done efficiently, you need to hire someone knowledgeable in handling HVAC systems. Additionally, these specialists already have some form of certification from reputable organisations to ensure their skills are on point.
No need for tools and equipment
Professional HVAC technicians bring their tools and equipment, so you don't have to worry about not having the right tools when working on your AC unit. They also make sure everything works properly before they leave your home so you won't be wasting money on anything.
Save Time
When you decide to tackle an AC repair or replacement project on your own, it will likely take up a lot of your time. You will spend most of your time reading about how to solve ac refrigerant problems, for instance, and gathering all the tools and equipment necessary for the task. So completing the project could take days or even weeks.
Ultimately, the need for AC doesn't go away – you'll need to replenish your stock if you cool your house regularly. As such, you want to purchase a quality product that won't leave holes in your wallet, cause problems with the performance of your system and environment.