Modern POS systems can revolutionize your small business by providing plenty of tools to help you succeed. With advances in technology and new software, a POS system is a must-have item for any small business. But what exactly is a POS system? What does it do? How exactly will it serve your business? If you're looking for answers, you've come to the right place. Here's everything you need to know about POS systems.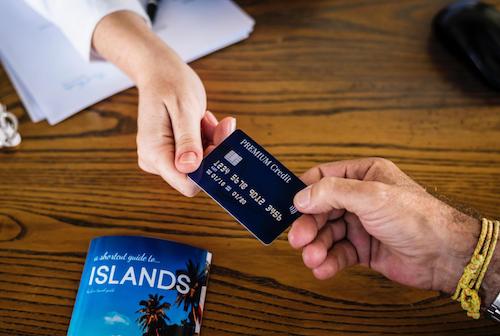 Point of Sale
POS stands for point of sale. This is where you exchange money for goods and/or services with your customers. Not only do modern POS systems perform transactions quickly, but they're also much more likely to accept a variety of payment methods, including touchless methods like Apple Pay. This can give you access to a customer base you'd otherwise never would have appealed to.
With greater transaction speeds, you can keep those checkout lines moving. No one enjoys standing in a long line waiting on an outdated POS system to finish running credit cards. Installing a modern POS system will keep lines moving, customers happy, and sales high.
Here is some information on a POS system for growing businesses.
An Inventory Tool
If you could get back all of the hours you spent on inventory counts, you'd probably have a few weeks of vacation's worth. Counting inventory is not only tedious but can also be prone to error when it's completed by employees (especially certain unenthusiastic ones). Errors in inventory counts can cause a myriad of issues for the business, which is where POS systems come in.
A POS system will track your store's inventory in real-time. That's right! Inventory is tracked within the software itself, meaning you won't have to perform those time-consuming manual counts anymore or count on someone else to do them correctly.
When your inventory is correct, customers are happy knowing their favorite products are available. Items are much easier to track down, and you won't need to make special orders for products that should have been available to begin with. Not to mention, correct inventory counts help you avoid those frustrating encounters with unhappy customers who need that special item right this instant.
If your inventory system is based on manual counts and countless paper forms, it's time to upgrade to a POS system and completely revolutionize the way you track your inventory. Correct inventory counts are vital to a successful business!
Employee Time Clock
Many POS systems also offer additional features for employee tracking. Your employees can clock in and out directly within your POS software, making third-party software or hardware unnecessary.
From the software, you can check employee time cards, break times, etc. This allows for easier employee tracking, ensuring your team is on time for their shifts and breaks. From there, you'll be able to identify problems or constantly tardy team members and make necessary changes.
Marketing/Customer Connection Tool
One of the best features of POS systems is their ability to store customer information and help you create custom marketing efforts. POS systems will come equipped with customer profiles, on which you can record names, addresses, phone numbers, and emails. You'll also be able to see the customer's spending habits right in the POS software, so you'll be able to get an idea of what your customer likes to purchase.
Armed with purchasing habits and contact information, you can create custom marketing and promotional emails to send to each of your customers. Tailoring these efforts to the spending habits of your customers increases the chances that they'll respond to the offers and actually make a purchase.
Never underestimate the power of a personal connection. Customers want to feel welcome in their favorite stores, but it's also beneficial if they feel like they're part of the family. Getting to know them on a first name basis or directing them to their favorite products when they walk in can help foster the trust needed to make lifelong customers out of them.
Analytics Tools
Analytics are essential to running a successful business. The more you know about the way your business functions when it performs best, and when customers visit the most, the better you can make necessary changes to increase efficiency and drive up your sales numbers.
Many POS systems come equipped with tools to help measure analytics on such things as sales numbers, the busiest time of day, and the response of promotional campaigns. With such knowledge at your disposal, you'll be able to staff accordingly, measure the success of your promotions, and gain a better understanding of what makes your business tick.
Analytics are usually measured with expensive tools such as foot traffic counters or other third-party hardware. With a POS system, you'll have access to all of the information your business needs to thrive.
Increased Efficiency Means Greater Profits
When you're using all of these great tools that POS systems have to offer, you'll find that your business is running more efficiently. Greater efficiency, of course, means greater profits. You won't be wasting precious man-hours on manual inventory counts, poorly tailored marketing campaigns, or third-party analytics software.
A POS system can act as your all-in-one business management tool, helping turn your business into a well-oiled machine. You'll notice a better response from your customers, as well. When things are running smoothly, customers are happy to come and spend money at your store. Revolutionize your business today with a new POS system.