Dumpsters are a key part of any large project, and can easily help you avoid issues with having to constantly dispose of debris or waste while you're trying to do other things. Whether it's home renovations, general demolition, or even just a larger-scale cleaning session, a good dumpster can help a lot.
Of course, before you rent one, you should make sure that you understand the important parts of the process, as well as how these rentals work. The more that you know, the easier it becomes to work with a dumpster properly.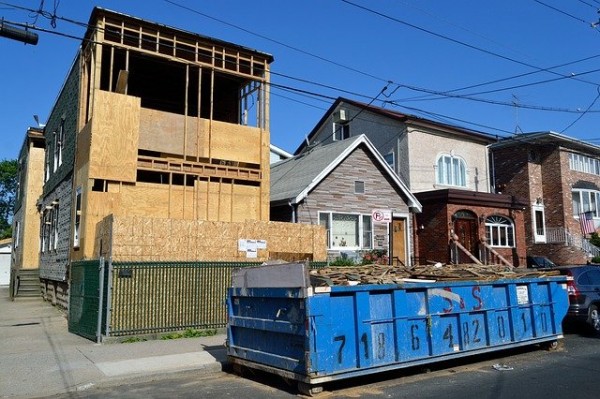 Rental Periods
When you're renting a dumpster, you rent it for a set period of time. Usually, this dumpster is then picked up by the original company, which goes and dumps the contents in an appropriate facility. Because of this, you have a set period to really use the dumpster properly.
Extensions are sometimes an option, but they can cost more: this usually means that you're charged per day you have the dumpster over the time limit, unless you negotiate for a longer one at some point. This is important to know, because you might feel the need to work a bit faster just to make sure that you finish your project before the dumpster is taken back.
Dumpster Sizes
Dumpsters can come in multiple sizes and styles, and knowing the overall volumes is more important than you might think. For larger projects, larger volumes are ideal, since they can hold more waste and debris. However, you also need to remember that this increases the size, weight, and cost of the dumpster too.
For example, if you're clearing out an old room in your home and taking down some walls, then you might need a fairly spacious dumpster to hold everything. If it's too small, then you won't be able to fit all of the scrap and waste inside it. On the other hand, if it's too big, then you'll be paying for extra space and delivery charges that you don't need.
Green Dumpsters
Green dumpsters are dumpsters that are taken to a sorting facility once they're picked up. These dumpsters then get checked and have their contents sorted, allowing the facility staff to pick out recyclable materials. From there, they send off those materials to get re-used, while disposing of the rest normally.
Green dumpsters can be more expensive, but they're also much better for the environment and can allow you to recycle materials that would otherwise just be thrown away. For larger projects, this can be even more meaningful, since there are more varied materials to check through.
Delivery
Dumpsters usually have specific delivery details, such as the time and place. They can't easily be moved once placed, so you'll want to make sure that the company knows when and where to place it down. If needed, you can even mark out the space for the dumpster with cones, tape, wood, or something else.
Putting it in the right place can make it a lot easier to access, and can also allow for easier pickup once the project is done. Just remember that you will need room for the truck to come and collect it by the end of your project.
Material Restrictions
Some dumpsters are only meant for use with certain materials. A lot of them don't allow hazardous waste, and companies like Eagle Dumpsters may offer multiple options depending on the type of project you do. Height and weight restrictions also apply, since it makes them harder to collect.
These restrictions are usually meant to make things easier for the company that collects the dumpster. For example, if you go over the weight capacity and fill the dumpster until it's basically overloaded, expect to pay a lot more, since you've made everything far more complicated for them.
Material restrictions usually depend on whether the dumpster is meant for a specific thing or not. For example, if you get a dumpster for recyclable materials, putting non-recyclable items in there can get you a fine, since you're disrupting the whole system. On the other hand, most won't allow liquid containers or infected plant matter because it can put people at risk.