Unemployment is a huge issue in the United States but many people are unable to find work that is appropriate for them Disabilities can make working very difficult and as much as an individual wants to be employed, it's not always possible.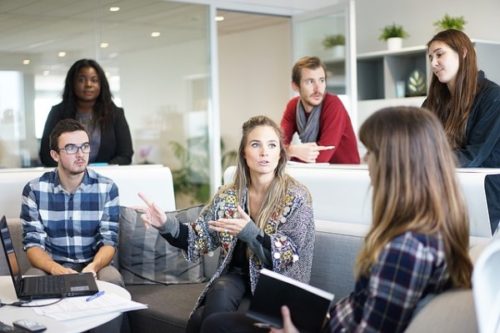 The United States Department of Labor provides benefits for those who are unable to find employment through no fault of their own. There is a set of criteria that an individual must meet to become eligible to apply for unemployment benefits.
Unemployment benefits enable individuals to have a regular stream of income so they can continue to live with a great quality of life. Although each state has unique laws around employment, labor, and benefits, there are some general rules that apply to almost every state.
Who is Eligible for Unemployment Benefits?
The exact criteria for unemployment benefits depends on the state and its local laws. Each state has its own unique set of regulations and programs but follow the same federal laws.
Here are some common things that are found in the eligibility criteria for unemployment benefits:
You are unemployed through no fault of your own
You meet the requirements for previous work hours and wages earned (this is known as a base period)
How Do You Apply for Unemployment Benefits?
The process of applying for unemployment benefits will differ depending on which state you live in. You may need to apply in person, over the phone, or online.
To find out more about applying for unemployment benefits, get in touch with your state's unemployment insurance and benefits team. They will be able to guide you through the process of generating an application and provide advice on whether or not you are likely to be accepted into the program.
When you file a claim, you will need to provide a range of information, including the details of your previous employers. It's important to make sure that this information is correct to avoid delaying your application any further.
What Happens if You Don't Meet the Criteria for Unemployment Benefits?
Not everybody will be accepted onto an unemployment benefits program. Your application will be reviewed by the authorities and you will receive an approval or denial within two or three weeks. If your application has been approved, you will receive your first benefit check shortly after.
If you feel that you have been unfairly denied unemployment benefits, you should hire an unemployment appeal lawyer. They will help you to resolve any disputes and gain the benefits that you deserve.
You can also contact an unemployment appeal lawyer if you feel that your previous or current employer or human resources department has violated your legal rights or if your employer is denying you the right to apply for unemployment benefits.
When working with a lawyer, you will need to provide as much information about the situation as possible so that they can create a strong claim that will end in your favor. Your claim will be assessed and you will receive the results within a few weeks.