Despite our best efforts, rubbish has become a tremendous problem which is bad for the environment. It takes up space that could be useful for something else. Rubbish removal is very important to maintain a clean environment around us. When rubbish is not removed regularly from your home and surroundings, it pollutes the air and water. It can also produce harmful gases that can cause respiratory problems. Rubbish becomes hazardous when it is not disposed of properly. It rots and becomes a breeding ground for flies, mosquitoes, and cockroaches.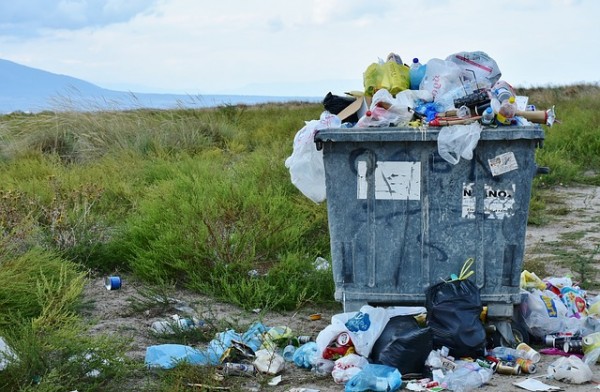 Common household wastes
Plastic waste
Bags, jars, containers, bottles, and all other plastic products in your house. This includes all the plastic wrap that comes with food products, clothes, and other essential things from the stores. Keep all plastic waste separately.
Paper waste
Newspapers, cardboard, notebooks, books, and gift wrap papers. They can be easily recycled, so store them in a separate bin.
Metals and tins
Canned food tins, old tin boxes, and any other things made of steel, aluminium, or other metals. All houses have many waste things in metal and tin lying around the house and garden.
Glass and ceramics
Old bottles, broken cups, plates, and serving dishes, jars, and vases. Have a separate bin to keep the glass and ceramic waste.
Organic waste
Food waste and garden waste, which include fruit and vegetable peels, eggshells, rotten meat, dried leaves, flowers, plants, and weeds.
Why should you approach a trash removal company?
The list of waste that builds up in your home over time is endless. It includes trash from the kitchen, bathroom, laundry, and garden. The amount of trash lying around your home can frustrate you as it takes up a vast space. Trash removal professionals can help you clean your home and dispose of the waste easily.
Save time and stress by not doing it on your own. No matter how much waste gets collected in your home, waste clearance companies clean it in a short time and also bring the right size truck to carry the waste.
Waste can be hazardous, and careful handling is needed. Not handling them carefully can cause abrasions, cuts, or even back strains. Trash removal companies know how to handle hazardous waste.
People working in professional trash removal companies know how to handle each type of waste. They sort it effectively and help in sending it for recycling. By treating the waste properly, they help in saving the environment.
Some types of waste are hazardous, and you may not know how to handle them. It is better to leave it to a trash removal company to clear it. They know how to handle hazardous waste without causing themselves any injury.
Tips to reduce waste
Choose food products with little or no packaging.
Buy reusable containers to store food in the refrigerator
Invest in reusable bags instead of plastic ones
Stop buying water bottles, use reusable bottles
Have a compost pit for food and garden waste
Repurpose unwanted materials instead of throwing them away.
Benefits of proper waste disposal
The most important thing in proper water disposal is it benefits your environment. Land and water are not contaminated and you can live a healthy life.
By removing waste regularly reduces the infestation of pests like flies, mosquitoes, and rodents, which cause biological hazards.
Trash that can be recycled is sorted and sent to the right places for recycling. Recycling is beneficial to you and your environment.
The best way to remove rubbish effectively is to partner with a rubbish removal company. They ensure that all the rubbish is collected and disposed of in an eco-friendly manner.