Sometimes, businesses need external assistance to operate smoothly, especially in specific departments like accounting, HR, marketing, administration and IT. IT remains one of the most important, sophisticated and outsourced tasks in businesses. But does that mean you join the bandwagon? Is outsourcing your IT a good move?
Logically, outsourcing any business service may appear like an expensive move. But, in reality, it isn't. In fact, outsourcing your IT support can help your business in many ways. If you aren't sure why you should outsource your IT support, you are at the right place. Here are some reasons you should consider outsourcing your IT support to professionals.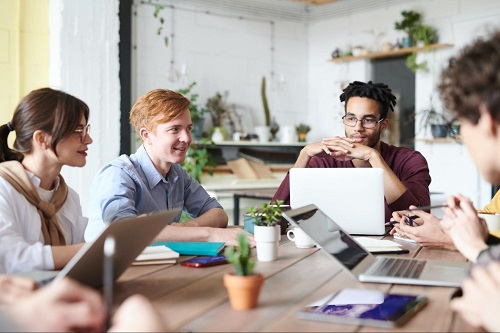 Access to Professionals
If you are like many business owners who want the best for their business, you should consider outsourcing your IT support. Outsourcing your IT support is a brilliant way to have access to a team of professionals who will provide your business with the best IT services.
These professionals aren't only skilled; they have access to technologies that can make a difference for your business. Furthermore, managed service providers often ensure that their employees are up-to-date with the current tech advancement. That is something your business could benefit from if you leverage their services.
By outsourcing your IT support, you become free from the pressure to keep up with the rapid changes in technology. Such worry is transferred to your IT service, and of course, they don't fail in that aspect.
Focus on  Priorities
Your IT department plays a crucial role in the running of your business. But it doesn't make up your entire business, so it doesn't make sense to focus your whole resources, finances, and time on your IT when you can easily transfer the burden to an IT service and focus on other priorities.
Aside from the time that goes into ensuring that your IT is up and running, you'll still have to spend money trying to recruit the best individuals for your team. All these can take a toll on your business. Consider outsourcing your It support to an IT service to free up time. You wouldn't regret the move!
Round the Clock Support
In-house teams cannot offer round-the-clock support the same way an IT service would due to factors like sick leaves, vacations, holidays, out-of-work hours, and work breaks. During emergencies, your business and customer could suffer.
With a managed service provider, you are confident of quality service 24/7. Such services can support your business while you work and sleep. The results? Intact security, fast handling of emergencies, and smooth running of business operations, all of which are good for customer satisfaction.
The best part about managing service providers is that their services don't cost a bomb. Regardless, ensure you compare managed service provider pricing to determine which best suits your business budget.
Reduced Cost
Would you like to cut costs and boost profit? Then outsourcing your It support is one of the best ways to do that. Of course managing your IT internally may seem like one of those brilliant moves that can save you thousands or even millions of dollars annually, but in reality, it isn't.
Expenses like equipment upgrades, regular maintenance, etc., can add up quickly. When they do, you could be scratching your head trying to figure out why your IT department is gulping such an outrageous amount of money. That's not all!
Training employees can consume your budget, as well. There is also the problem of allotting space for a tech team or new employee. However, with an IT service, you don't have to spend much. Many tech companies offer a flat fee or monthly payment plan, which is nothing compared to how much you'll spend if you decide to manage your IT internally.
Topnotch Security
Cybercrime costs organizations a whopping $2.9 million every minute, and major businesses lose $25 per minute due to data breaches, according to a research by a top cybersecurity company. If you aren't running a cybersecurity company, the chances are that your in-house IT team lacks the skill and knowledge to protect your data like a managed service provider. Security breaches are on the rise, with hackers becoming more ruthless while employing sophisticated tech to steal data.
Based on Security Magazine, an average company experiences 130 security breaches annually. The best way to ensure that your business doesn't fall victim to cyber hackers is by outsourcing your IT to companies that boast teams and tools that can help shield your business from rampaging cybercriminals. Doing so will ensure that your employees have experts on hand who can be called on should your system encounter any cyber security threats.
Conclusion 
Managing your IT internally may appear like a good move, but as soon as you experience just one benefit of outsourcing your IT tasks, you'll have a change in mindset. If you are a small business owner, you'll need to outsource your IT and other important tasks to stay competitive. Outsourcing your IT to professionals will relieve your business of heavy burden, it'll also save you a lot of money down the road.