In the modern digital age, having a professional website is pivotal for any business to succeed. However, building one from scratch can be daunting, especially for those lacking technical know-how. Fortunately, this is where offshore web designing services come in handy.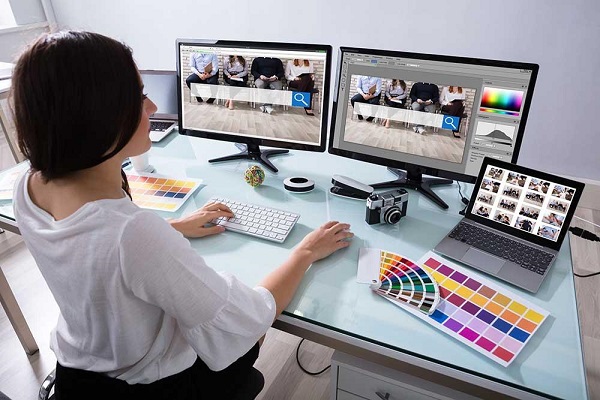 By outsourcing your staffing needs to them, you can save tremendous time and money while getting access to a team of experts to help your business grow and scale your operations.
New business owners can refer to the following reasons businesses should consider hiring offshore web designing services.
Cost-Effective Solution
Hiring a local web designer can be expensive, especially if you need a large team of professionals to build your website. Offshore experts can offer the same quality of services at a fraction of the cost. This is because the cost of living in countries that provide these services is typically lower than in Western countries, so offshore companies can offer competitive rates without sacrificing quality.
Access to a Global Talent Pool
You can choose from a vast pool of talented web designers with different skill sets and expertise. This can be especially helpful if you require a particular site design or style, such as an e-commerce or mobile-responsive website.
Offshore professionals are also experienced in working with different industries and can provide customized solutions catering to your needs. They can also advise on optimizing the website for better user experience and search engine optimization.
Time-Zone Advantage
Another massive plus point of offshore web designing services is the time-zone advantage. This means that businesses can get their websites designed and developed overnight. So, offshore designers can work on the website while the business is closed and deliver the project by the following day.
This can save businesses significant time and money, as they do not have to pay for overtime or rush jobs. Moreover, they can hire the same expert for different projects over time, ensuring quality throughout the process.
High-Quality Work
Offshore professionals are highly skilled and experienced in web design and development. They use the latest technologies and design trends to create visually appealing and functional sites that meet the client's requirements. They are also accustomed to working under tight deadlines, so they can deliver projects quickly without compromising quality.
Quality Staff Outsourcing Companies
Reputable staffing companies allow you to engage outsourced web designers for all your requirements by providing access to a pool of highly skilled and experienced professionals. You can browse the list of qualified candidates and select the most appropriate one for your needs, hiring them on a contract basis rather than long-term. It helps you save considerable financial resources and time.
Additionally, these companies typically provide outsourcing services for various functions, including IT, customer service, marketing, and accounting. They use rigorous hiring processes to ensure they only hire the best talent and provide ongoing training and support to their staff.
Scalability
Offshore web designing services can scale up or down as per the client's requirements. This means businesses can hire offshore web designers for short-term or long-term projects. These designers can also provide additional services, such as website maintenance and support, which can benefit businesses that need an in-house IT team.
Therefore, scaling your business can become more accessible and economical when you spend marginal resources on competent offshore website designers.
Read Next: Fix The NVIDIA Control Panel Missing Options