What if the marketing team and strategies don't cope up with the latest trends emerging every day? There will be no scope left for the marketers to be solace in the market and even there will be an uncertainty of being left behind.
Some Effective Marketing Trends that You can't Afford to Miss
So, here we have come up with the upgraded marketing trends for every newcomer in the field to participate in with the competitors.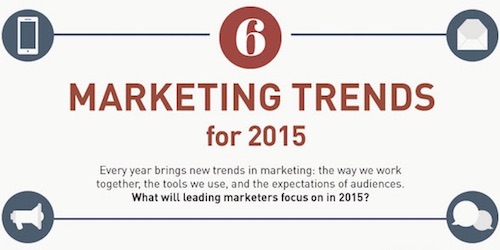 1. Make Best Use of Technology
With the new technologies emerging every day, being in touch with them is the key strategy to be the winner in the field. Make the best use of mobile and online visuals to attract the end consumers. Create the better experience of notifications and online videos to interact personally with the potential buyers.
Recommended for you:
Best Fonts for Business Cards
Best Hard Drive Space Analyzers
2. Impeccable Content Distribution
'Content is King' and with very good content, you get a number of consumers running behind your product. Look for some innovative strategy and catching taglines to get your content known across the world. In addition, every other company looks out for some ingenious strategies and brilliant marketers team to collaborate with them.
3. Effective Collaboration
You can't alone advertise your product, and to be together you need a team, ensure that your marketing team has prioritized the tasks, and has coordinated well with the interns. Right from the social media content to the paid ads, verbal promotion to the online communication each and every aspect has been well explained to bring the collective effort.
4. Make An Emotional Connection
Human has tendency to get attached emotionally with the living sentiments. While you promote your brand, add some silly content, emotions and funny stocks to make a strong connection with the people. Remember adding some humor and featuring unique affairs is a key to compete in the market.
5. Improved Strategies With Big Data
Always deal with the advanced marketing tools to upgrade your business. Work on big data, focus on major issues and run according to the advanced skills to better understand your potential customers and lacking strategies.
Infographic brought to you by Wrike agile project management software free