Spotify is at the top of music streaming services on internet at the moment. But not all of us can not use Spotify. Mostly because of the service unavailability in certain region or because of the subscription fees. But that does not mean that you stop listening to music online.
Many of us prefer to listen to unlimited vast regularly updated music with good quality. Spotify most definitely fulfill all of that. But for those of you who can not use Spotify on Android, we have listed several App like Spotify or close to spotify. We tried to include both free and paid music streaming apps like Spotify.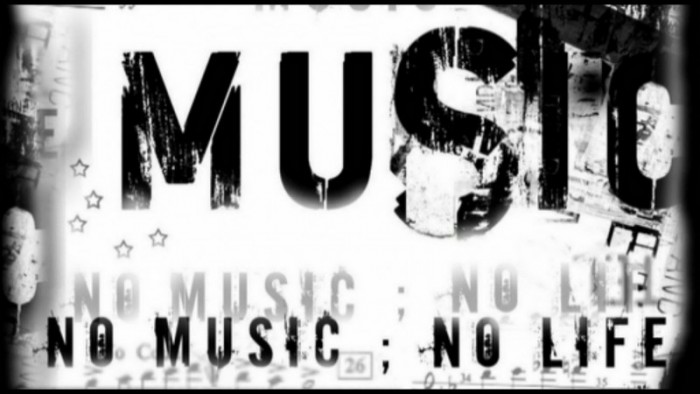 Spotify has an amazing quality for audio track (320kbps). For this reason we listed apps which has options to get 320kbps or even loss-less audio quality. Without further extending the intro lets move on to the list.
Recommended:
Best Android Music Players
Best Equalizer For Android
Apps like Spotify
Google has been adding features to its music streaming service from time to time. Starting from 2011 as beta Google has added many advanced features like scan and match your own music track to replace it with a better bit rate and higher quality version. Google Play Music has a massive song collection of 30 million songs and all in 320kbps quality. You can upload your own music to Google Play Music and have it matched, so that you can collect the better versions and then you can fill the blanks, thus completing the full albums.
Along with online streaming Google Play Music also supports offline listening, by downloading your favorite tracks on your device so that you can keep listening while you have no internet connection. Google play music works on several devices at once, making it very convenient for music file management. If you are looking for apps like Spotify Google Play Music is definitely something you should check out.
With over 35million songs collection Deezer came second in the apps like Spotify list. Originating from France Deezer now covers 182 countries, which is an astounding number. Although to get quality like Spotify (Loss-less audio or studio quality) you will have to pay for $6/month. But the standard quality is free and unlimited on computer and tablet. One great feature of Deezer is that you can skip as many tracks as you want.
No more annoying ads in between. Deezer has a good feature which they named "Hear this" which creates playlist based on your choice of song. Unlike Spotify this feature of Deezer is unexpectedly accurate!
Although not a typical music streaming service Soundcloud is a cloud based music streaming service which streams mostly mixes from the other users and up-loaders around the world. The sheer amount diverse content of sound cloud beats every other music streaming app. The app is well-built with intelligently designed. It has intuitive swipe control for browsing music tracks quickly.
In SoundCloud you can find podcasts, music from new emerging musician, popular music, mixes etc. Although sound focuses more on songs instead of the whole album, making it very difficult to find all songs of a certain album as only the most popular tracks are available. Which is very unlike of Spotify though [still in our list of apps like spotify], but still a worthwhile app to check out.
Last.fm offers over 7 millions music tracks and very well-known for its personalized radio stream. With its AudioScrobbler feature its easy find the right music of user's tests. Last.fm also uses spotify to stream music but you can also choose YouTube as an alternative. Although if last.fm cannot find the music on spotify it automatically utilizes YouTube to find it and that is the reason we included in out list of apps like spotify.
Last.fm maintains a pleasant quality of music. Unless you are looking for high fidelity of loss-less audio you will be satisfied by the audio quality of Last.fm.
At $20/month Tidal is performing great at streaming CD quality loss-less music as a newcomer to the music streaming industry. Starting on March 2015 Tidal immediately grabbed attention of may listeners of online music. And with over 25 millions top quality audio tracks Tidal is continuously impressing its listeners. As Tidal is owned by Jay-Z you will find may of his friends exclusive contents like Beyonce, Rihanna, Madonna, Alicia Keyes, Usher etc.
Tidal has 3 subscription packages. $20/month for loss-less quality and $10/month for 320kbps audio quality. The only reason we put this app way below is because of the few occasional bugs that we found on this app.
MixCloud is a London-based Audio mix from popular or newly emerged DJ's. Some very renowned artists such as Moby, Carl Cox and Fatboy Slim has already started their own hosting of mixes on MixCloud. The music tracks are separated in several categories which you can use to find out musics of your choice or mood. You can also add several types of music and search for it and still get tracks! Mixcloud has that much diverse collection of tracks and one in the collection of apps like spotify.
And more importantly accessing it's ever growing audio collection is free. The audio quality is something you will may not appreciate much but it's definitely workable in most cases of general listeners, as a  cloud based service some of the audio tracks has great bit rate while some others might come in crappy low details.. The app for it has a clean interface and quite easy to use interface. Many DJs and professional Mixer now a days keep an eye out for their tracks rating voted by listeners on MixCloud. So be prepared to find some amazing music mix tracks when you check out this app.
So that concludes our list of apps like Spotify. Let us know what you think about these apps in the comment below.