Hard work and dedication are both important work skills, but these don't necessarily make a manager. Managers require a special and specific set of skills, and more often than not, relevant qualifications too.
If you're hoping to move up in your career into a management position, consider these six important things before broaching the topic with your employer.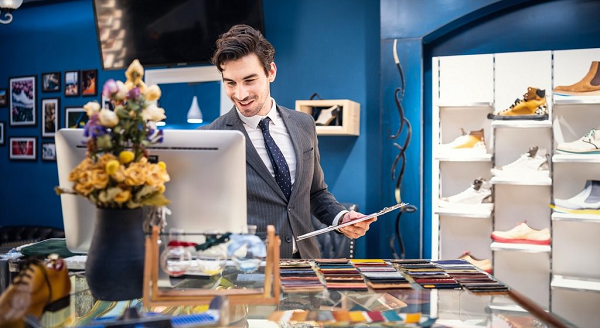 Your Interests and Specialisations
First of all, you need to be in it for the right reasons. The very best managers are passionate about what they do and the people they work with too!
For example, if you're considering becoming a construction manager, you need to make sure that you're an expert in the practical side of the industry first, and are familiar with each detail, from the construction jobsite management software to the typical daily challenges that workers will face.
Your Qualifications
Keep in mind that many companies will require a business degree or a similarly relevant qualification to be employed as a manager. While being an expert in your specific field or industry is important, you may also need key business skills and knowledge that can only be acquired through university education.
If management is your goal but you're not qualified, discuss the potential of doing some short courses with your employer.
Your Personality Type
Some people are simply born to lead. They have an innate ability to work well with others, delegate tasks and stay on track with everything they need to.
If this doesn't sound like you, then you might need to consider whether you're barking up the wrong tree. Your personality might be more aligned with independent work where you can focus on your tasks, rather than having to manage a group of people – and that's okay.
Your People Skills
As a manager, you not only need to work with people, but you need to work well with them. If you're the type to become frustrated easily and snap at those around you, you might not be fit for a management position.
However, if you're good at mediating and handling conflict, delegating tasks, collaborating fairly with others and making sure that everyone around you feels seen and respected, then you're the person for the job.
Your Leadership Style
Everyone has their leadership style. Of course, some people's leadership style is to not lead at all and rather carefully follow instructions that have been given to them.
But managers are required to lead, and to lead effectively, especially when handling a start-up. Figure out what your leadership style is and whether or not it's compatible with the company you want to work for and the industry you're in.
Your Time-Management Skills
Finally, aside from working well with others, you'll also need to be adept at managing your and others' time well.
Management requires you to stay on top of things, take control of every step of various processes and projects and ensure that everyone is always on the same page. It can feel like a bit of a juggling act at times, so make sure you have excellent time management skills before applying!