What you think a startup needs to be successful? Obviously strong connections, loyal customers, and flexible investors. Though being a startup founder is quite exciting it can also be discerning.
So, if you are also planning to start your own business here's a guide which can help you in gaining customers, find funding and more importantly making you visible to the people of your interests.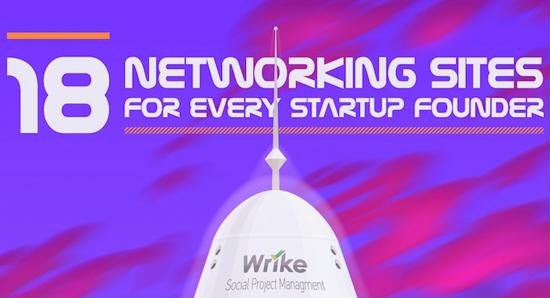 Networking Startups
YouNoodle
Here you can find startup connections to reach within large corporations for partnership. A San – Francisco based company YouNoodle helps founders get rewards, advice and challenges from different startup competitions.
Meetup
Meetup is basically a kind of meeting just like you meet with your friends. Create a group and meet people with same interests. It is a popular online social networking service planned for people or group to have meetings in real life. Activities and events in Meetup vary group by group, it also includes contests and showcases.
LinkedIn
Linkedin allows you to manage your professional identity. It is the best startup ever found that makes it easier to connect and grow relationships with people or groups that matter, with companies searching for the same interests and more.
Recommended:
Amazing Collection Of Free CV/Resume Templates
40 Brilliant Logos From Shoes Industry
Grow in Connection
CoFoundersLab
CoFounder allows you to explore more than 30,000 other profiles to find the matching co-founder, use the matching tools, complementary skills to achieve the goal.
Cofoundr
It is an excellent yet interesting platform to help startups and entrepreneurs to achieve their goal via freelance developers. Hire the talented freelancer from a bunch of interviewee's.
Support
MicroMentor
It is a kind of business mentoring program for startups and rewards opportunity for professionals.  In addition, it is a free service that connects the seekers with volunteer mentors.
StartupNation
As the name implies, startup nation helps entrepreneurs and small business seekers in growing and managing their business. It allows you to join active groups and forums, social media and much more.
Raising Funds
Gust
Gust includes a popular community of investors that help you in funding your business. Sign up and connect with the investors according to the location and industry.
Onevest
Onevest is a strong network of more than 50,000 entrepreneurs that connects startups with funding opportunities.
If you are looking for a job or want to start your own business, above are the number of resources you can try it out to connect with the entrepreneurs and group of people to get your plan off the ground.
Infographic brought to you by Wrike project management software web based free