If you are a STEM student, you probably have to do a LOT of calculations and graphing. Doing these things with pen and paper can help you a better grasp of the concept and that's what you should probably do when learning the concept for the first time. But if you're just using the concept as a tool to do something else, often just using a calculator is a better idea to get it done. For this, there's a lot of scientific calculators available. But they are pretty expensive so if you lose one, that's not gonna be a good day.
Recommended for you:
5 Games For Couples That Couples Should Try
List of Best Flashlight Apps
Alternatively, you may want to use a scientific calculator app on your phone. The default calculator apps on Android and iOS are convenient and simple to use but don't have a lot of the features you probably need for scientific calculations. There are many scientific calculator apps on the app stores with a variety of features, and some of them are very different than what you'd think of a "calculator app" is supposed to be. So if you're interested in trying them out, here are the best scientific calculator apps on Android and iOS: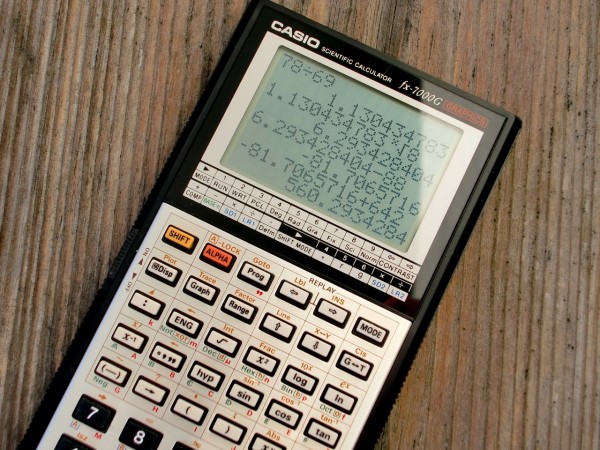 Best Scientific Calculator Apps
1. Calculator++ (Android, Free with ads)

This is probably the most popular advanced calculator app on Android. It has many incredible features like gesture support, the ability to use the calculator in a floating window, graphing features, etc. You can also add a homescreen widget. Another thing to consider is that it's an open-source app with ads, but you can stop the ads with an in-app purchase. It also has a lot of themes.
2. Calzy (iOS, paid)

Calzy is probably one of the best-designed calculator apps, which is why it got a design award from Apple. But a good UI is not the only thing it has. Other than the expected scientific features, it has a "memory area" where you can store values or variables and reuse them whenever you need them. It also has bookmarking features. Additionally, if you want to get the result without looking at your phone, it can spell out the result for you in English and 65 other languages. It also has support for tax-related calculations. The app is also well integrated with iOS having features like an iMessage extension, Spotlight search support, Apple Pencil support, etc. It is a paid app though, so you'll have to consider whether those features justify the cost.
3. Desmos Graphing Calculator (Android, iOS, free)

If you're specifically looking for a graphing tool, then this is it. Desmos is probably the best app out there for graphing. It can graph in cartesian, polar or parametric coordinate systems. It can plot multiple equations at the same time. You can zoom in via gestures or by manually entering the width and height. You can also animate a single parameter across a range of values, which is a great tool to understand a concept or topic. Tap on any part of the graph and get local maxima and minima and points of intersection. And the cherry on top is that it's completely free – no ads or in-app purchases.