A microphone is a common device used in functions, or while creating media of any kind where you need to record your voice. A microphone is usually included in most consumer devices like phones, laptops, etc. But those are pretty low-quality microphones(especially the ones in computers). A phone generally has a much better mic for calling. For most professional purposes, you need a separate microphone that connects to your computer via USB. Those come in a range of options and types.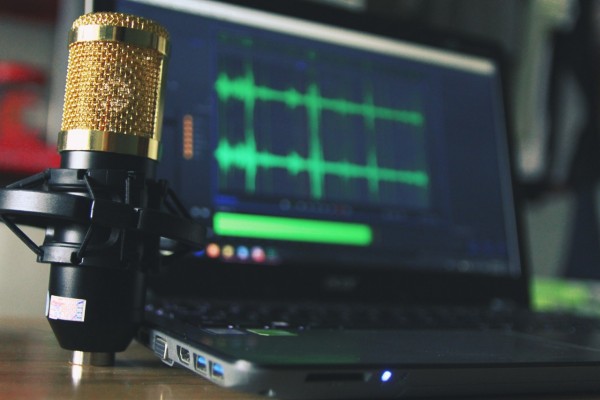 But sometimes, you just need to create a short recording and don't want to buy a new piece of hardware for a one-time thing. In that case, there are apps that let you use your phone microphone to record audio for other purposes. If you're looking for such an app, here are the best microphone apps on Android and iOS.
Also Read:
Best Battery Saver Apps
Best Anonymous Chat Apps
Microphone Apps on Android and iOS
1. Wo Mic (Android, iOS)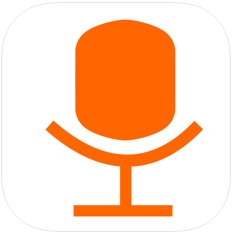 Wo Mic is a pretty interesting app that lets you use your phone's microphone to record audio on your PC. Of course, you can record an audio file on your phone and transfer it to your PC, but Wo Mic is much more convenient than that. You also have to install the 2 desktop apps. Once you do that, you can record audio on your phone and it will be streamed live to your PC. It has very little lag and records video with a 48k sampling rate, 16-bit bits per sample and mono channel. It is free with ads and in-app purchases.
2. EZ Mic (Android, iOS)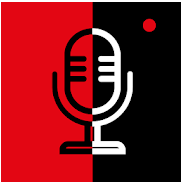 EZ Mic is a similar app to the above. You can use your phone as a mic for your PC. One unique feature about it is that you can add multiple devices and select one of those. One disadvantage of this app is that the PC software is only available on Windows, whereas Wo Mic can be used on Windows and Linux. It is free with in-app purchases.
3. Megaphone (Android, iOS)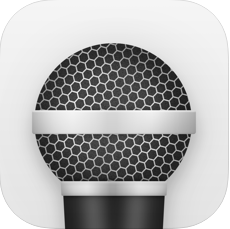 Megaphone is a very different app from the 2 above. With this app, you can connect your phone to an external speaker, and use the app to turn your phone into a megaphone. The app will play the audio via the external speakers. The external speaker can be connected via the headphone jack or the USB/Lightning port on your phone. Megaphone is free but has a Pro mode. The Pro version adds new features like the ability to use Bluetooth speakers.
4. Pro Microphone (Android, iOS)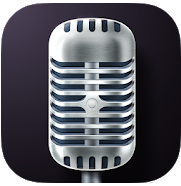 Pro Microphone is more of a conventional microphone app with a few features. You can record audio with various sound effects, the ability to add a delay, and has a music equaliser. It can be used for karaoke and other things. It is free with ads but also has in-app purchases.
5. Simple Voice Recorder(Android)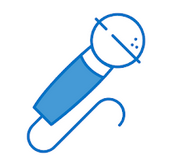 This is a pretty simple app, without any of the functionality of the above apps. It is a simple voice recording app with a simple UI, great animations and records audio in the WAV format. It is free without any ads and is open-source.