Video Editing is an expensive habit and for business to survive, they must rely on premium softwares. But, there are other options for video editing junkies out there. Internet has expanded and technologies are re-inventing at an exponential rate. That's why there is no lack of editing software that are both free and full of features.
These free softwares can give the best one run for their money. That's why, we are going to list 10 best free video editing software for windows platform that will make you both productive and happy. (Everyone loves free good stuff). So, what are we waiting for? Let's dig deep into the collection of 10 best free video editing software for windows platform.
Best Free Video Editing Software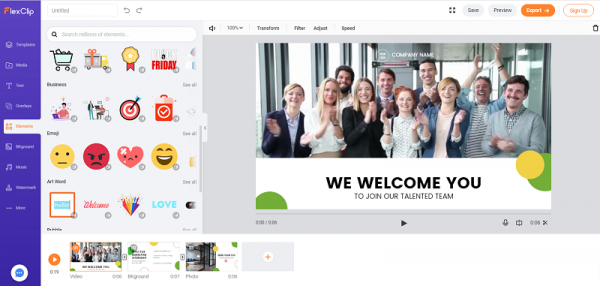 FlexClip is a web-based video editing tool that you can use on both Windows, Mac and Linux. All you need to do is log in to your account using any browser. Then, you can easily customize the video as per your creative skill. FlexClip also offers an extensive library of premade video templates for every use case. With the help of the ready templates, everyone is able to make fancy videos.

If you are looking for the easiest way to make a video or edit one, then you should choose Ezvid. The most stand out feature of Ezvid which is hard to come by on any other free video editing software is able to capture computer screen with the help of a single mouse click and also its Speech Synthesis feature called the "text to speech" (TTS) which converts regular text into a computer language. The software allows you to record voice along with the video and if you are looking to add some musics to your video, Ezvid also provides some wonderful free music-track which will make your video editing experience more enriched. Like other video editing software it also supports drag and drop features, direct upload button for YouTube and various codec support.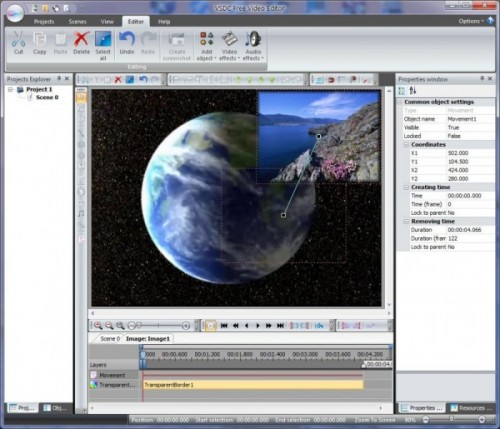 The free video editor resembles close to Final Cut Pro and has been given a professional touch to its interface and features. If you want to experience video editing in depth like Final Cut pro for free then you must try VSDC Free Video Editor. The software provides one of the easiest way to combine different format of videos into a high quality one with support like subtitles, fade-in fade-out effects and much more. VSDC Free Video editor not only offers powerful video editing capabilities but alo very easy to use.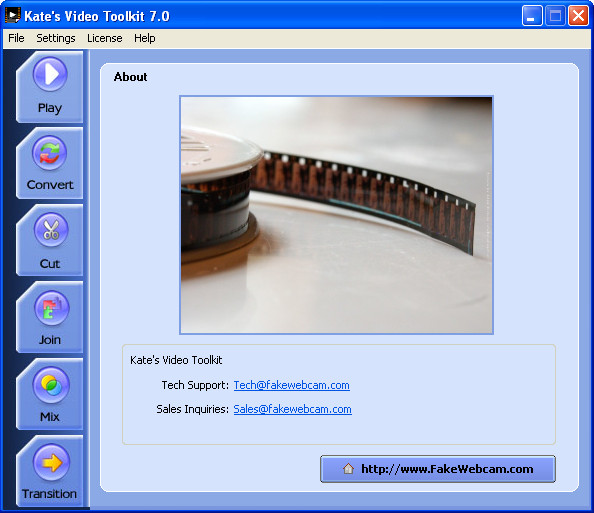 When it comes to video editing nobody wants to spend hours on the task, most of us look for a easy and quick way to do the job. If you are looking for something like that, then Kate's Video toolkit is your best bet. With the application you can experiment with the combination of  70 3D different transitions and 50 plus wonderful effects. One of the main feature of Kate's Video toolkit is its built-in video player which will help you preview, watch and listen to your collection without the help of any external tools. It also offers you to change the frame size and the frame aspect ratio and also  allows conversion from one format to another format or codec.

Lightworks is one of the free video editing software which is used in various Hollywood movies, including the recent movie Wolf of Wall Street with Leonardo DiCarpio and probably the only one which supports 4k resolution which is free, also supports videos in HD and SD formats. You do not get scrolling titles, project templates and other fancy stuffs, instead it focuses on providing clip handling and precision tools. Lightworks is designed for teams of editor to work on using multiple workstation to create hours of movies by joining thousand of clips and hundreds of scenes.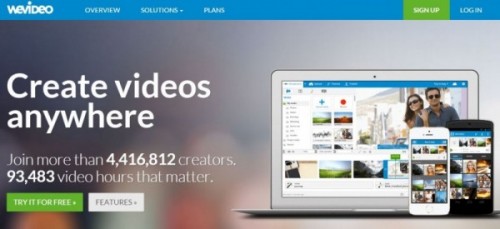 WeVideo is an online video editor tool and one of its obvious drawbacks is uploading large video files and downloading them after, though if you are working with smaller size videos or with a good fiber optic broadband connection then your are in good hands. Its very easy to use and supports cloud hosting which means you can do your video editing anywhere and anytime you want. The online tool doesn't require expensive hardware, can run from any modern browser and any device.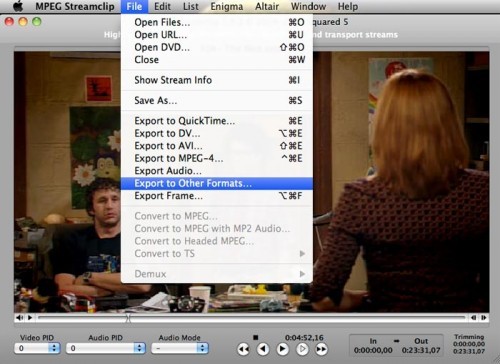 MPEG Steamclip is a powerful free video editor, converter, player for Windows and Mac. You can use the tool to play many video formats and edit them with features like cut, copy, paste, trim and set start/end points and convert them to muxed or demuxed files and export them to format you want with more than professional quality.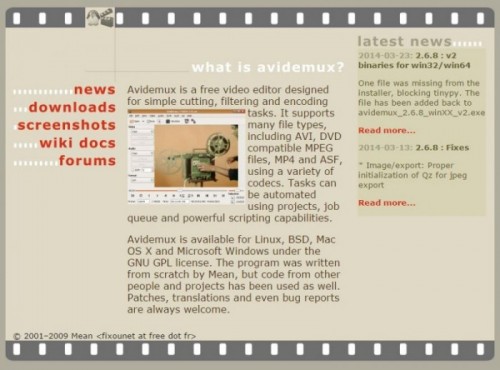 Avidemux is a different video editor tool where you can only load one video clip at a time, so you can't use it to create a movie by stitching different scenes. Though you can use it to prepare a particular scene with different set of tools the application provides and use it to another movie editor. Avidemux is best at its manipulating the output with eight categories of filter and numerous items in each category. Among the options alpha blending, add a logo, change the frame rate, add borders, crop, fade in and out , flip rotate and resize. You can also adjust the contrast and brightness, reduce noise and sharpen ages.
Virtual Dub is a simple video editing program which which helps to get video from your video camera, capture card or any other video for windows compatible devices. The main features Virtual Dub brings on the table are audio compression methods, control over framerates, choosing video formats and more. You can also reduce the size of the video for internet uploads, re-encoding a clip, compressing algorithm, color depth and tweaking frame size with the help of the application.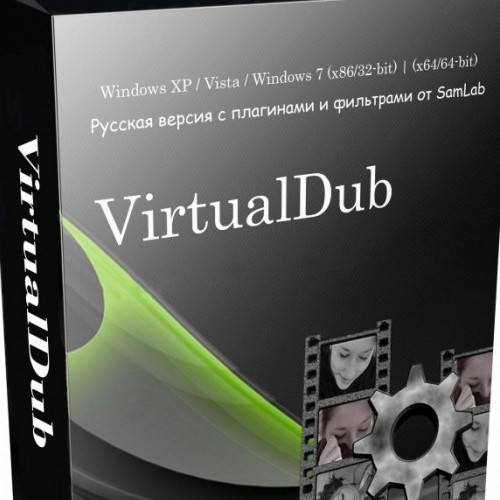 Machete Video Editor Lite is the free version of video editor Machete. The program is extremely basic but very easy to use with clear interface. Basic features includes selecting the beginning and end of your video and delete unwanted portion with a single click. Though the software is all about trimming your videos, it also includes a good tag editor which will help you set metadata of your videos and you can save your current selection as a separate video which is a handy feature if you need.