You probably have a lot of files on your phone, whether it's all memes and gifs in the Downloads folder or its all the images you send/receive via Whatsapp. If you end up with too many of these files, you may eventually have to delete them. But the problem with deleting files on your phone is that when you delete them, they're gone permanently.
On a PC, files that you delete typically are still saved in the Recycle Bin. This means that if you accidentally delete a file, you can restore it using the Recycle Bin (unless you specifically delete it permanently). But there is no such functionality on Android out-of-the-box. Fortunately, there are apps that can solve this problem. If you are looking to use such an app, here are the best recycle bin apps.
Recommended for you:
Best Crossword Apps
Best Cartoon Face Apps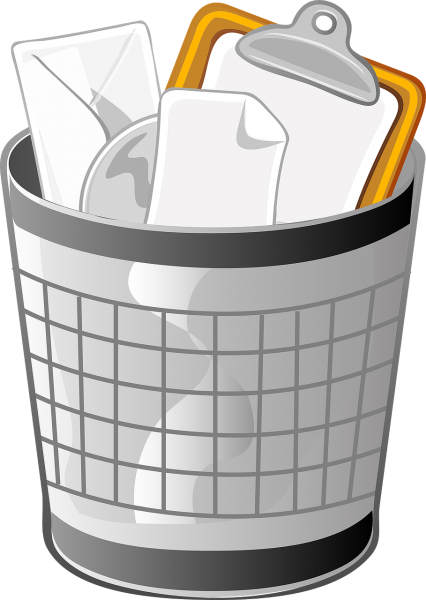 Best Recycle Bin Apps
1. RecycleMaster

RecycleMaster is an app where you share the file/photo/video you want to delete with the app before deleting it. It saves the file in its Recycle Bin so it can be restored at any time in the future. It can also "deep scan" your phone's internal storage to recover deleted files/photos. You can lock the Recycle Bin with a password. To prevent the Recycle Bin from being filled with old un-needed files, it can be set to be automatically cleared up every week or month. RecycleMaster is free with ads and in-app purchases.
2. Dumpster

Dumpster is similar to RecycleMaster but has more features such as a paid cloud storage option. With this, in addition to your Recycle Bin, files can also be backed up to the cloud so that if you lose your device or it gets wiped due to malware, you can still recover it pretty easily. Dumpster is free with in-app purchases.
3. DiskDigger (root required for some features)

DiskDigger has all the features of the above apps on non-rooted apps. One new feature it adds is the ability to restore a deleted file directly to a cloud service. But if you have a rooted device, DiskDigger can perform a "deep scan" of your device's memory (RAM) to find traces of photos or videos that have been deleted permanently from your phone's internal storage but might still be in memory.
DiskDigger is free. There's also the paid DiskDigger Pro, which can scan for files other than photos and videos.
4. dr.fone

dr.fone is probably the most versatile app on this list. It doesn't have a classic recycle bin, but it can recover lost photos and videos like the other apps. But in addition to this, it can also recover deleted messages from messaging apps like Messenger and Whatsapp. It can also recover deleted contacts and call logs, which can be very handy if you don't sync your contacts. Apart from all this, dr.fone also lets you backup files to your PC using a web interface.
dr.fone is free with in-app purchases.
5. Hexamob Recovery (root-only)

This is a root-only app with most of the same features as the apps above, with one unique one being that you can also recover deleted files from your external storage. The app does require root access on your device to do so, though. Hexamob is free with in-app purchases.