Bluestacks vs Nox – Mobile gaming has taken off in the last few years and is now a bigger industry than PC/console gaming. It is still the fastest segment in the gaming industry. Mobile gaming was considered very casual in the past, but the arrival of games such as PUBG and Call of Duty have made it a lot more serious. There are now e-sports events for mobile games.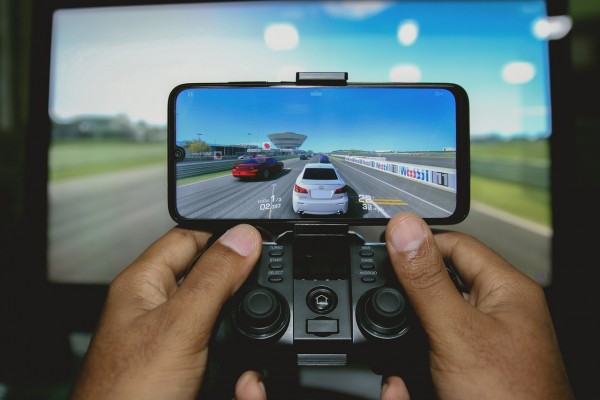 While mobile gaming has become a lot more serious, the phone is still not the best experience when playing games. There are accessories like wireless controllers, but the ecosystem is still not as good as that on PC. Which is why Android emulators on the PC have really taken off in the last few years. There are a lot of emulators using a lot of different technologies, but Nox and Bluestacks are perhaps 2 of the most popular ones.
Also Read:
Night Vision Apps
Recycle Bin Apps
If you want to use an Android Emulator to play games this is how Bluestacks vs Nox compare with each other.
Bluestacks vs Nox
1. Nox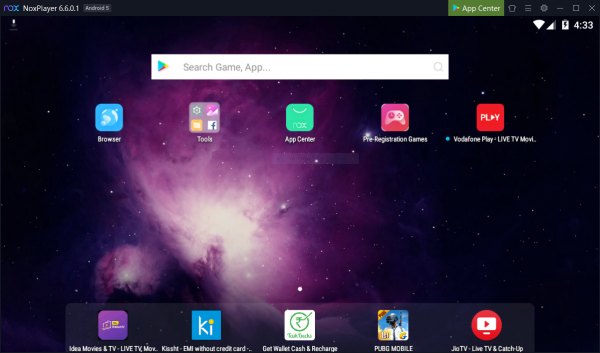 Install and first boot
Installing Nox is pretty straightforward. Just go to their website and press the download button. It's around a 400MB download and it installs pretty fast. Similarly, first boot is pretty fast and you are on the homescreen pretty quickly. The emulator runs on Android 5.1.1.
User Interface
Nox's UI is pretty plain. It's a standard Android home screen with links to a few popular Android apps. One of the interesting things about the interface is that it doesn't have a direct link to the Google play store. You have to open the Nox App store and search for the app you want to install. This then opens a browser with the results, and clicking on a search result takes you to the Google Play store. This is a pretty janky UI. Having a direct link to the Google Play store would probably have worked better.
Emulation Features
Nox has many of the features that are found in most Android emulators such as virtual location setting, multiple instances and sync between them, screenshots and screen recording, etc. You can also change performance settings and graphics rendering options.
Performance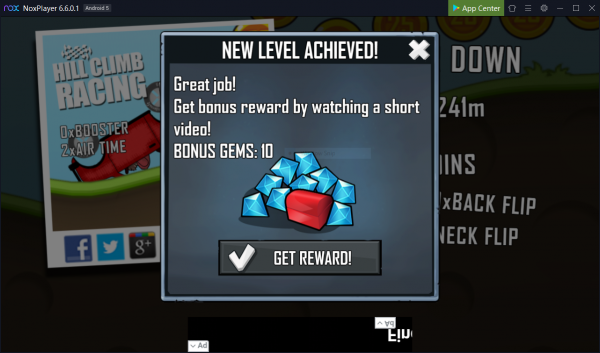 Performance is pretty decent, although there are a few graphics glitches. Most apps run fine though, and new apps are automatically added to the home screen so you don't have to go searching them. System resource usage can be pretty high, which can reduce the performance of other things you're doing on your PC.
2. Bluestacks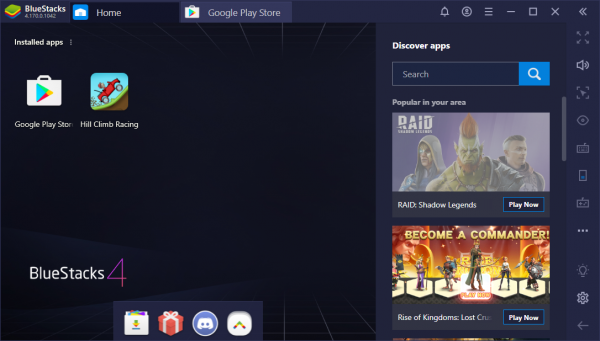 Install and first boot
Installation is somewhat similar to Nox, but one thing that's different is that you can choose a package for your specific PC system architecture and the Android system that you want to emulate. Alternatively, you can choose a small generic installer that will detect the best configuration for you and install it. Installation can take upto 5-10 minutes, and first boot takes 2-3 minutes.Bluestacks runs on Android 7.1.2 by default.
User Interface
The Bluestacks launcher is very similar to a launcher that you might use on your phone. You can add or remove apps from your homescreen. There are also launcher themes and wallpaper settings. Unlike Nox, the play store is present and you can install apps from it directly, which makes it a much better experience.
Emulation Features
Bluestacks has most of the features that Nox and other emulators have. One unique feature it does have is that you can map the controls in a game to custom keys on your keyboard. This can make the gaming experience much better.
Performance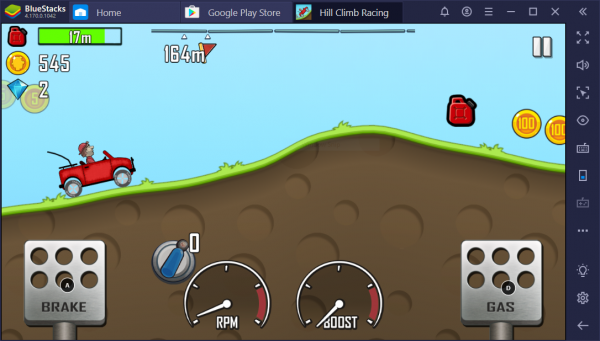 Performance is pretty good, probably because of the architecture-specific configurations that Bluestacks offers. Most apps and games run pretty fast, and there are no graphics glitches. System resource usage is not very high and you can do other things while running the emulator.
Final Verdict
Bluestacks and Nox are both Android emulators, but they focus on different audiences. If you want to install something quickly and get a small, light app running, Nox is the choice. You can get running in a few minutes. But if you want to run games at high framerates, Bluestacks and its gaming features are a better choice. This is all about bluestacks vs nox.