Why Pull a Broken Screen Prank?
Don't want your kids to mess with your phone? You could use of these 'Broken Screen Prank' apps and tell them that your screen is wrecked so they won't be able to play Candy Crush on your phone. To make things scarier, you could say that they might hurt themselves if they were to still use your phone with a broken screen. Or are your friends trying to sneak onto your inbox and salvage those conversations with the hottest girl in that History class you guys take? Did one of your buddies in high school got his hands on a brand-new Galaxy S20 Plus and you want to scare him to death by pulling a broken screen prank? Check out these 'Broken Screen Prank' apps on Google Play Store and pull a pant wetting prank on your friends in that party next weekend.
With Broken Screen Prank apps, you can simply set a timer for when you want the screen to crack itself then let anyone, on whom you want to pull the prank, keep your phone. While the phone is with the sorry prankee (now I really don't think that word exists but prankee is someone who is being pranked), the timer will run out with the screen cracking itself and you can come back later and blame the prankee for ruining your phone's screen.
Amazing Broken Display Prank
One of the things I love about this app is the sound effect for when your screen cracks. The cracked screen doesn't feel too real but the effect is so lively that anyone could be fooled by the cracking noise.
You can also set a delay for when you want the crack to kick in when touched (and even get the crack to appear immediately upon touching) and there are 9 cracking modes to choose from.
Crack Your Screen Prank
With almost 75K positive feedback and a whooping 4.2 rating on Play Store, Crack Your Screen Prank is one of the best apps you can download for pulling a broken screen prank. The cracked screen effect will right in when you shake your phone. You could drop your phone and that would be very similar to violently shaking your phone. When you pick your phone up, the screen will be cracked and you could easily fool your friends.
Broken Screen Prank
This is where it all started! Broken Screen Prank is the first app to come up with the idea of virtually cracking your phone's screen. This app has been downloaded over 50 million times from Play Store and has a 4.5/5-stars rating. To initialize the cracked screen effect, simply shake your phone and you will hear some glass shattering sound effect. A broken screen overlay will cover your entire screen and the effect will appear pretty real.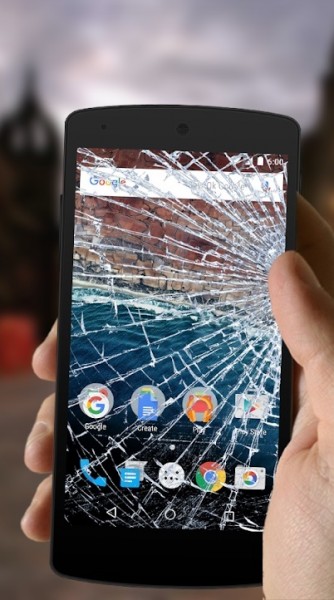 Broken Glass Live Wallpaper and Prank App
Want your screen to break as you touch? Try out Broken Glass Live Wallpaper and Prank App. You can also modify the types of crack that appear on your screen and even change the sizes of those cracks.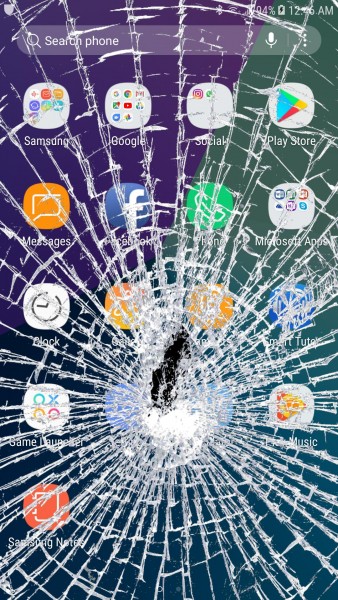 Cracked Screen Prank
This is not just another pranking app on this list. This app features the most realistic broken screen effect of all the apps we have tested so far. You will also fall in love with the cracking sound effect.
Let us know in the comments below how you pranked your friends with one of the apps listed above. Did you scare them or was the prank was a total letdown?
Read Next!
These are the Free TV Streaming Websites in 2020