It happens to all of us, once in our life; we don't know what goes wrong but our computer or laptop crashes and we lose all of our important data. It might happen due to a virus attack or by a simple hard drive failure. This is where you feel the need to recover your lost data.
Data recovery is not an easy job. It is complicated and might take time too. A lot of organizations in the business world tend to hire data recovery experts for this purpose as they know all the details and are quick at their job too. However, not all companies can afford it as it is an expensive investment.
Likewise, a normal individual might just cry over the loss rather than hiring a professional for getting their data recovered. But that doesn't mean that normal people like us don't have an option for data recovery. The most cost efficient way to get back your lost data is by using EaseUS data recovery wizard free. It is one of the best and most positive rated software out there that has proved itself to be smart and effective in recovering data. No matter how your data has been lost, this free data recovery software can help you in attaining it.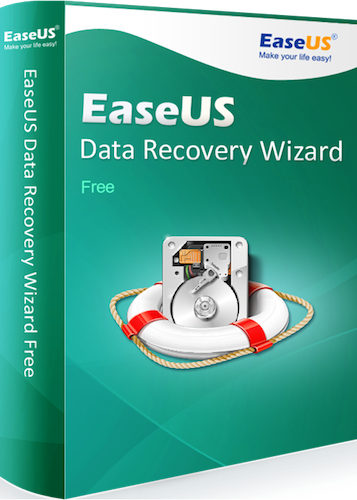 EaseUS Data Recovery Wizard Features
So what does this free data recovery software offer? Here is a quick insight to the features of EaseUS Data Recovery Wizard that you can avail for free!
Recover Data in all Situations:
No matter what he situation is and how you lose your data, this file recovery software will help you in attaining it all back. Whether you have lost our files due to OS crash, a virus attack or lost partition or maybe due to hard disk corruption; EaseUS Data recovery wizard allows you to recover all your data for free.
This is one of the best features that this free data recovery software has to offer. You are able to preview your lost data. If you get the latest version of EaseUS data recovery wizard, you will be able to preview videos and audios too. This makes your recovery procedure simpler and easier.
Different Scanning Modes:
You can avail two scanning modes through this file recovery software; quick scan and deep scan. Quick scan uses the basic algorithm and searches the files that are deleted from the files and folders. On the other hand, deep scanning goes from sector to sector, scanning every bit of your system.
Another great feature of EaseUS Data Recovery Wizard is that it is easy and fast to use. Its user friendliness makes it the best choice. You are able to get through the data recovery process within 3 clicks and that is it! This means that you really don't need any professional for this task and you can handle it all on your own as it guides you along the way.
THE BOTTOM LINE:
Many times, you don't think twice before saying goodbye to your important files. This is where great file recovery software like EaseUS Data Recovery can be your savior. You don't need to look up to any expert and you literally don't have to spend tons of money on it either. Just get EaseUS Data Recovery software and recover your data for free within 3 clicks!