Although gamers have the opportunity to enjoy free browser games such as Madalin Stunt Cars, the Google Play Store is bombarded with apps from different categories. From Games to Productivity tools, all types of apps are available on the store. While some are free and some are paid, users prefer free ones over the paid ones. But some paid apps do exist that are much better than their free versions.
They are mostly a premium version of the already existing free app. While you are still Googling the best free Android apps, we bring to you the top 15 Paid apps on Android that are of a less cost but totally worth the price. And you can never get them in their free variants. Check them out:
1. Where's My Water?
Developer: Disney
Category: Games
Price: INR 130.00
This is the most amazing game our team has come across. The graphics, adventure are totally worth the price. And if it's developed by Disney, you need not think twice before purchasing it. All you need to do is guide the water to Swampy, the crocodile so that he takes a cool shower.
Also read:
Top Five Android Apps to Manage Your Daily Expenses
Fishing Apps for Android
But the hurdles are interesting and intelligently mend together. The developers and designers have very well put up the stages and the writers have explained it easily with their words. If you haven't played this game yet, you are missing one of the best games on the Google Play Store. Go for it!
2. MX Player Pro
Developer: J2 Interactive
Category: Media & Video
Price: INR 370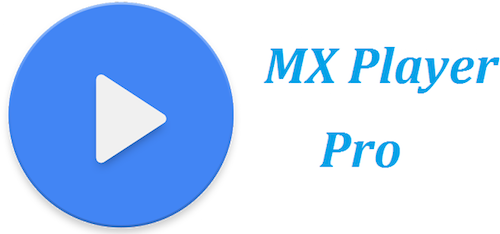 This is the best way to enjoy your movies. You can do just anything with your movie experience. This player can do what others cannot do. It's rich with features. There's a hardware decoder, subtitle gesture feature and a lot more. Almost all video formats are supported in this player. And the entire ad-free bundle comes at a worthy price of INR 370 only.
3. Dictionary.com Premium
Developer: Dictionary.com, LLC
Category: Books & Reference
Price: INR 246.71
If you are learning English or are an extreme English freak, this app is just the one you need. It has lot that other dictionary apps don't. You have to load its repository of 2,000,000 words and synonyms only once which takes just a few seconds and then you are free to use it offline.
You can search for any word even while staying disconnected from the internet. What's more, you can also find synonyms to a word, know the word of the day, audio pronunciation, translator and a lot more. The entire dictionary, without ads, on your Android device at this price, is worth it. You won't regret purchasing it.
4. Nova Launcher Prime
Developer: TeslaCoil Software
Category: Personalization
Price: INR 150.00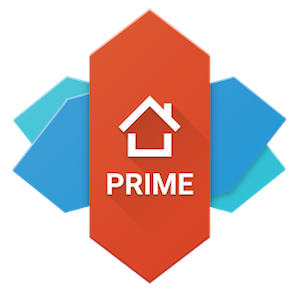 Nova is the by far the best thing ever happened for Android. It works out of the box and has unlimited options to customize your phone. You can do just anything to your device with this launcher. Set your favorite widgets at locations of your choice and a lot lot more! If you want full control over how your phone looks, get this launcher now.
5. Automatic Call Recorder Pro
Developer: Appliqato
Category: Tool
Price: INR 150.00
If you're in hurry and didn't quite pay attention to an important call, or would like to take notes from a call, you should have this app. It lets you record all your calls so that you can listen to them whenever you need them.
6. AntiVirus Pro Android Security
Developer: AVG Mobile
Category: Communication
Price: INR 200.00
AVG is one of the most trusted anti-virus developer on PCs. Now when they're on mobile, their trust stays retained. This app protects your Android device from viruses, malware & other potential threats. Your company needs to have the best Android application development services if you're planning to develop such a powerful app.
7. Edge Extended
Developer: Mobigame S.A.R.L
Category: Arcade
Price: INR 161.94
This is one of the most addictive 3D games in history. The challenge here is to push a cube using telekinetic energy within a universe that's geometric. Sounds unique? Play it. It'll keep you occupied. It initially came in-built in selected Sony Ericson devices. But now it's available for all. So grab it.
8. Swype Keyboard
Developer: Nuance Communications, Inc.
Category: Productivity
Price: INR 65.31
Tired of the traditional keyboard and messaging style? This app gives you a keyboard that's totally smart and customizable. It's the world's most powerful keyboard. You can swipe and type and change the theme and do anything else.
9. LastPass
Developer: LastPass
Category: Productivity
Price: Free (Offers In-App Purchases)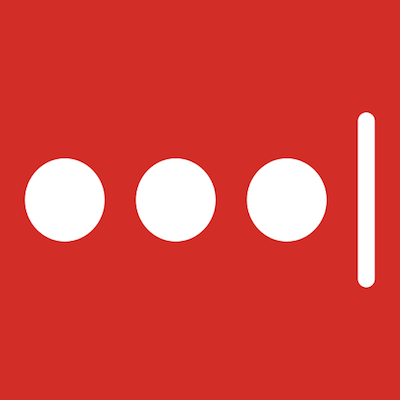 This tool is the best password manager that locks your passwords & other personal information in a secure vault. It is meant for browsers. It even has the ability to auto-fill forms so that you can easily login to sites you once signed up to. And yes, it remembers your passwords for you, be it a hundred, thousand or a zillion passwords. It's free to install but offers in-app purchases which are worth the price.
10. Vault (Offers In-App Purchases)
Developer: NQ Mobile Security
Category: Business
Price: Free (Offers In-App Purchases)
If you want added security to your photos and videos, install this app now. Its impressive security features lets users fully protect their Gallery. You can now freely give your phone to anybody for a while since your photos will never be shown in the default Gallery. What's more surprising is that you can even vanish the default Vault icon from the app drawer! Isn't that amazing? To access your photos, you just need to dial your password and can see your secret photos.
11. Fenix for Twitter
Developer: Mvilla
Category: Social
Price: INR 330
If you want a fresh Twitter experience, go for this app. You can view your Twitter in a different style.
12. Battery Widget Reborn 2016
Developer: Tomas Hubalek
Category: Tools
Price: INR 50.00
This is a sleek and organized battery meter & widget for your Android device and is customizable.
13. Solid Explorer Pro
Developer: Neatbytes
Category: Productivity
Price: Free (Offers In-App Purchases)
This is the most advanced and sleek file & cloud manager till date.
14. ES File Explorer / Manager Pro
Developer: ES Global
Category: Productivity
Price: INR 199.01
This app has been crowned as the best file management app for Android. Extremely user friendly, for rooted and non-rooted devices both.
15. Gaana
Developer: Times Internet Limited
Category: Music & Audio
Price: Free (Offers In-App Purchases)
Want to stay updated with the latest peppy and romantic and hip hop and top chart songs? This is the one stop solution to get the best music experience. And to get it without ads and explore more, it offers in-app purchases.