Receptionists are one of the demanding jobs on the market and where Receptionist Resume works. Almost every setting require a professional communicator. It can be a university, a corporate office, or any other type of working space. Human interaction is always needed for many jobs out there. It is to be noted that receptionist is a crucial job and should not be taken lightly. The receptionist represents the company just like any other employee.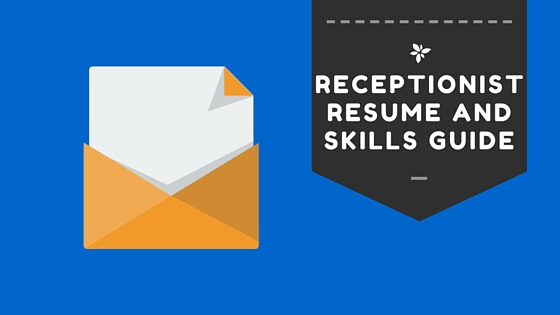 Also, read, Teacher Resume Templates and How-To and How To Write A Customer Service Resume
Their jobs are also challenging as they have to handle different type of people on the daily basis. Listening to them and solving problems is their primary job. It doesn't matter if the receptionist works at an educational institute or a multi-national company, their job revolves around the same thought process. They also need to be able to do multitask and have other critical skills.
To get a receptionist job, I will go through some resume skills that you need. Later on, we will go through some of the samples of receptionist resume. The examples will help you to get started and create your resume in no time.
Skills That Can Bring Your Receptionist Resume At Top
Skills are the doorways to knowledge. Having the following skills will help you get the receptionist job.
Communication: Communication is the number one skill that you require having for being a successful receptionist. Both verbal and written communication skills are needed for a receptionist job.
Basic Technical Skills: Any job right now requires computer knowledge. You should be comfortable in using Word, Excel and other office documents. You should also be proficient in understanding new technology and how it works.
Interpersonal Skills: Interpersonal skills goes a long way when handling situations in the workplace. If you have strong interpersonal skills, you can quickly capture the attention of the management, resulting in increased payroll and benefits.
Accountability: Accountability is an essential skill. If you know how to manage your time and bring in the result, you are accountable for your job roles and hence a great addition to the team.
Problem Solving abilities: Problem solving skills are necessary for any job position. Receptionist not only attends business partners, customers or other potential 3rd party players, they also understand how the company works, enabling them to solve more complex problems efficiently.
Prioritizing: Prioritizing work is critical for the receptionist. Handling work with proper prioritization can help you achieve maximum flexibility and increase productivity.
Other things to Keep In Mind For Receptionist Resume
A receptionist job doesn't only revolve around greeting anyone who enters the building. It is also about managing different activities, organizing them and managing the workflow of the organization in the right direction. The work of the receptionist is timely, and that's the biggest advantage of this job.
Recommended:
Amazing Collection Of Free CV/Resume Templates
Qualifications for this job are minimal, to say the least. You only need a high school diploma. If you are talented and good at your skills, many companies don't even look at the qualifications.
Without wasting much time, let's get started with the receptionist samples.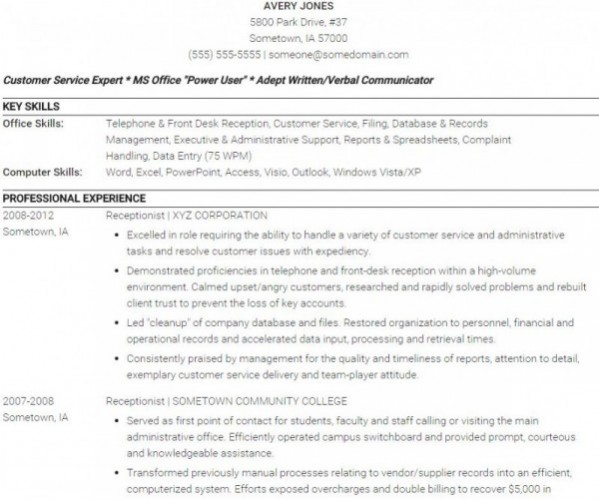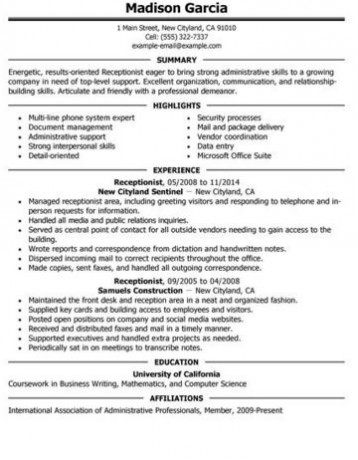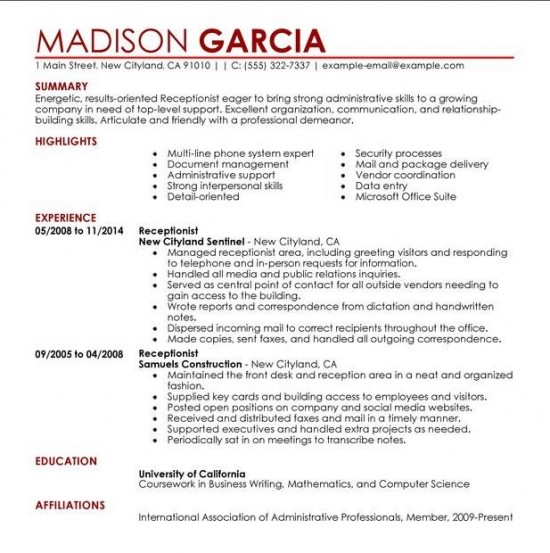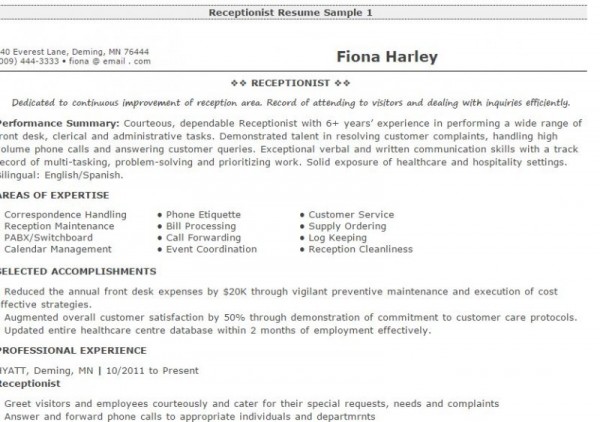 If you liked the receptionist resume article, don't forget to comment and share and keep visiting free web resources for more resume sample and tips.