Investing is one of the best ways to grow your finances. But not all investments can guarantee a return. You need to be smart about where you put your money to guarantee its growth. There are two types of products that a lot of investors normally choose when building their portfolio: real estate and stocks. How do you choose which of the two is best?
The first thing you need to do is identify the risks of each one, as well as the potential benefits. By weighing your options carefully, you can choose the route that fits your risk tolerance. This is what smart investing is all about. Discover what the experts think to help you decide on building your investment portfolio in a way that will return more profit.
Investing in Real Estate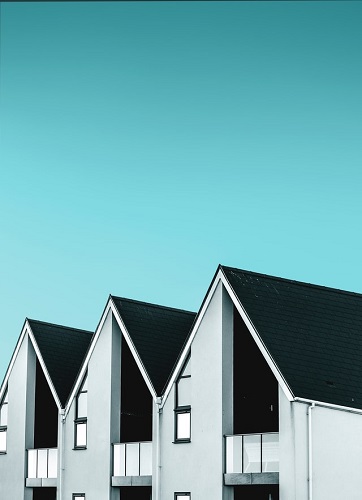 Real estate investments can be broken down into two categories: residential and commercial. Residential properties include rental properties such as apartments, condo units, and multi-housing units, which can be rented or flipped to earn a profit. When it comes to commercial properties, they require more investment capital as they tend to cost more. A few examples of commercial properties include office buildings, commercial strips, and malls.
Whether you choose to invest in a commercial or residential property, real estate investing is beneficial because it is considerably straightforward. It is also suitable for newbie investors with higher risk tolerances compared to those who wish to start with conservative mutual funds (considered as one of the most secure types of investment).
Properties are also a tangible asset so you have more control over the investment and they are one of the safer products available, especially if you need to borrow capital. During times of inflation, real estate can also serve as a hedge. The reason for this is that real estate costs (and rental prices) tend to go up with inflation.
When you know how to manage real estate well, you can expect a steady cash flow. There are especially hot properties these days that you can capitalize on, such as these modern Noca Condos. By ensuring that there are little to no vacancies in your rental properties, you can definitely enjoy a consistent flow of profits.
While there are certain benefits to investing in real estate, you can also experience some drawbacks. It is important to be aware of these risks so you can mitigate them and reduce their impact.
Contrary to popular belief, investing in real estate actually entails a lot of work. While it is easy to understand, it requires your focus and attention because you have to maintain and run your properties. Unless you hire a property manager, you are expected to oversee your assets and you will be expected to handle all aspects of advertising and marketing, collecting payments, and finding potential renters (or buyers when you concentrate on flipping).
Another notable downside that real estate investors need to be aware of is that it requires a large upfront investment. Additionally, it might take time before you can liquidate your investment. The process of finding a property buyer can take considerably longer than when you trade stocks. The cost associated with real estate transactions is another factor you must consider. If you manage to sell, you can expect that up to 10% of the sale price is transaction fees.
And finally, diversifying your investment will require that you spend more. Unfortunately, not everyone has the luxury in terms of extra cash to make such investments.
Investing in Stocks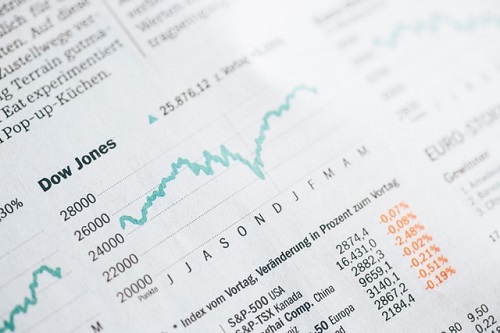 If you are not into real estate investing, another good option is trading stocks. Buying and selling stocks can be intimidating for those who are not familiar with it. But with the help of tons of free resources, simulators, and courses out there – you will be able to understand how it works and then be able to trade with more confidence.
One of the reasons why investors love stocks is that it is highly liquid. Unlike real estate that can take weeks to months before you can sell, you can buy or sell stock shares with a click of a button. It is also easier for investors to see the value of their stocks at any given time.
Due to the ease at which you can liquidate your stocks, it is also easy to diversify your investments. You do not need to have access to a large sum in order to diversify your portfolio with shares from different companies or industries.
You can even purchase stock shares through mutual funds, index funds, and equity funds. By doing so, you can get instant diversification. Unlike real estate, the transaction fees with stock investing are very minimal. You can even find mutual funds, index funds, and ETFs that have zero transaction fees involved.
While the above benefits are quite promising, it is important to know the risks associated with buying and selling stocks. For instance, they are highly volatile. Prices can go up or down in a blink of an eye. This can be extremely challenging for newbies and also very risky as you could potentially lose all of your capital. You should also expect to pay capital gains tax when you sell your shares.
Which Is the Better Investment?
All forms of investment entail a risk. It is important to identify your risk appetite as an investor so you can choose between real estate and stocks accordingly. Weigh out the pros and cons of each type of investment so you can go for one that best fits into your investment goals.