Visiting Mexico is one of the best thing you should do in your lifetime. It is a city which will leave a strong spell on you, unlike anything you might have experienced before. It should be one of the top places which you should visit before the end of the year. Apart from the things to do in Mexico you might have planned out, the following are some helpful tips which will ensure that you accomplish your mission.
You should not be quick to believe everything you hear in regard to crime: The media has a lot of things in regard to crime in mexico which could be exaggerated or plain lies or just circumstantial. Indeed there is crime, but you expect crime in any big city in the world. Although there are some areas in Mexico which are under travel warnings and advisory, Mexico city is not one of them.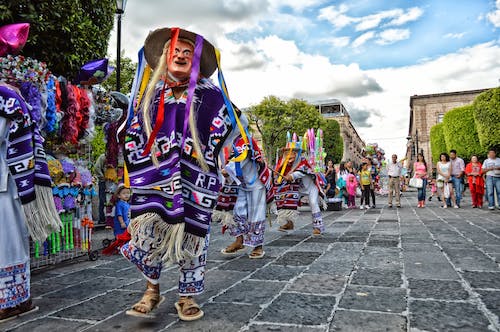 Crime related to tourists include financial kidnapping, pickpocketing and taxi scams which have been able to reduce for quite a while now. In Mexico as a country, crime that is high is the gang-related and thus, petty theft is less. So if you can stick to areas of town which are not problematic, you should not experience any problem.
The Altitude: Mexico city is on an altitude of 7350 ft  (2240 meters). This means that it is over 600 meter as compared to Denver which is at a 1560 meters altitude.  This means that you might feel altitude sickness if you are normally affected by it. This can range from as a feeling of tiredness to bouts of exhaustion which is severe, headaches, nausea, and vertigo.
While it might not be easy to tell if you will be affected by the altitude, there are things which you can do to prevent it from happening. One of the most important ones is to ensure that, you are well hydrated before you land to avoid eating carbs, salty food, and for the first few days, avoid alcohol.
To also reduce and prevent the symptoms of altitude sickness, you can visit a local doctor to prescribe medicines such as Acetazolamide for peace of mind. So once you know what to expect, the best is to prevent and know what to do in case you become sick. Rest could be the best option also if you find that you are feeling sick.
Though food on the street tends to be delicious in mexico, avoid water: When visiting Mexico, you will come across some of the best foods in the world. You don't have to avoid eating on the streets as the food is just delicious but instead, just be cautious of what you are eating and who is serving it to you. In case you want a drink, ensure that it is without ice.
If you want to go with the smoothie or freshly made drinks with water, ensure that it is made with water that is purified. If the counters have purified water, then that will be fine for you. But if the water is being taken from a water pail directly, then avoid it completely.
In Mexico city, unpurified water is one of the common causes of sickness. Apart from drinking the water, also eating raw food might make you become sick as long as it has been washed with unpurified water.  To be super sure, it is best to go for cooked food which will mean that, you miss out on most of the delicacies served on the street.
Buildings are normally rainbows of color: Buildings looks like a kind of patchwork quilt of patterns and colors. Even in some of the poorest neighborhood, you will be able to observe colored buildings which are fantastic, artistic murals, incredible typography which are handpainted on every street and corner that you visit.
Even buses and cars tend to be as vibrant as the city around them. The coloring makes the neighborhood looking great and this makes even the people around not to want to engage in crime as they pride in their artistic work.
You can go around the streets for hours without getting tired of mesmerizing on this great arts. When you are planning a trip at times you could be focused on famous landmarks or museums that you end up forgetting to appreciate the wonder which is found on the streets.
Uber are cheap, convenient and clean: If you are greatly concerned about your safety  of the transport means that could be able to calm your mind while in Mexico city, it is Uber. It has value both for the locals and tourists. Taxis have been known to be a source of kidnappings or change of fares for tourists, this is something which you will not experience with Uber.