Alternative learning is an established approach in modern pedagogy, rising as an answer to traditional pedagogy and offering a set of innovative practices that are congruent with today's learners' needs, strengths, weaknesses, and personal environment. In the last decade, alternative learning proliferated in the United States, and according to a Babson Research 2015 report, one in three universities across the U.S. offers at least one form of alternative learning.
Some colleges gained a strong reputation for their alternative programs for students who cannot physically participate in classes or are financially unable to follow a traditional university program. Others offer alternative pedagogical approaches to non-traditional students.
Top 8 Universities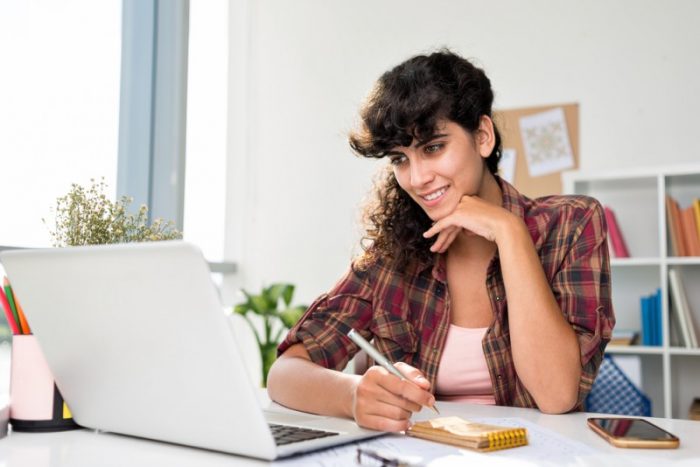 Today, we will take a look at the top 8 universities among many that offer online education programs, alternative learning resources, and non-traditional education methods.
1. The University of Florida
Alternative learning resources: online learning
One of the largest research universities in the country, the University of Florida consists of 16 colleges and 150 research centers and institutes, providing student with more than 300 undergraduate and graduate degree programs.
As an alternative learning resource center, the University of Florida established several online programs for students to be able to learn from the distance. Students who cannot physically participate in classes can still get bachelor, bachelor completion, master, specialist, and doctoral degrees in various fields of study.
2. Georgetown University
Alternative learning resources: online education
The famous Georgetown University offers undergraduate and graduate degrees in many different topics. As innovation goes, Georgetown takes pride in its innovative learning methods which focus not only on intellectual and skill development, but also on the personal development of each student.
The Georgetown University Blackboard is the main e-learning resource for students, allowing them to browse courses, consult uploaded materials in real time, carry out assignments, keep permanent contact with the professors and their colleagues, and receive learning support.
3. Penn State World Campus
Alternative learning resources: online education
Penn State World Campus is the e-learning center of Penn State University, offering more than 120 online programs ending in undergraduate and graduate degrees and certifications. The online students receive the same education and attention as the on-campus students, having direct access to teaching advisors, career support services, online tutoring, and library services.
Penn State World Campus differs from other e-learning university programs as it allows students to complete their studies on their own schedules. This is a terrific opportunity for students who work or have families.
4. UMass Online
Alternative learning resources: online education
The University of Massachusetts pioneered the UMass Online, offering Bachelor, Master, undergraduate, graduate, and doctoral degree programs. UMass Online was given the Excellence in Distance Teaching Education Award from the USDLA and gained an impeccable reputation in offering modern education programs in nanotechnology, chemistry, medicine, bioinformatics, and renewable energy, and so on.
Online students receive the same academic instruction as the on-campus students from the same faculty, being offered tens of services such as career assistance, library services, fellowship advising, and academic counseling.
5. Boston University
Alternative learning resources: online education
One of the largest independent, non-profit universities in the United States, Boston University allows around 250,000 students worldwide to benefit from their high-end educational programs. It offers a wide range of online undergraduate courses, an online Bachelor's degree completion program, nine Master's degree programs, and two doctoral programs.
Boston University offers its online students equal learning opportunities and the same access to library services, tutoring programs, and career advice as it does to its on-campus students.
6. The Thomas Edison State University
Alternative learning resources: online programs, examination programs, prior learning assessments, earning credit through professional training, transferring past college credit programs.
The Thomas Edison State University understands that not all people can spend four years of their lives sitting in a classroom to get a degree. This is why it appeals the most to adults who need to finish their college education, to adults joggling a career and a family or to military personnel.
The University offers associate, bachelor and master degree programs in more than 100 areas of study, offering their students the opportunity to get undergraduate, graduate, and professional certificates in topics of modern interest, including Applied Science and Technology, Health Sciences, Business Management, and so on.
7. College of Idaho
Alternative learning resources: a PEAK program that allows students to design their own curriculum in four academic areas, or "peaks" – humanities, social sciences, natural sciences, and a professional field.
The College of Idaho allows students to achieve one major and three minors in only four years of academic training, encouraging them to gain high literacy in one of the four programs and competence in the other three. Their vision is that students need to be adaptable, flexible and prepared to pursue a career after they graduate. This is why they offer 26 major programs and 57 minors.
Their students work with their advisors to decide on a particular area of interest and then design a program of study that helps them build a specialized knowledge base in each of the four academic peaks.
8. The Maharishi University of Management
Alternative learning resources: consciousness-based education, block system education, creative and critical education.
Maharishi University allows students from all over the world to obtain Bachelor's, Master's, and PhD degrees in a variety of fields, such as Business, Media and Communications, Art, Literature, Education, and Computer Science. The novelty approach is that students take one full-time course per month, providing them with a slow paced learning rhythm.
MUM also developed a Sustainable Living academic course. They also offer a completely new approach for on-campus students: elevated quality of life, sustainable organic produce, self-development training and techniques, meditation, and so on.
Teaching with technology and changing the traditional college education standards is getting more and more popular. The effectiveness of these novelty approaches is yet to be determined, but specialists in the field agree that alternative educational approaches are likely to be successful.
Image Source: 1